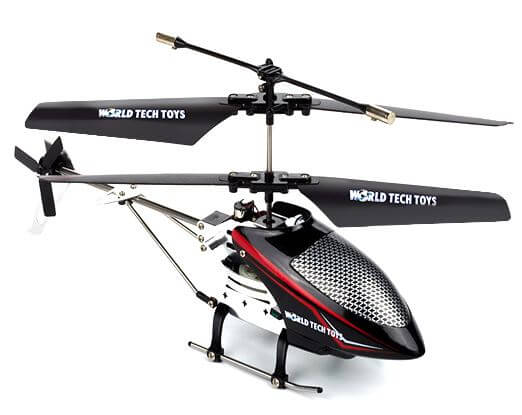 Here is a sale on this Saturn-X Remote Control Helicopter. You can get one today for only $14.99 + free shipping! The list price is $49.99, making this a savings of 71%.
Go to infinity and beyond or just explore your backyard with the Saturn-X Remote Controlled Helicopter.  Ready to use right out of the box, this helicopter has a built-in gyroscope with two main rotors for a steady flight going up and down or left to right on tours of the living room or great outdoors. 
Equipped to handle rough and tumble landings, this helicopter has a durable full-metal frame.  The integrated rechargeable lithium-ion battery can be charged using the remote control charging port.  Let your imagination run free and take flight with this helicopter. 
This sale is good today only. Get your helicopter here.