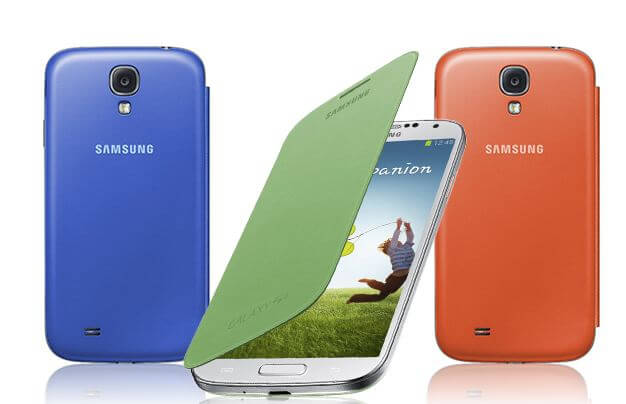 Get a Samsung Galaxy S4 Flip Cover for only $7.99 (reg. $39.99). Shipping is free.
Keep your Samsung Galaxy S4 looking stylish and protected from smudges, scratches, and cracks with this Flip Cover. Its sleek design replaces the S4's standard battery cover for a look that seamlessly blends into the S4 without adding bulk.
Screen Protection – The Samsung Flip Cover provides screen protection for the Samsung Galaxy S 4 smartphone. The front cover protects the smartphone's screen when it is not in use and it is easily flipped open for full access to the Galaxy S 4's screen – whenever you need it.
Custom Made – These cases have been specifically designed for the Samsung Galaxy S 4 smartphone. The back easily snaps on, replacing the phone's standard battery cover, without making the phone bulky. Installing a Samsung phone case is simple and only takes a few seconds.
Soft felt liner protects against smudges and dirt
Front cover folds over for easy access to the phone's screen
Back cover replaces the phone's back, maintaining the Galaxy S 4's sleek design 
Available in Blue, Pink, Red, Green, Orange, and Yellow
Get the Samsung Galaxy S4 Flip Cover here as this sale is good 12/11 only.