I was provided with complimentary products from Tryazon to facilitate this post. Regardless, all opinions expressed are still 100% my own.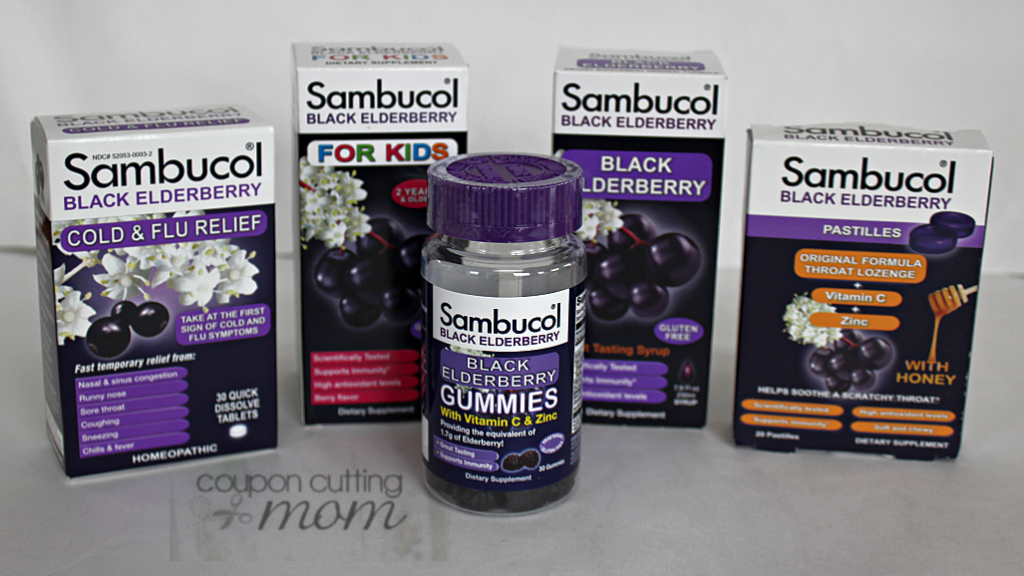 Stay Healthy This School Year With Sambucol Black Elderberry Products
Back to school, time is here! And while that can mean many positive things such as our kids learning lots of valuable info and social interactions with their friends. The one thing I don't look forward to during the school year and I'm sure other parents can relate to as well is germs! As a parent, it can be hard to feel like you have much control over germs when the kids come home and mention who all was missing from school because of sickness. But there are some great ways parents can boost their kids immune systems and try to keep sick days to as few as possible. Around our household, I have the girls take their daily vitamins, use essential oils, and more to try and keep everyone healthy. Recently I have heard about the fantastic properties of elderberries. So I was excited when Samucol invited us to promote their black elderberry products to other parents and kids as part of a back to school program.
Did you know that black elderberries have been recognized for centuries for their immune-supportive properties? These berries have been used to help with countless ailments from the flu and fever to colds and colic? Black elderberries are high in flavonoids, which are powerful natural antioxidants that help protect our bodies from damage caused by free radicals. These flavonoids in black elderberries have double the natural antioxidant capacity of blueberries and more than 50% the overall antioxidant capability of cranberries.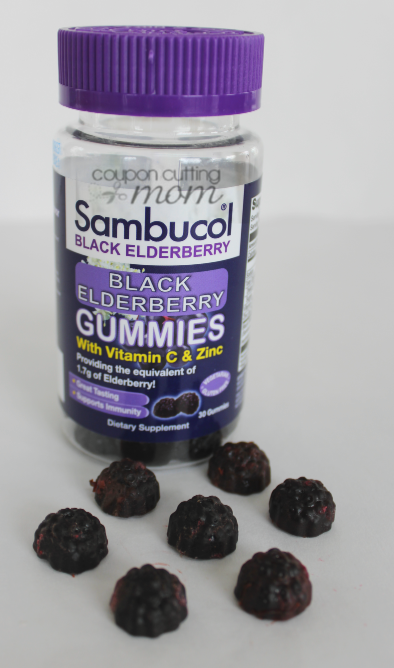 You may be wondering how to take advantage of the wonderful properties of black elderberry when you likely have no idea how to go about finding these berries. When I was a kid, I lived in the country and out at the edge of the woods on our property were elderberry plants. My brother, sister, and I would pick the berries, and my mom would make a very yummy pie with them. Well, the good news is that finding black elderberry for yourself and your family is much easier than heading out to the woods and searching for these small berries.
Enter Sambucol! Sambucol is the product of nearly 20 years of research, making it the most extensively researched elderberry extract in the world. Sambucol was first developed in 1991 and has become a supplement that is relied on and trusted by loyal users the world over as a fantastic way to get one's daily dose of antioxidants.
One of Sambucols products are the Sambucol Gummies. These gummies provide the equivalent of 1.7g of elderberry. Sambucols gummies are pectin based and sweetened only with pure cane sugar and contain no artificial colors or flavors. Each gummy contains only 1gm of sugar. These gummies are also gluten, nut, soy, and dairy-free. Adults and children (4 years of age and older) can use these terrific tasting gummies daily for immune support.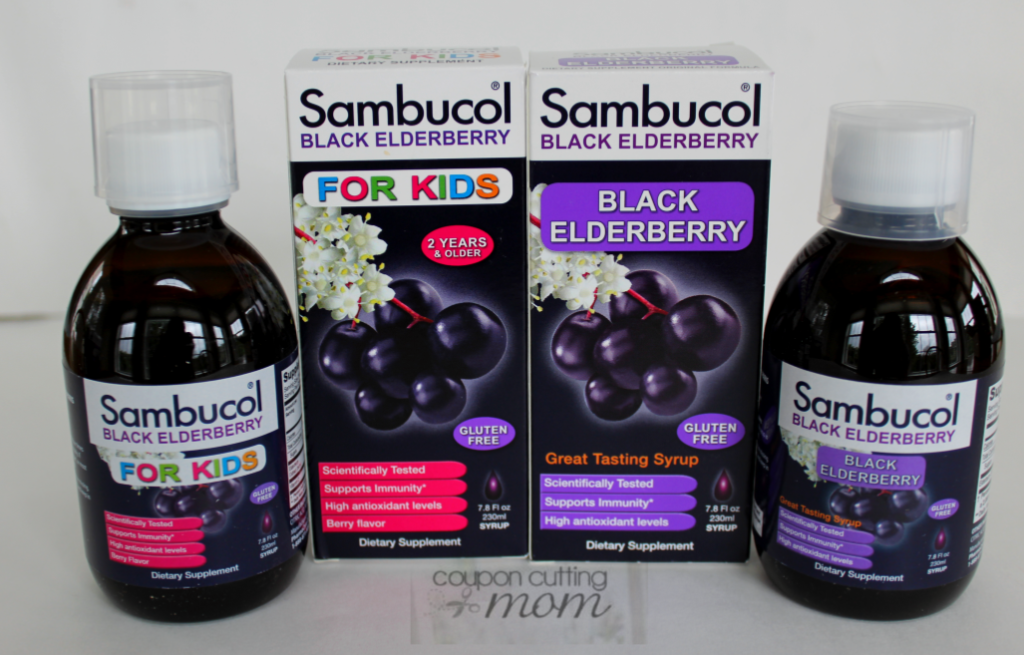 Black Elderberry Syrup For Kids is another Sambucols product. This syrup is for kids ages 2 years and older and contains the same immune-boosting properties as the gummies. There is also a Sambucol Black Elderberry Syrup for kids ages 4 and up through adults.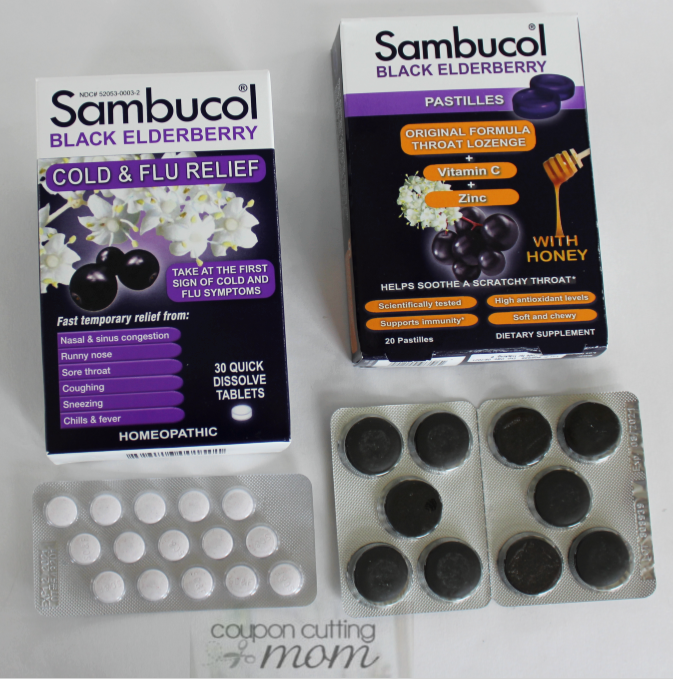 When the flu or cold hits and you are looking for temporary relief from coughing, running nose, sneezing, fever and more there are Sambucol Black Elderberry Cold and Flu Relief Quick Dissolving Tablets. These tablets are designed to be used at the first sign of a cold or flu. Just dissolve one tablet at the onset of symptoms and repeat every three hours. Recently we were taking a short vacation before the start of school. As we were heading out the door to the airport, my daughter was sneezing so I quickly grabbed these tablets and threw them in my backpack. I was so glad I had grabbed these tablets as it wasn't long until I was sneezing and had watering eyes too. Thanks to these tablets though we were able to ward off any severe sickness and didn't have any downtime on vacation due to being sick.
For a scratchy throat, there are Sambucol Black Elderberry Pastilles. These throat lozenges contain vitamin C, zinc, and natural honey to help to soothe a sore throat.
If you are ready to do all you can to keep germs at bay and help your family stay healthy throughout the year, be sure to get Sambucol. Use this handy store locator to find Sambucol products in your local area.