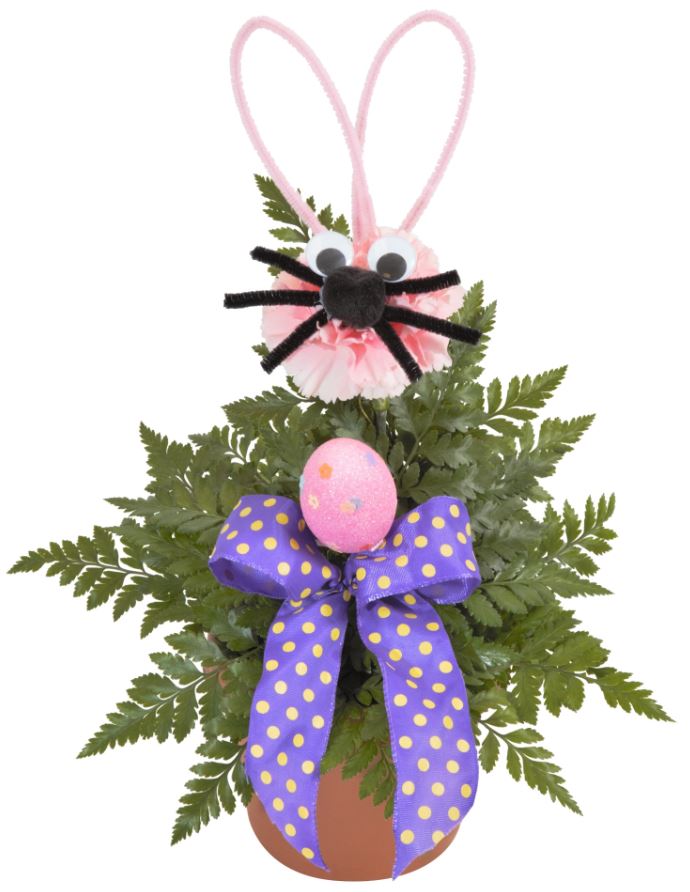 Royer's Kids Club Event – Make Your Own FREE "Bunny Face" Arrangement
Bunny Face, I love you. Bunny Face, I need you.
Royer's Flowers & Gifts Kids Club is hosting a kids club event on March 25 in all their stores. At this fun free event kids ages, 5 to 12 will make a carnation bunny and will receive a free balloon.
Time slots for the Kids Club are available at 10 a.m. and 2 p.m. at each of Royer's 15 stores in Berks, Cumberland, Dauphin, Lancaster, Lebanon and York counties. Registration for the Bouquets for Books drive is required and can be done by calling your nearest Royer's store.