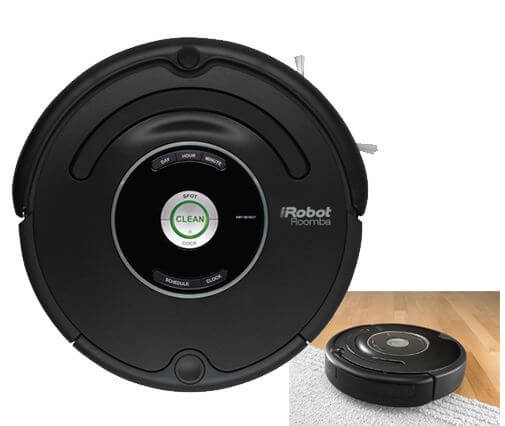 Does it seem like you are sweeping your floors all the time? Check out this iRobot Roomba Vacuum Cleaning Robot. Today only, it is priced at $274.99. This same Roomba Vacuum Cleaning Robot is listed for $400.66 on Amazon.
Say goodbye to cumbersome vacuums forever! Using its patented three-stage cleaning system, the iRobot Roomba 581 removes an amazing amount of dirt, hair, and debris, leaving your house cleaner than ever. Plus, it cleverly avoids obstacles in its path and automatically adjusts to clean carpets, hardwood, tile, and linoleum floors.
Featuring iRobot's iAdapt Responsive Cleaning Technology – an advanced system of software and sensors that allows it to vacuum more of your room more thoroughly – it even detects areas that are dirtier than others, increasing the number of times it goes over a spot and adjusting its suction power accordingly. So it back and relax, while the Roomba 581 gets your floors spic and span!
Get your iRobot Roomba Vacuum Cleaning Robot today, as this sale is good 11/8 only.