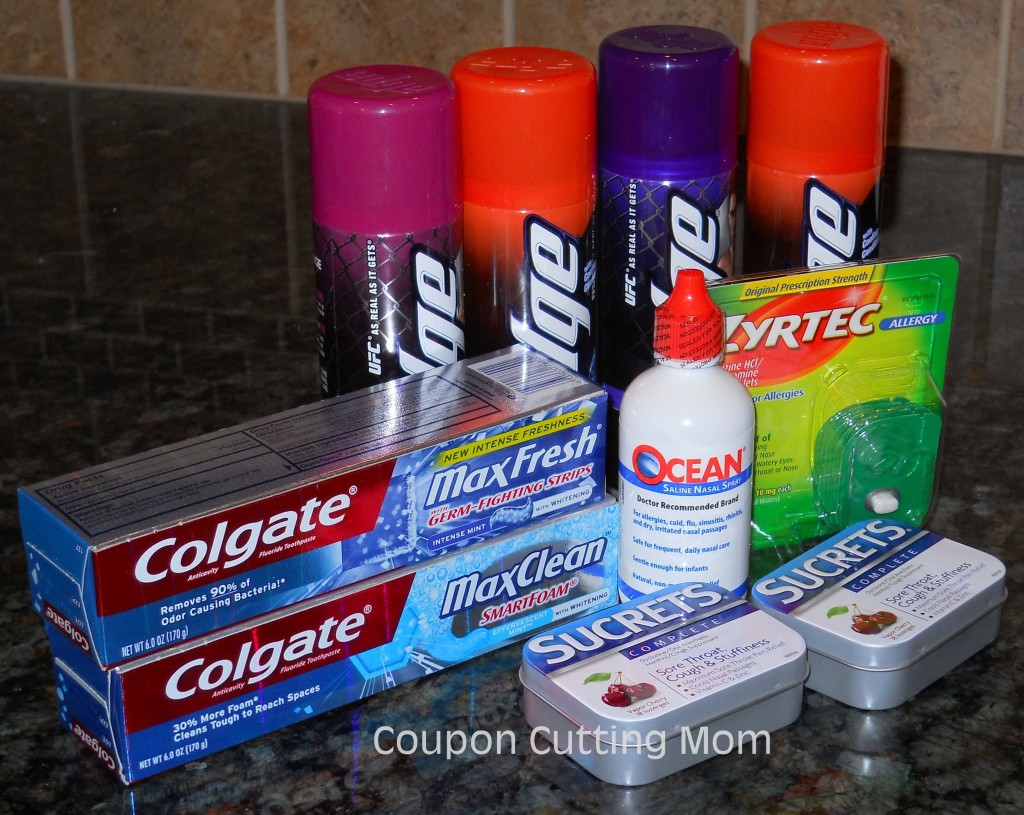 These are the kind of shopping trips I love! At Rite Aid these items have a shelf price of $46.70. After sales, coupons, and Up Rewards this was a moneymaker of $3.43!
As I was typing this up, I noticed a mistake I made. I only purchased one Ocean Nasal Spray and to get the $1 Up to print I needed to purchase two of them. I'm not sure what I was thinking. Thankfully, I'm getting past Rite Aid again this week and will buy another one and the Up Reward should print out then.
Head here to see all this weeks Rite Aid deals.
If you have the 20% Rite Aid member saving the Edge will ring up for only $2.79 instead of the shelf price of $3.49. This make the shave gel an even bigger moneymaker!