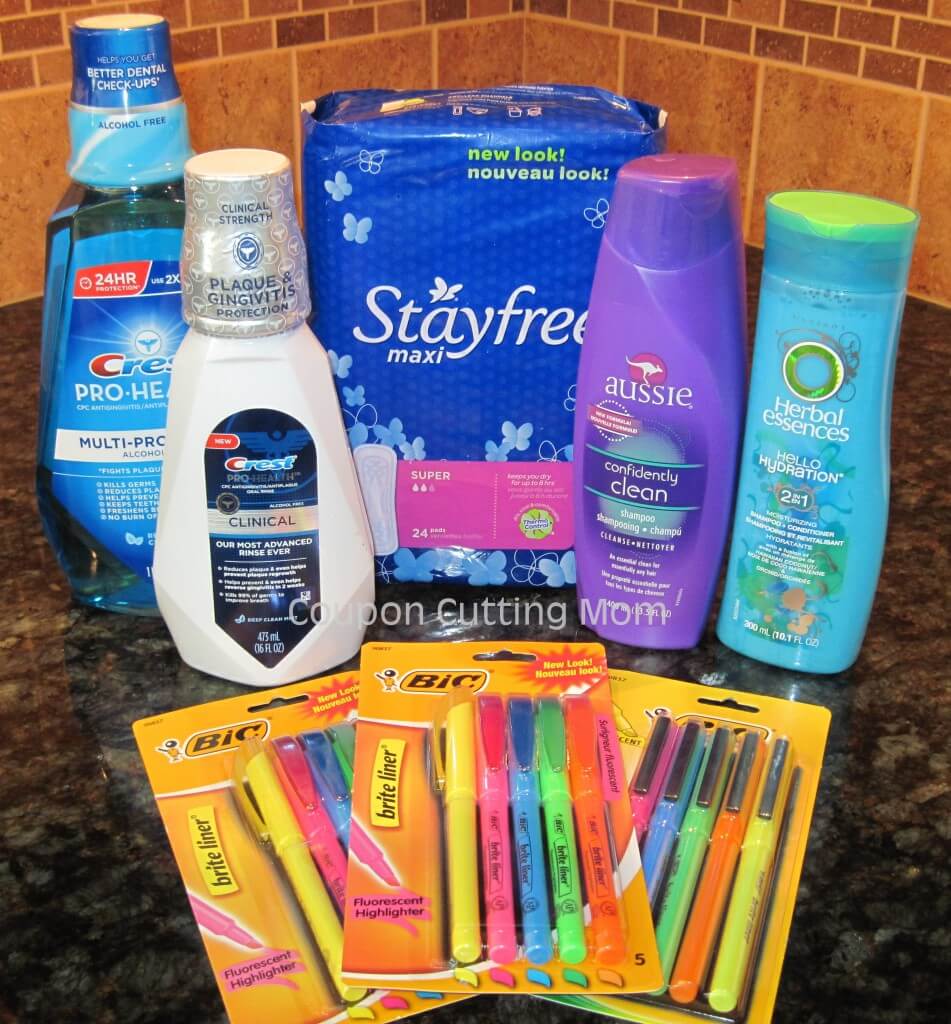 I had a fun Rite Aid shopping trip yesterday. These are the items I purchased and they have a shelf price of $38.52. After sales, coupons, Up Rewards and Single Check Rebate this was a $6.04 moneymaker!
Here is what I bought:
1 Crest ProHealth Rinse 473 ml $4.99
1 Crest ProHealth Rinse 1 liter $4.99
Stayfree Maxi Pads 14 – 24 ct $3.00
Herbal Essences $3.00
Aussie Shampoo $3.00
3 Bic Brite Liners $0.99 each
Used the Buy 1 Crest Rinse Get 1 Crest Rinse FREE coupon from the 7/29 PG
Used the $2/1 Stayfree coupon from the 7/22 SS or the 8/26
Used a coupon I received in the mail for a FREE Herbal Essence item
Used a coupon for a FREE Aussie product
Used $1/2 Bic printable coupon
Paid $7.96
Receive 2 $4 +Up Rewards from the Crest
Receive a $1 Up Reward from Stayfree
Receive a $2 Up Reward from the Herbal and Aussie
Receive $3 Single Check Rebate from Bic
Final price FREE + $6.04 moneymaker!