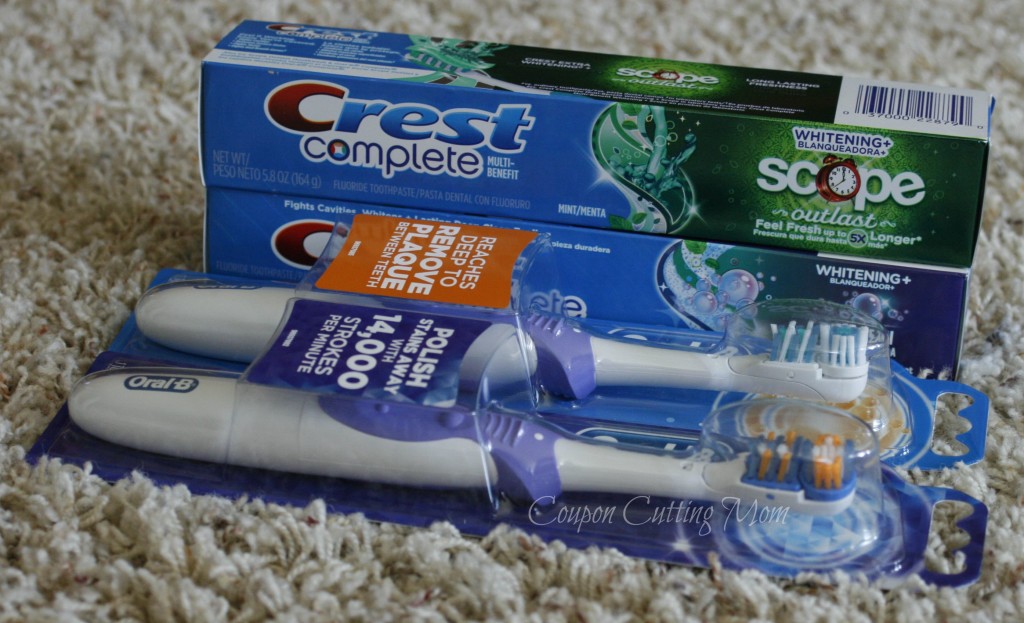 Rite Aid Shopping Trip: Moneymaker on Crest Toothpaste and Oral-B Brushes
I'm so glad I have gotten back into shopping at Rite Aid as I'm loving the whole Plenti point system so much more than the former Up Rewards. My favorite thing about the new Plenti system is that once the points are earned they are good for TWO whole years. No more cutting Up's from the bottom of the receipt and making sure they are used before they expire in two weeks. Somehow knowing that I will no longer have to worry about expiring points, takes a lot of stress out of shopping.
The above items are from my Rite Aid shopping trip last night. These items come with a shelf price of $25.06 but after sales, coupons and Plenti points, these items were not only FREE but a moneymaker of $0.50!
Here is how you can score the same deals at Rite Aid: (prices good through 8/1)
Oral-B Battery Toothbrush $6.00
Use $2/1 Oral-B Adult Battery Toothbrush from the 7/26 PG
Pay $4.00
Receive 4000 Plenti Points = $4.00 (limit 2)
Final price FREE!
Crest 3D White, 4oz, ProHealth, 4.2oz or Complete, 4-6.2oz $3.00
Buy 2
Use the $1.50/2 Crest Toothpaste coupon from the 7/26 PG
Pay $4.50
Receive 2 sets of 250 Plenti Points = $2.50 each (limit 2)
Final price FREE + $0.50 moneymaker!
What items are your Rite Aid shopping list?