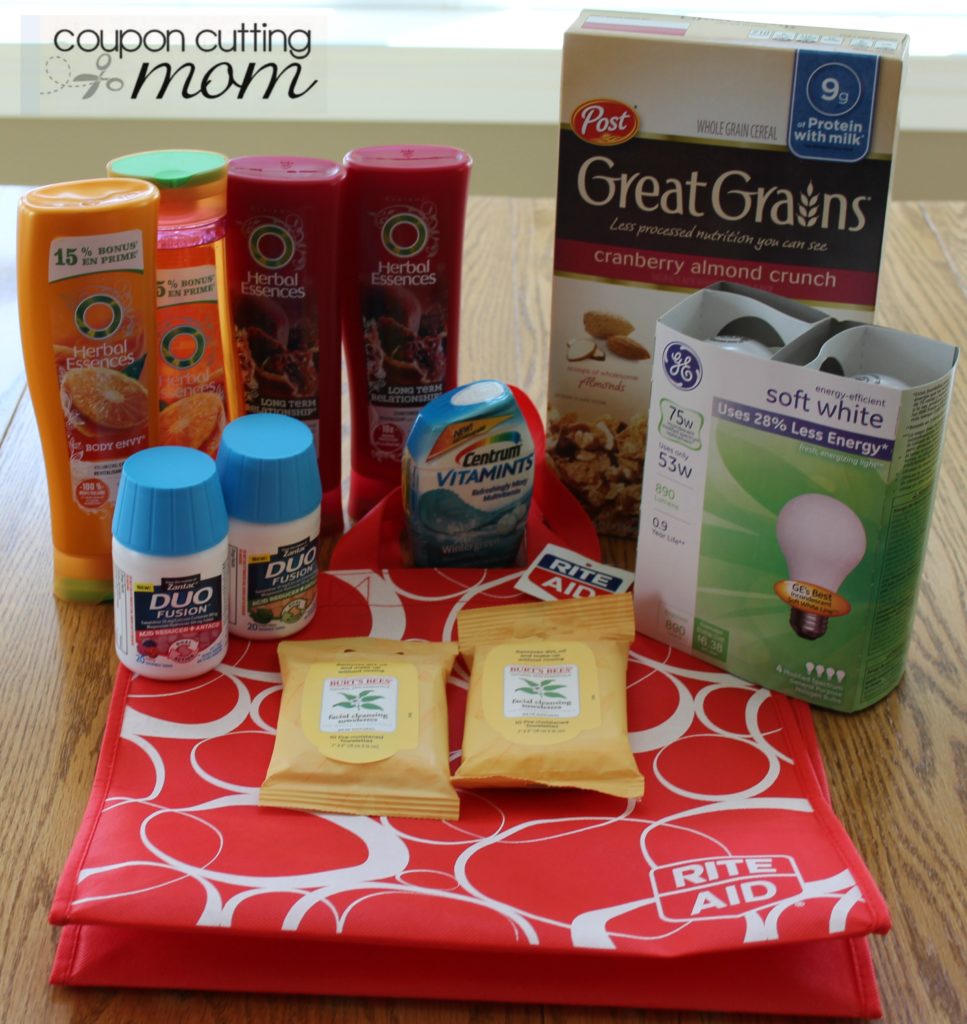 Rite Aid Shopping Trip: $74 Worth of Herbal Essences, Zantac and More $4 MONEYMAKER
It had been way, way too long since I shopped at Rite Aid. The kids are back in school, and I'm settled back into my new routine as well, and part of my plan is to start shopping weekly at my local drug stores once again. When I realized, there were some great buys that would result in a moneymaker I knew this was the week for me to head back to Rite Aid.
The items pictured above have a shelf price of $74.49 but after sales and coupons I paid $24.18. This purchase also earned me $27.99 in Plenti Points, $0.25 from Ibotta and brought my grand total to not only FREE but a MONEYMAKER of $4.06!
All of the items I purchased were part of this week's Rake in the Points event except for the reusable shopping bag. This points event will earn you $20 in Plenti Point when you purchase $50 or more of selected items.
Here is a breakdown of my Rite Aid purchases: (prices good through 9/17)
Buy 1 Post Great Grains Cereal $1.99
Buy 1 GE Reveal Halogen Light Bulbs, 2 ct $7.99
Buy 4 Herbal Essences Shampoo, Conditioner or Stylers $3.00 each
Buy 2 Burt's Bees White Tea Facial Towelettes, 10 ct $2.99 each
Buy 2 Zantac Duo Fusion, 20 ct $7.99 each
Buy 1 Centrum VitaMints, 60 ct $6.99
= $50.93
Use $0.75/1 Post Great Grains Cereal Printable
Use $2/1 GE Lighting Printable
Use 2 Buy 1 Get 1 FREE Herbal Essences coupon from the 9/11 RP
Use 2 $2/1 any Burt's Bees Face Products in-ad manufacturer coupon
Use 2 $5/1 Zantac DUO Fusion printable
Use $4/1 Centrum VitaMints coupon from the 9/11 RP
Pay $24.18
Receive $20 in Rake in the Points Plenti Points
Recieve $7.99 Plenti Points from GE purchase
Receive $0.25/1 any cereal purchase Ibotta
Final price FREE + $4.06 moneymaker!
Reusable Rite Aid Shopping Bag $1.00
Use $1/1 Rite Aid shopping bag in-ad coupon
Pay $0.00!