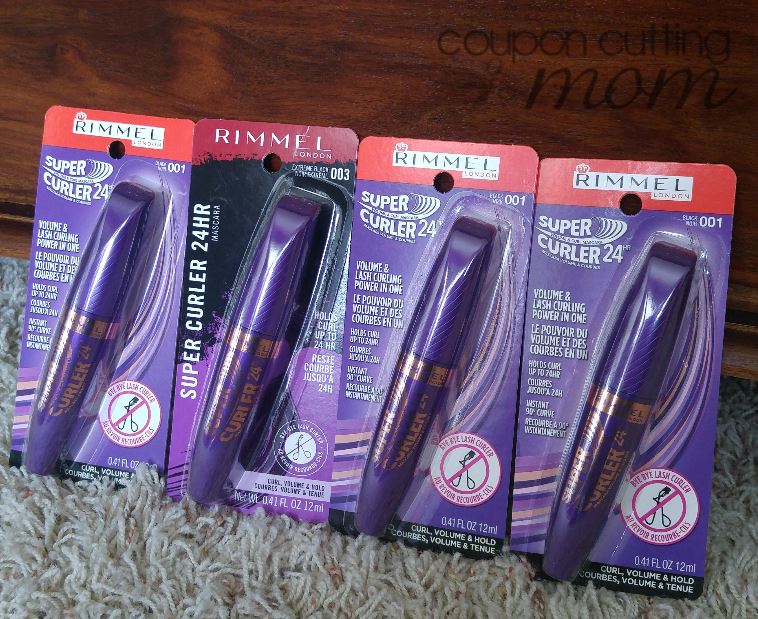 Rite Aid: $22 Worth of Rimmel Mascara FREE + $4.84 Moneymaker
Here is an awesome deal you can score this week at Rite Aid. Through Saturday, September 29 the Rimmel cosmetics are on sale for 40% off the regular price. These cosmetic items are also included in the Spend $12, Earn $6 Wellness+BonusCash. Add in this high-value $3 Rimmel printable coupon and you have yourself a nice moneymaker!
The four mascara pictured above have a shelf price of $21.96 at Rite Aid but after sales, coupons and the Wellness+BonusCash they were a $4.84 moneymaker!
Print the Rimmel Coupon:
I found the Rimmel Super Curler Mascara priced at $5.49. After the 40% sale, this brought the price to $3.29 each. After coupons and the bonus cash this mascara was not only free but a $4.84 moneymaker! What a super easy way to get paid for buying cosmetics.
Rimmel Rite Aid Deal: (good through 9/29)
Buy 4 Rimmel Super Curler Mascara, $3.29 each – 40% off regular price of $5.49
Use 4 $3/1 Rimmel Eye Product
Pay $1.16
Receive $6 Wellness+BonusCash when you buy $12 of Rimmel Cosmetics
Final price FREE + $4.84 moneymaker!