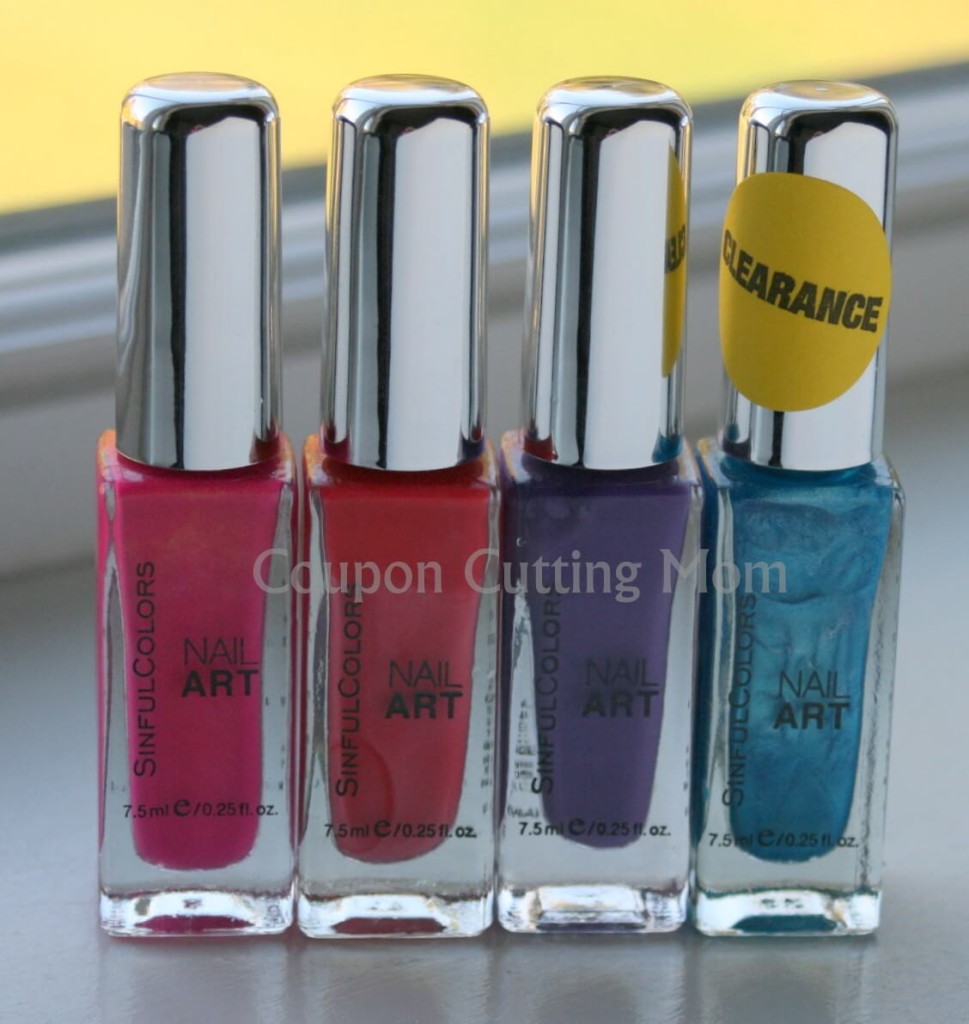 Wow, this is the week for moneymakers on nail color at Rite Aid!
Rite Aid has the Sinful Nail Art on 75% clearance making it only $0.49 each. There is also an Up Reward that prints out making the deal a moneymaker. Here is how you can score this Sinful Nail Art moneymaker:
Buy 2 Sinful Nail Art, $0.49 (was $1.99)
Pay $0.98
Receive $2 Up reward when you buy 2 (limit 2 rewards)
Final price FREE + $1.02 Moneymaker!
Thanks, Cuckoo for Coupon Deals!
Since the  limit on this deal is 2 Up's, you could do this deal twice making it a $2.04 moneymaker!
This week at Rite Aid, you can also buy the Fantasy Makers Glow in the Dark Nail Polish for a $1.52 moneymaker. If you do both of these moneymaking deals you will have made $3.52 just by buying some nail stuff. This is my kind of shopping!!