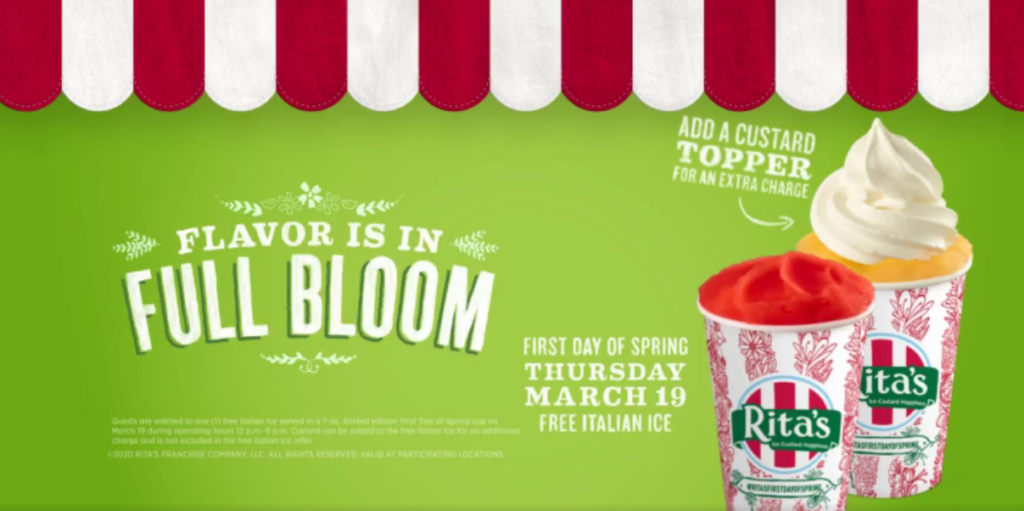 FREE Rita's Italian Ice First Day of Spring March 19, 2020
Rita's will be celebrating the first day of Spring by giving away free Italian Ice. For over 20 years Rita's has treated each and every guest to a free Italian Ice in the flavor of their choice on the First Day of Spring. It's a Rita's Tradition. Just their way of kicking off the season—and spreading a little happiness.
Be sure to get your FREE Italian Ice Thursday, March 19 from noon to 9 pm at your local Rita's. The first day of spring only comes around once a year, so make it delicious!