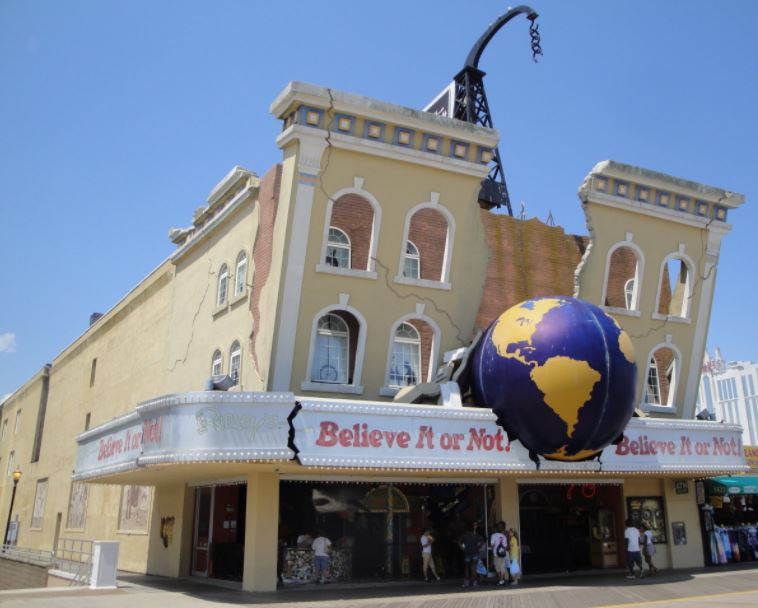 Ripley's Believe It or Not Atlantic City 50% off Regular Ticket Price
Here is your chance to score a sweet deal at Ripley's Believe It or Not Atlantic City location. This Groupon offer includes admission and Laser-Maze passes plus a souvenir book all for 50% off the regular price!
Ripley's has enthralled audiences for more than nine decades with its dedication to revealing odd and unexplainable rarities from around the globe. But it all began with one man: Robert Ripley, a wildly successful and eccentric character who rose to fame during the first half of the 20th century. After selling his first cartoon to Life magazine at age 14, he set out on a quick-paced career of drawing sports cartoons for the New York Globe.
During a slow day at the office, he sketched nine unusual sporting events and finished his work with a title: "Believe It or Not!" It became immensely popular, allowing Ripley to travel the world in search of more bizarre stories to put into his comic strips.
While visiting relatively unknown areas in locales such as India, China, and the inside of his neighbor's chimney, he picked up a slew of unbelievable souvenirs that later became fixtures in several of Ripley's museums, or as they're affectionately called today, Odditoriums. Ripley's now encompasses publications, attractions, a television show, and a blog, all of which carry Ripley's tradition of reporting on the world's curiosities.
Get your discounted Ripley's Believe It or Not tickets HERE while they are at this low price! When you are planning your visit to Ripley's be sure to check out this nearby offer to see Lucy the Elephant.