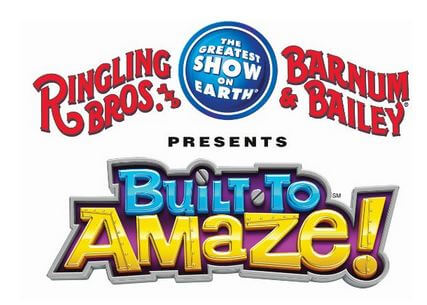 Ringling Brothers and Barnum & Bailey circus was in town and we got to take the kids and enjoy a fun action filled evening. This truly is "The Greatest Show On Earth". This year, the theme – Built To Amaze – is especially fun for anyone who loves anything related to construction. At the show you will see things like dump trucks, building, painting, lots of reflective tape and even a guy on stilts who was made out of traffic cones.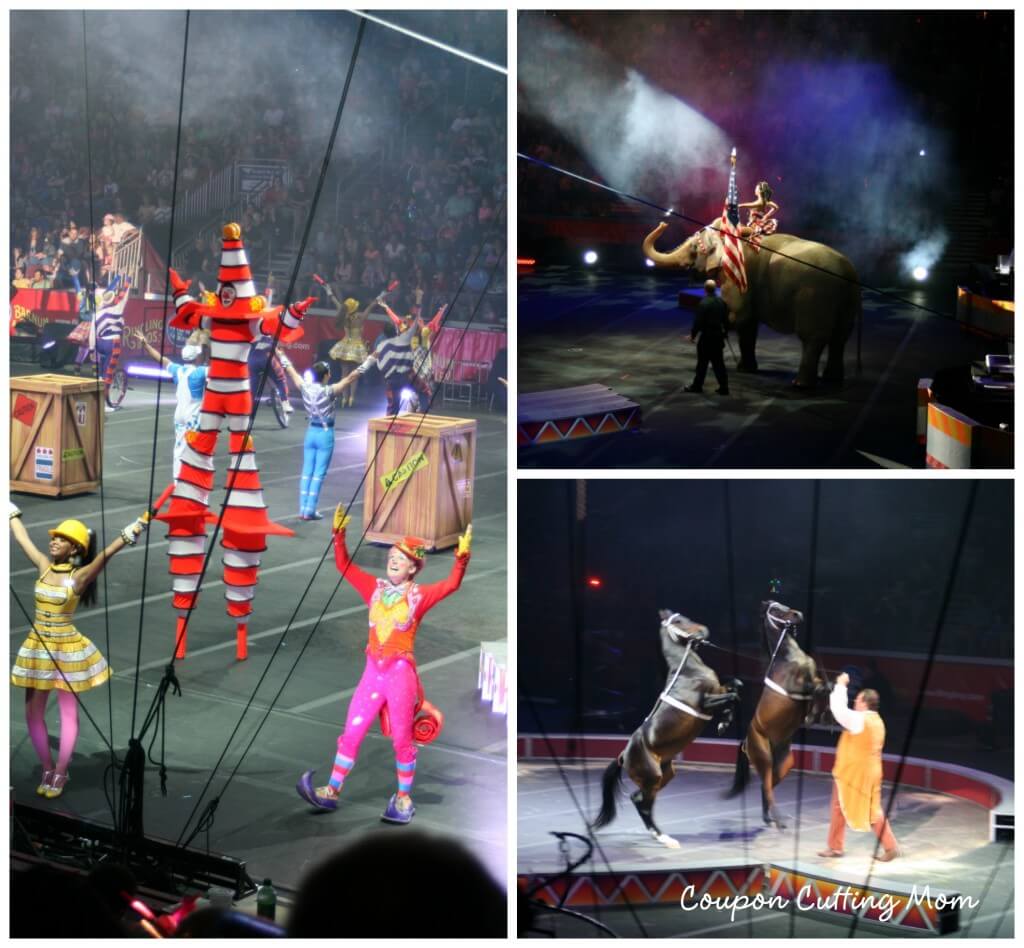 With this show there was never a dull moment as something was always happening. When I asked my husband and kids what their favorite part of the show was, they had a hard time coming up with just one thing. Finally my daughter said just say the whole show was my favorite.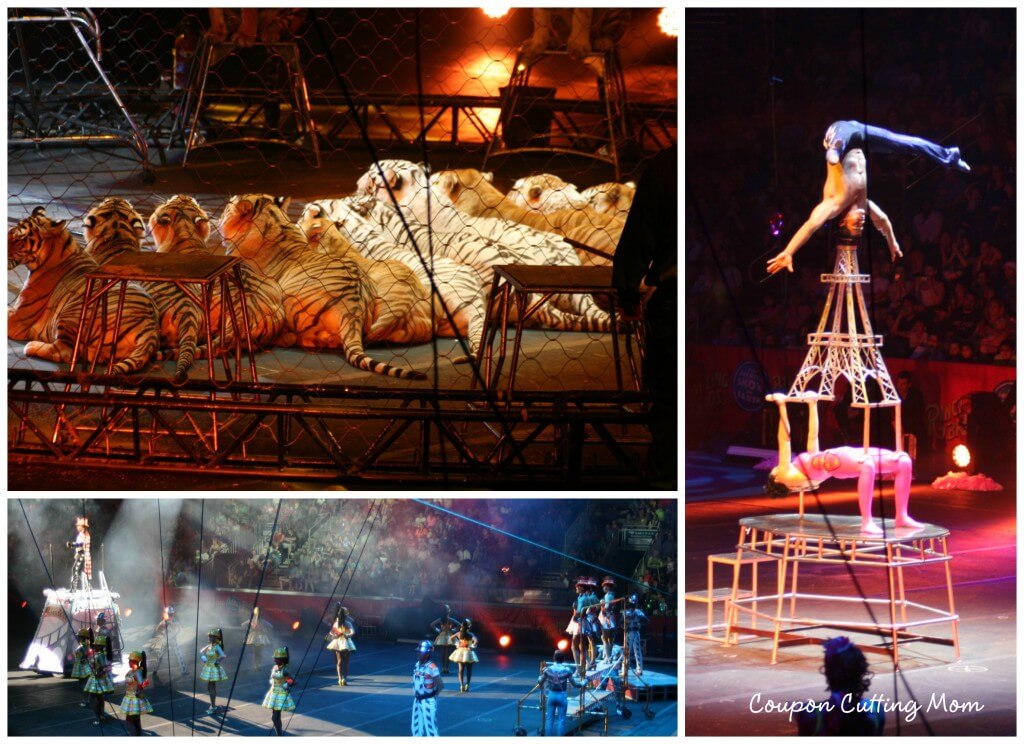 The guys on unicycles who looked like NBA players were one of my favorite acts. It was amazing to see them shooting basketballs and hoops while on unicycles. These guys really had talent.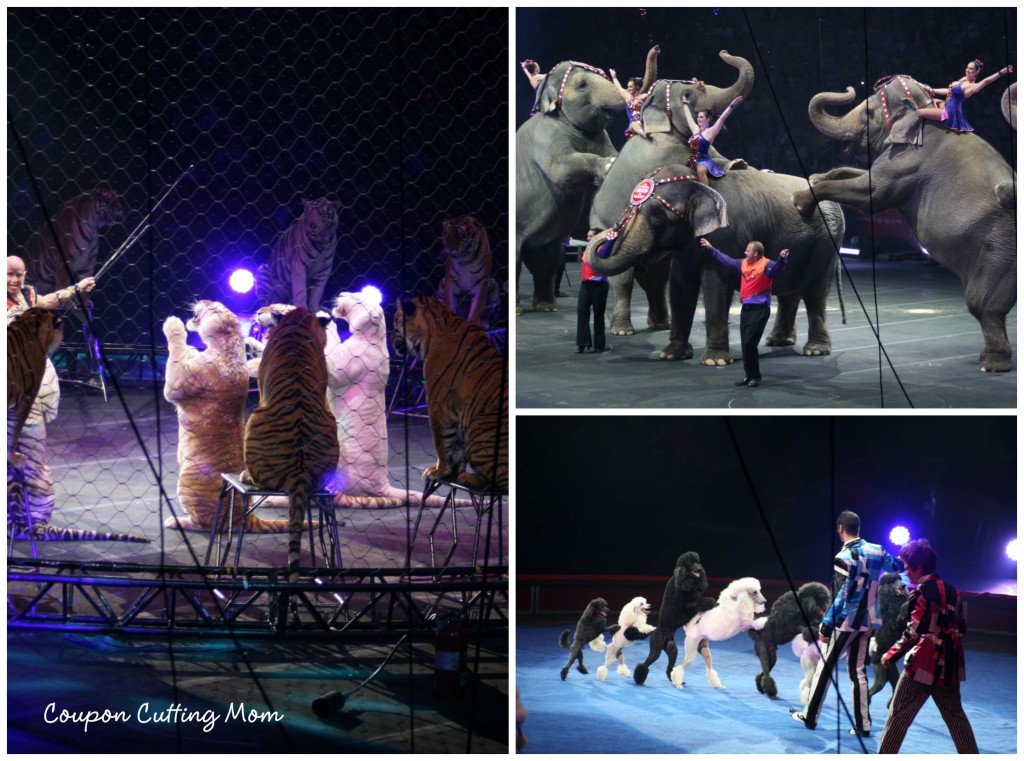 At this show you will also see trapeze artists who walk upside-down high above the arena floor, acrobats, daring antics on the wheel of steel including jumping rope while running on the outside of this wheel, dare-devils who ride a bicycle on a tightrope, funny clowns, and even a human cannonball. Can you imagine what it would feel like to fly through the air at 60 miles per hour? 
And the circus most certainly won't be complete without the animals. There were elephants, tigers, horses, adorable poodles, rabbits and even a snake! These were no ordinary poodles as they could jump rope, dance and perform many other cool tricks.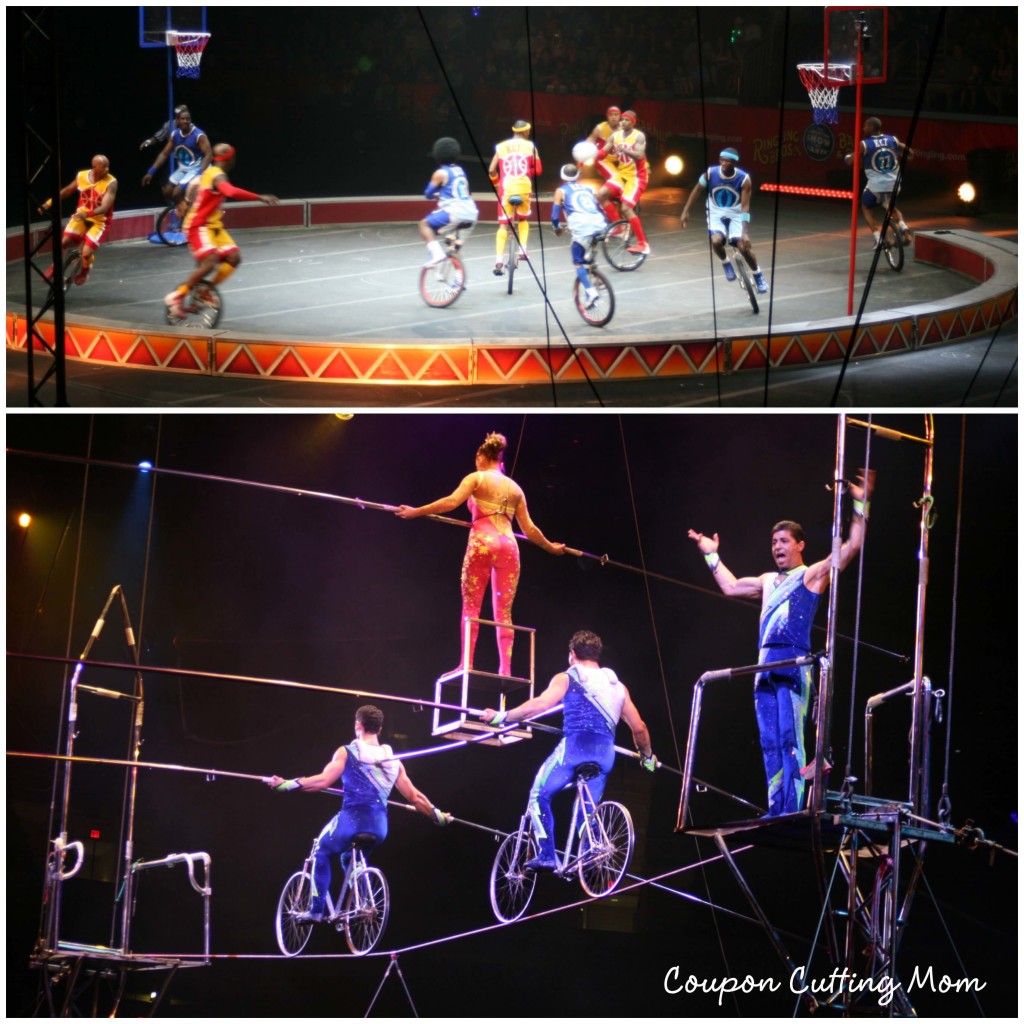 No matter what you are looking for – laughs, agility, strength, suspense, incredible animal or human feats, or amazement – you will find it all at the Built To Amaze Show.
Ringling Brothers and Barnum & Bailey circus is at the Giant Center in Hershey, PA from May 22 – 27. You can purchase your tickets online or by calling 800-745-3000 or 717-534-3911.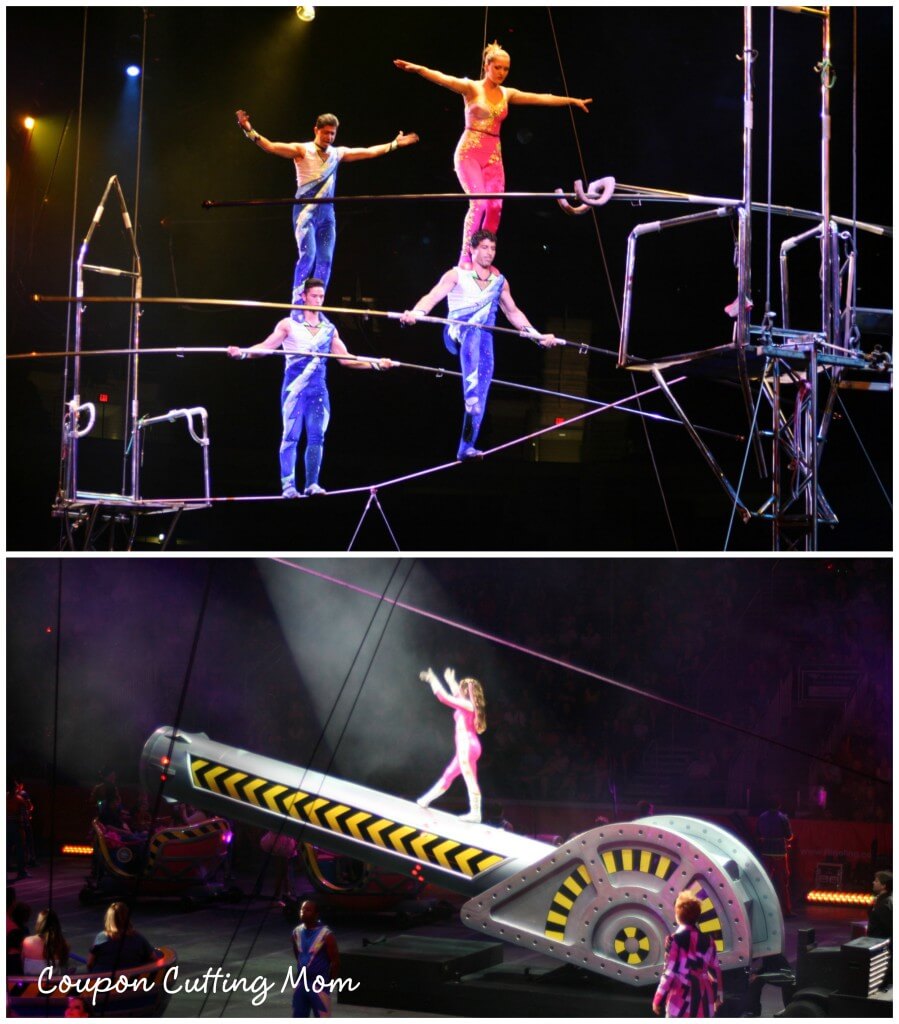 To find out when the Built To Amaze show will be in your town, head over the Ringling Brothers website for their show schedule.
Coupon Cutting Mom is a Feld Family Ambassador, and in exchange for my time and efforts in attending shows and reporting my opinion within this blog, as well as keeping you advised of the latest discount offers, Feld Entertainment has provided me with complimentary tickets to Feld shows. All opinions are 100% my own.