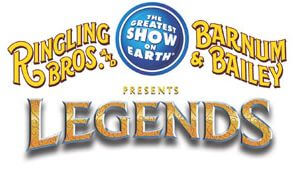 We love when Ringling Brothers and Barnum & Bailey circus comes to town. Our family recently enjoyed a visit to "The Greatest Show On Earth" at the Giant Center in Hershey. This year the theme of the show is LEGENDS. This all new show of legendary proportions is fun for kids of all ages.
There is an exciting new option available for Ringling Bros. and Barnum & Bailey show attendees. Welcome to the Ringmaster Zone where you can get an up close behind-the-scenes look at the circus. The Ringmaster Zone starts one hour before the main show and is located on the arena floor in the red circus tent.
Upon entering the tent, you will have the chance to get your photo taken with ringmaster Johnathan Lee Iverson. You will also have a chance to pose with clowns and other circus stars. Don't miss your chance to climb in the Ball of Steel or pose on the ringmaster's chair. There is also an area where you watch clowns perform tricks right before your eyes. You will even get to see an elephant up close as it walks past you out to the arena floor. At the end of this experience you will receive a bag of goodies, popcorn and your photos. The Ringmaster Zone is a great once in a lifetime family experience that won't soon be forgotten. This fun experience is a ticketed event that can be added to any seat level ticket purchased but there are a limited amount of tickets available for each performance. So step right up and get your tickets and save your spot today.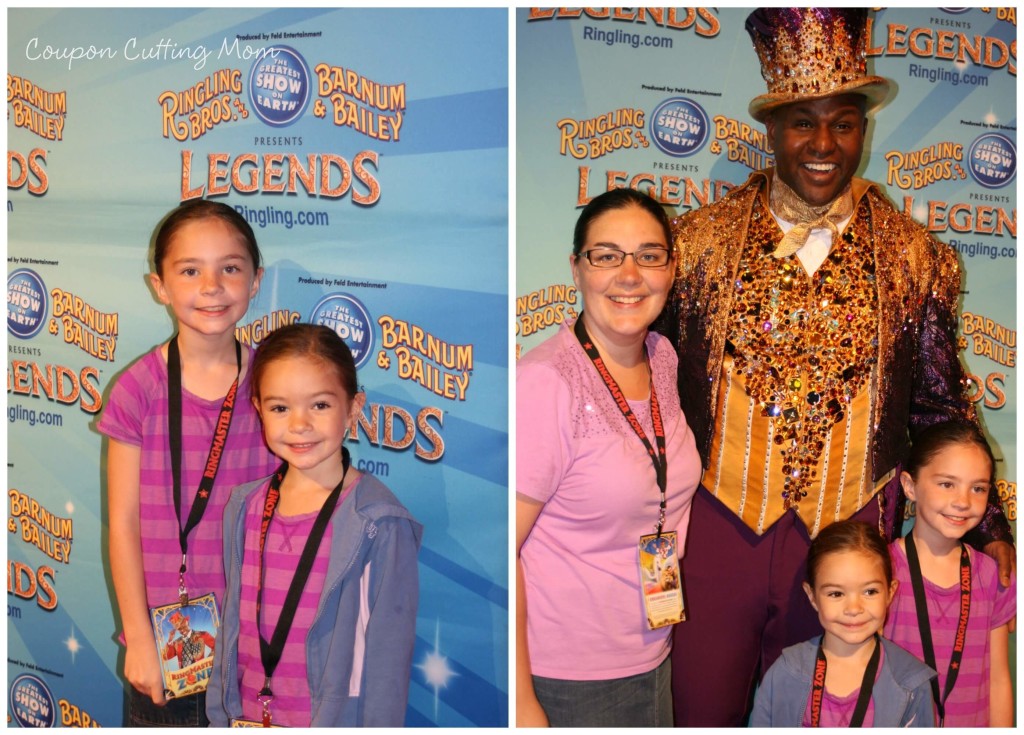 As the Ringmaster Zone event ended it was time to find our seats and get ready for LEGENDS. This show is filled with living legends, amazing performers and daring feats from performers around the globe.
I ask the kids what their favorite part of the circis was and they said they can't narrow it down to only one thing as they loved the entire show! I always enjoy seeing the Torress family riding motorcycles in the Globe of Steel. This globe is only a 16-foot sphere and there are up to eight motorcycles at one time orbiting around at speeds up to 65 miles per hour. I can only imagine how much practice and precision this this must take. Crazy!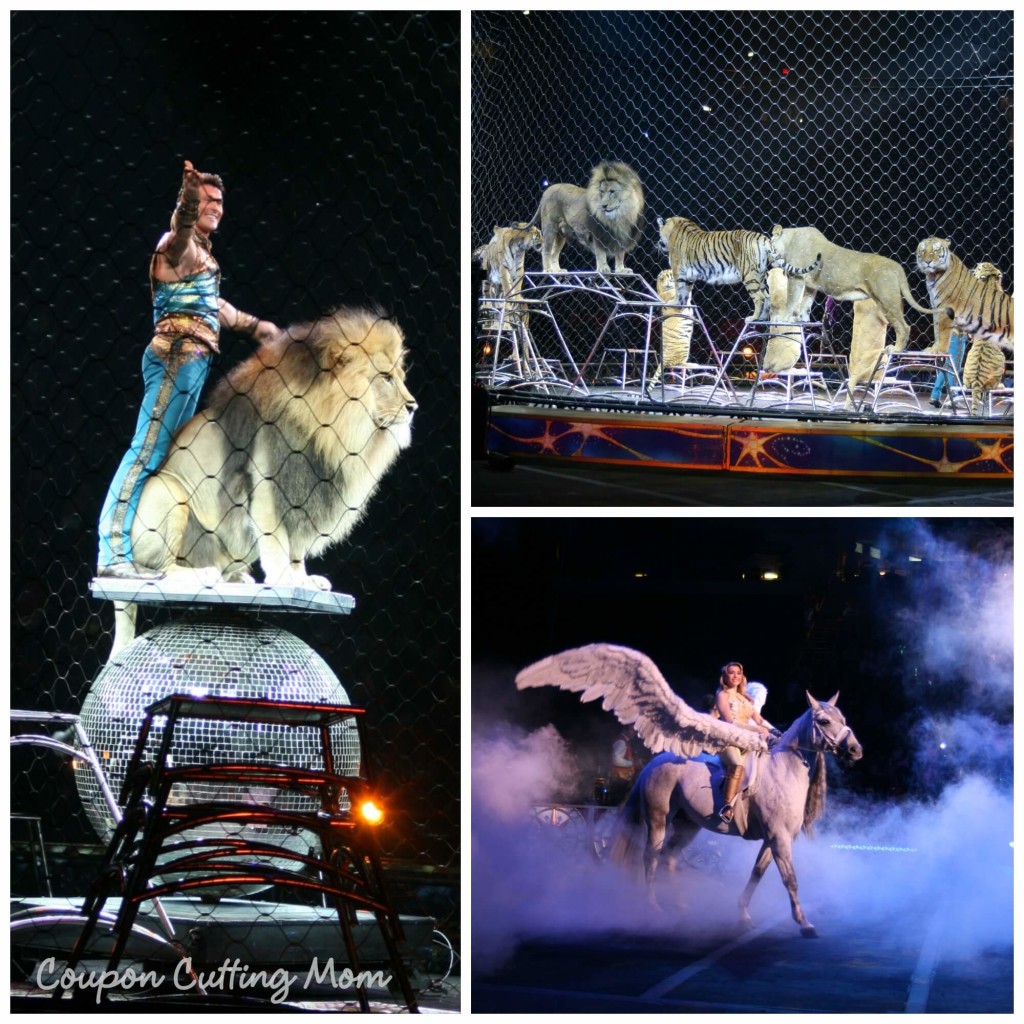 And a circus isn't a circus without animals. This show includes a Unicorn, a Pegasus and a super cute Woolly Mammoth. This year in addition to the lion and tigers there was even a kangaroo. We also saw a cheetah, goats, pigs, dogs, llamas and many other animals. This show includes some beautiful horses and some very talented riders. I was holding my breath while the horses where moving at speeds up to 25 miles per hour while talented riders where doing the five-man pyramid; the dead-man drag; and the seemingly impossible double underbelly climb, in which a rider climbs under and back over a horse while the horse is at a full-speed gallop.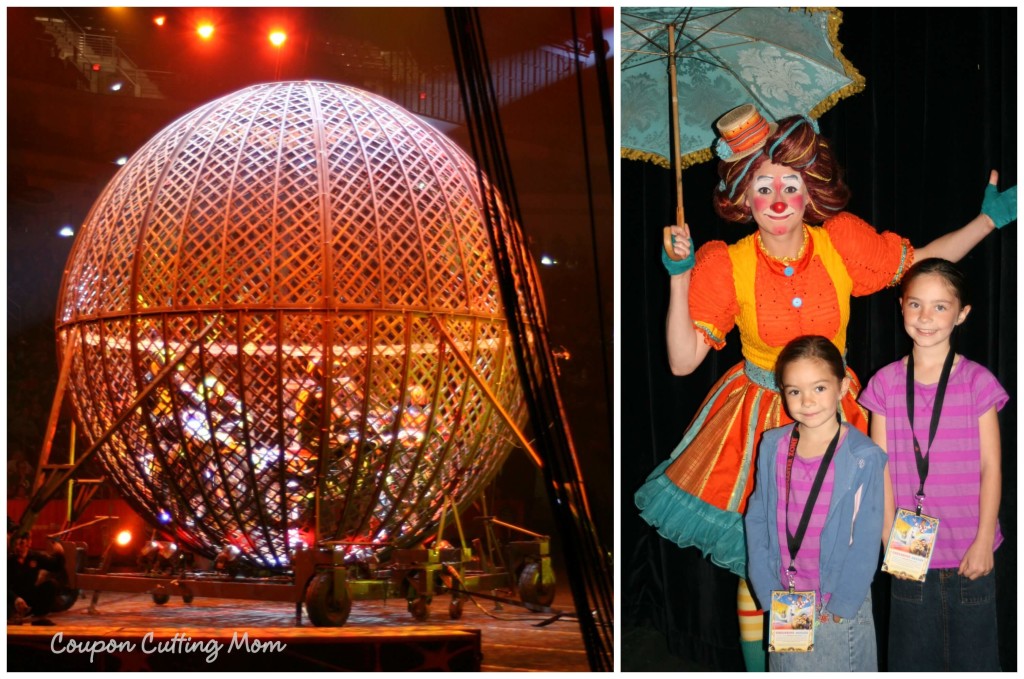 And the Acrobatic Troupe is totally amazing. Where else but a Ringling Bros. circus would you be able to see 20 people riding on only TWO bicycles?! It was also amazing to see a guy run and jump through a hoop that was 10′ off the ground! The Diabolo act was a jaw-dropping synchronized juggling and tossing of spinning cups that even included fire.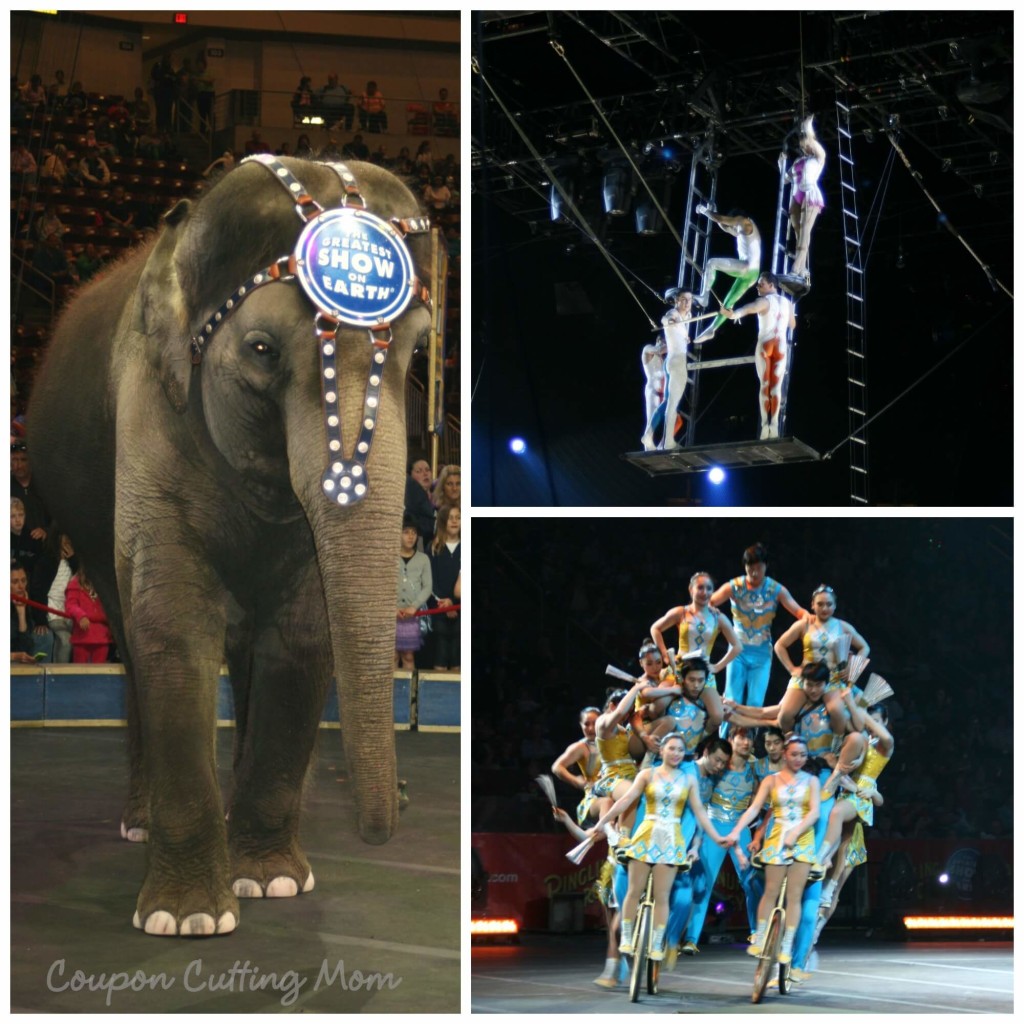 This circus show also includes a daredevil motorcycle rider who roars 30 feet over the arena audience with a talented aerialist poised from his bike. The trapeze act exhibits some amazing strength and precision while performers are swinging, jumping and flying through the air. I was totally amazed at the triple somersault that they performed.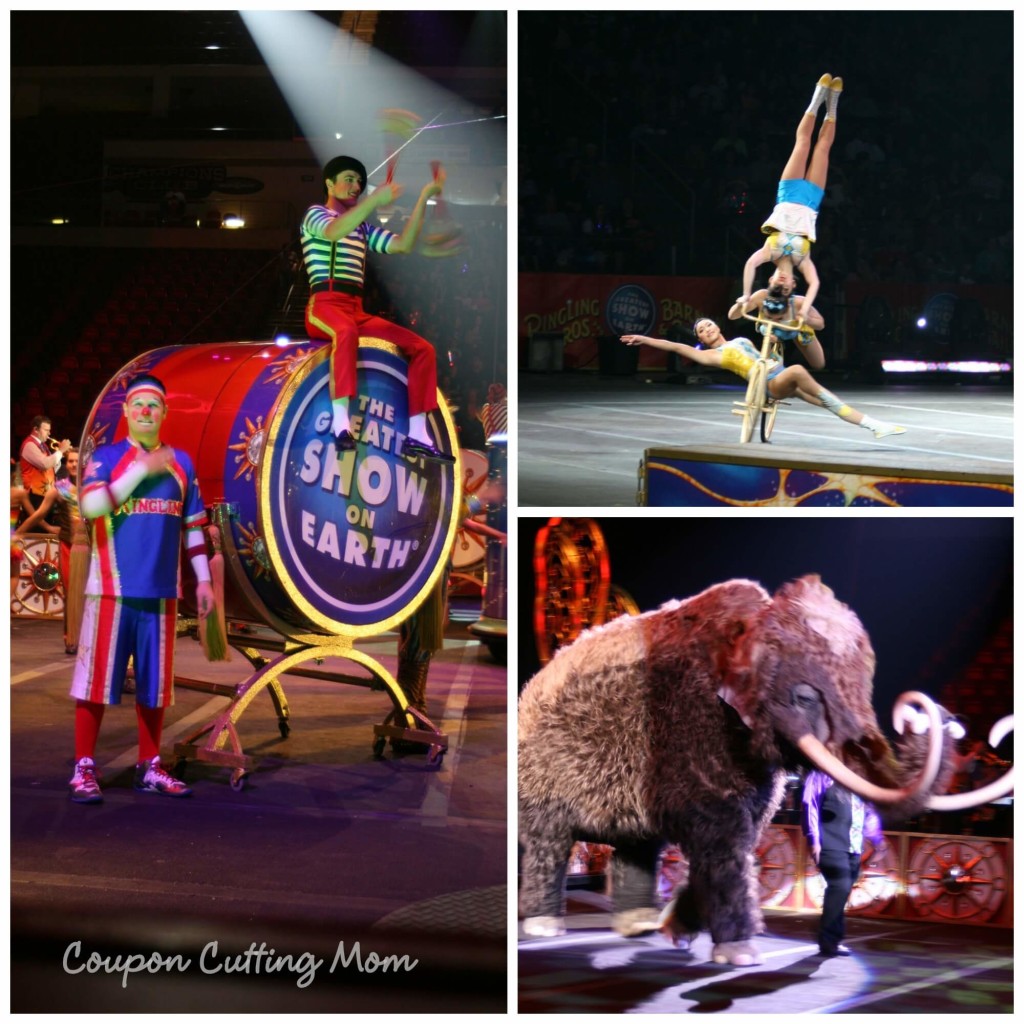 All these talented circus performers and cool acts are what make the Ringling Bros. and Barnum & Bailey circus The Greatest Show On Earth. If you have a chance to visit the
LEGENDS
show when it is in your town, do not miss it. This show will be in town through May 25 at the Giant Center in Hershey, PA. Purchase your LEGENDS show tickets
online
or by calling 800-745-3000 or 717-534-3911.
Coupon Cutting Mom is a Feld Family Ambassador, and in exchange for my time and efforts in attending shows and reporting my opinion within this blog, as well as keeping you advised of the latest discount offers, Feld Entertainment has provided me with complimentary tickets to Feld shows. All opinions are 100% my own.