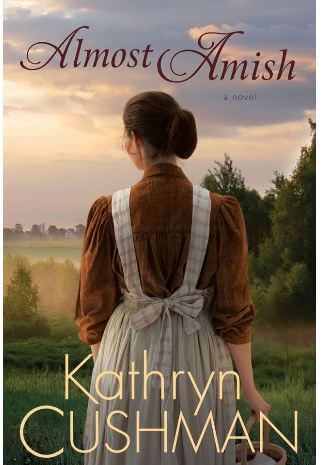 About the Book:
Almost Amish: Proving the Simple Life Isn't So Simple After All
Overcommitted and overwhelmed, Julie Charlton is at the breaking point. She knows she should feel blessed as a mother and wife–but she just feels exhausted. And then, the miraculous happens. Her sister-in-law Susan, a Martha Stewart-in-training, lands the chance to participate in a reality TV series about trying to live like the Amish and needs another family to join her. It's just the break Julie needs.
But the summer adventure in simple living soon proves anything but simple. With the camera watching every move, Susan's drive for perfection feels a lot like what they left behind, while Julie suddenly finds herself needing to stand up for slowing down. Whether it's cooking, cleaning, or dressing differently, each new Amish challenge raises new complications… and soon each woman learns unexpected lessons about herself and her family.
My thoughts on Almost Amish:
This is the first book I have read by author Kathryn Cushman. Although I have read books on the Amish before, this one was different from any I had ever read before. The storyline follows two woman who are sister in laws and their teenage kids as they participate in a TV reality show.
I found it very interesting that the two women were as different as night and day. The author did a good job of drawing me and made it easy to relate my own life to these women. I had to stop and think,  what is important in life?  Am I always rushing around working and not taking time for my kids and husband?
The book also portrayed that a simple lifestyle doesn't necessarily mean an easier lifestyle. I liked how the teenagers did a good job at adapting to change. They even realized they didn't need their computers and cell phones to occupy themselves. Can you imagine if a lot more of us would realize there is a world outside of electronics?
I really liked that when the show was over the woman spent some time incorporating all the good things they learned into their lives when they returned home.
All in all this is a well-written novel focusing on slowing down and spending time with family.
Thank you Bethany House Publishers for providing me with a free copy to review. My opinions are my own.