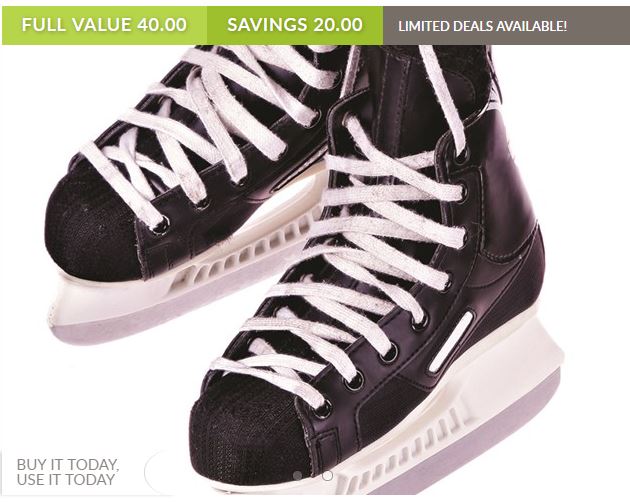 Regency Ice Rink Admission and Skate Rental 50% Off Regular Price
If you are local to Lancaster, PA and looking for a fun family activity, you will want to check out this deal for the Recency Ice Rink that will save you 50% off admission and skate rental. We love taking our kids to this rink when this deal comes around as it is great exercise and we all have the best time too. It is the perfect "cool" activity on a hot summer day!
Save your homemade igloos and snow forts for another day. The coolest place to be in Lancaster County this season is at Regency Ice Rink! Sharpen up those blades and prepare yourself for a great day or evening on the ice. Use this offer to acquire four public skating admissions plus four free skate rentals, normally a $40 package, for just $20.
Drop by during public skate times on Saturdays from 7pm to 9pm and in the Spring & Summer Fridays from 7:30pm to 9 pm to slice the ice or experience the thrill of skating for the first time. Whether you've never strapped on skates or you're a master of the Salchow, skating is the sort of freezing-cold fun that's appealing to all ages. Perfect for family outings and date nights alike, it's a 5,000-year-old tradition (can you believe it?) that's still going strong.
Get your Regency Ice Rink admission and skate rental deal HERE.