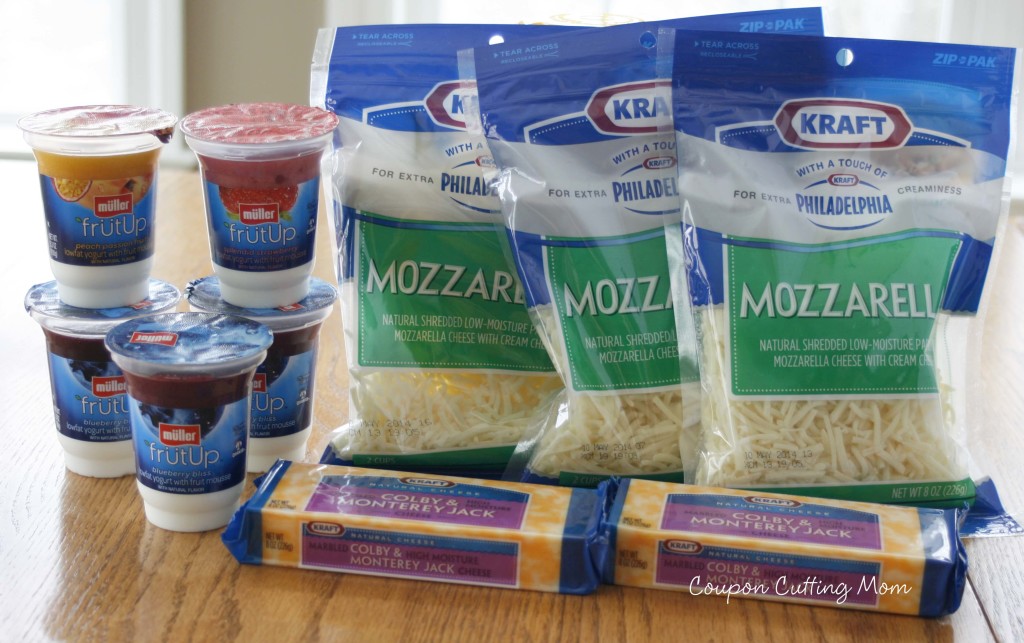 I don't shop at Redner's Warehouse Market very often but when I saw there was a moneymaking deal on Muller Frut Up yogurt and a really good price on Kraft cheese, I knew where one of my shopping stops would be. The items in this picture have a shelf price of $34.65. Have I been using coupons for too long? I can't fathom paying $34 for these few items and I'm very glad that is not the total I paid. After sales and coupons my total out of pocket was only $3.95!
Here is how you can score the same deals at Redner's: (through 1/25)
Buy 5 Kraft Cheese Shredded, Crumbles or Chunks 7 – 8 oz. $2.00 each
Use $5.00/5 Manufacturer in ad coupon
Pay $1.00 each!
Buy 5 Muller Frut Up Yogurts $0.79 each
Use the $3 Instant Savings Quaker in ad coupon
Use the $1/3 Muller Frut Up printable 
Use the $1/2 Muller coupon from the 1/5 RP
Pay $0.00 + $1.05 moneymaker!