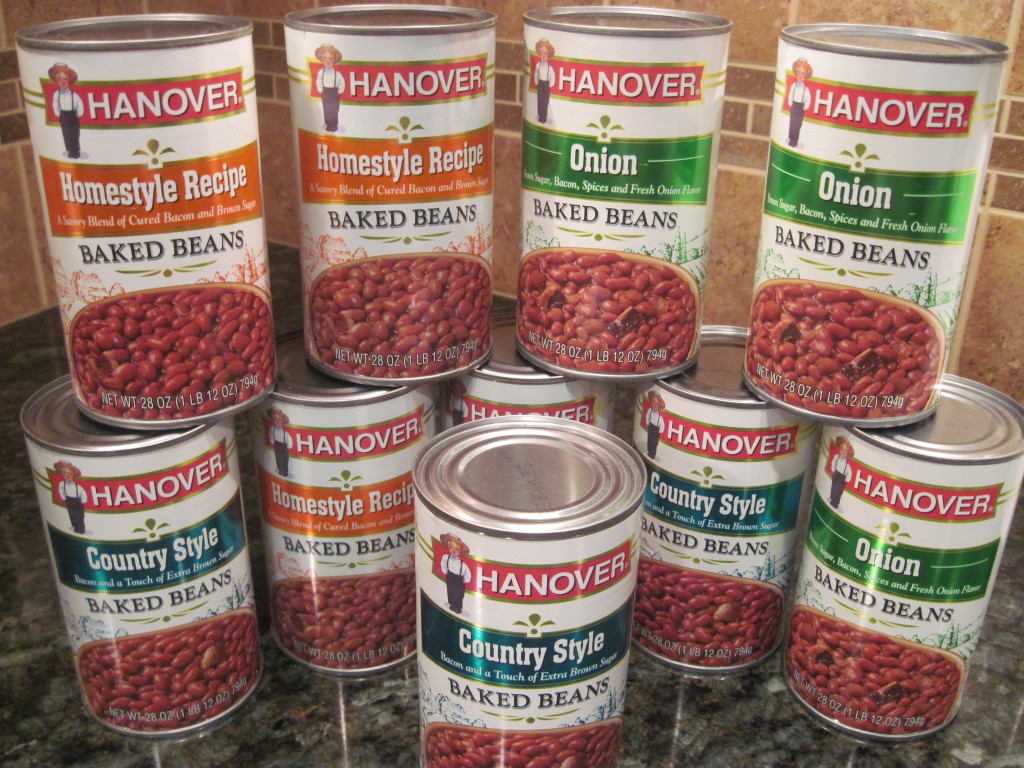 I don't shop at Redner's Markets very often, but when I realized I could score Hanover Baked Beans 28 oz cans for only $0.50 each, I headed there to stock up. Shelf price for these beans was $20.09, after sales and coupons I paid only $5! Here is how to score the deal: 
Hanover Baked Beans 28 oz. $1.00
Use the $1/2 Hanover Canned Baked Beans coupon from the 4/1 RP  
Pay $0.50 each!
I wasn't planning on purchasing this many cans, but bless my daughter's heart, she ask if we could get some for the food bank! Thus 10 huge cans of beans!