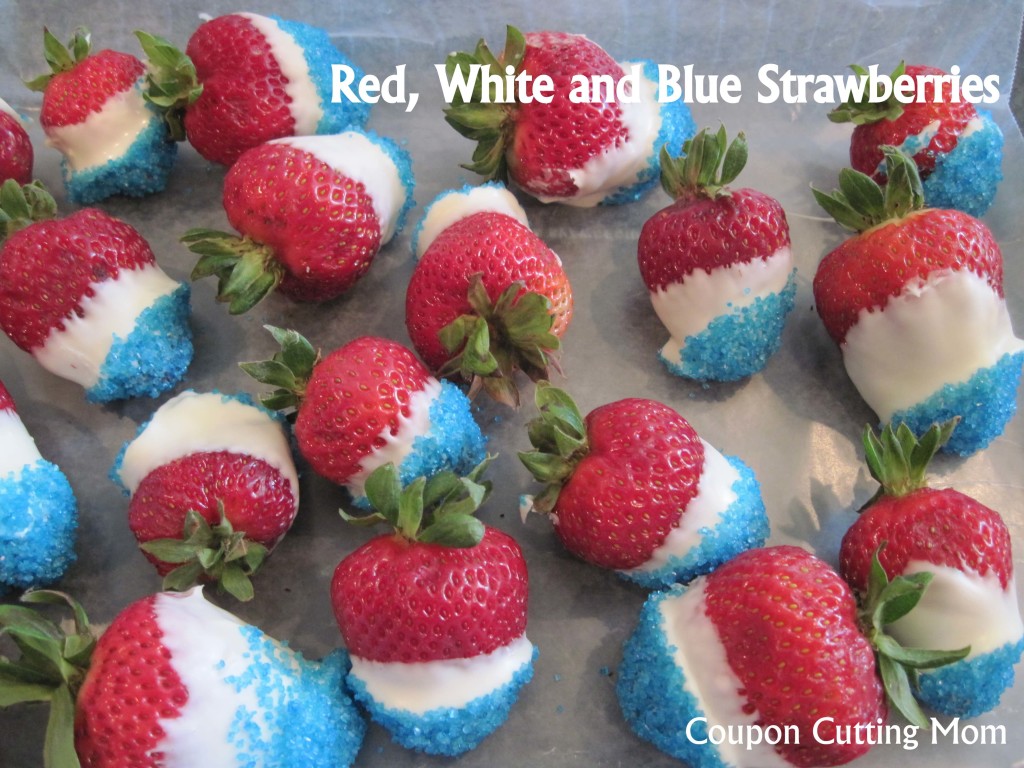 Today for our Frugal Fun Family activity we made these Red, White and Blue Strawberries. These colorful berries are perfect for any July 4th festivities and are easy and fun for the whole family to help make.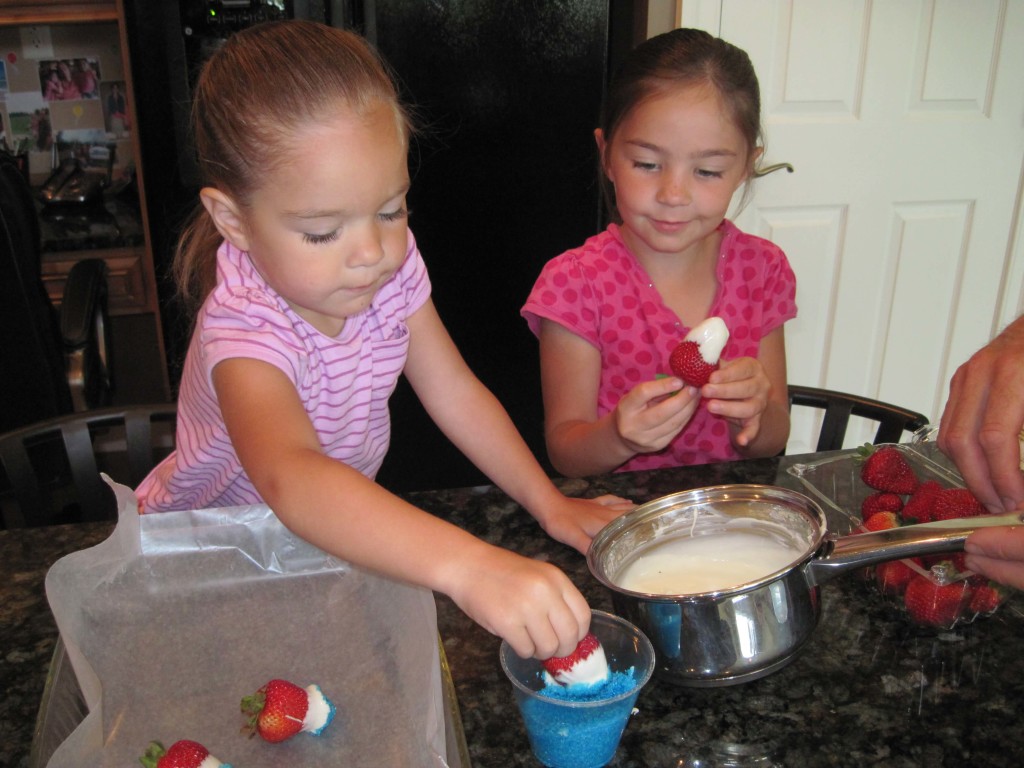 How to make Red, White and Blue Strawberries
Ingredients:
Strawberries
White chocolate chips
Blue sugar sprinkles
Instructions:
Wash and dry the berries. The chocolate will not stick if the berries are wet.
Melt the white chocolate in the microwave or over low heat on the stove top. Stir until chocolate is melted and smooth.
Dip the strawberries in melted chocolate to cover approximately 2/3 of berry.
Then dip the strawberry int the blue sprinkles to cover the bottom 1/3 of the berry.
Place the berries on a wax paper lined pan and refrigerate until ready to eat.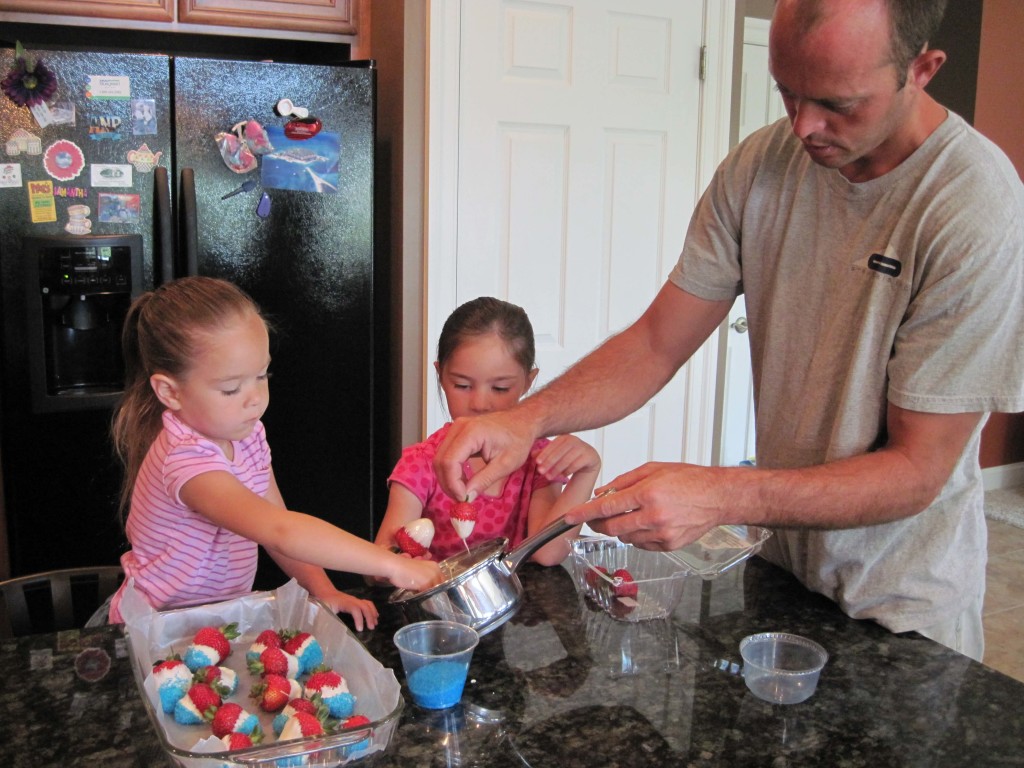 What did you do today to celebrate July 4th?