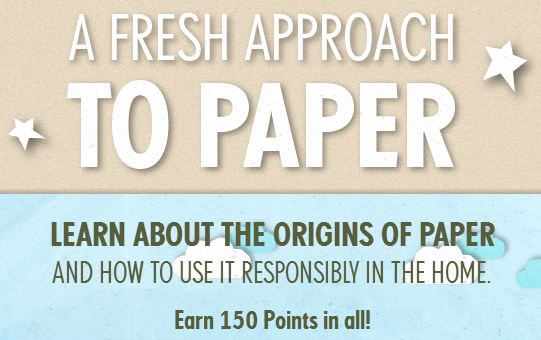 Head over to Recyclebank  and earn 150 free points on the Fresh Approach To Paper tab. 
New to Recyclebank? This is a great program where you can earn points that can be redeemed for various coupons and deals. I love getting free magazine subscriptions with my points. I also noticed today that a FREE Slushy at Turkey Hill Minit Markets is only 125 points.  There are also many other coupons such as Kashi, Ziplock, Hellman's, and Bumble Bee to name a few.
Earn points at Recyclebank when you sign up for your free account here.