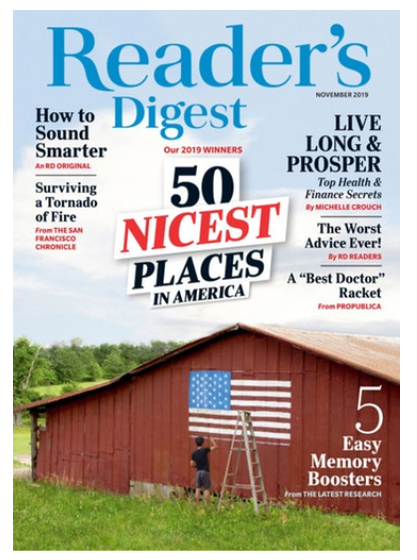 Reader's Digest Magazine One Year Subscription ONLY $4.90 – Regular Price $29.88
Between the morning paper, office reports and bedtime stories, you rarely think to read for your own leisure. But you need something more positive than thumbing through the tabloids in the supermarket checkout and more manageable than reading that novel on your nightstand two pages at a time. You need today's deal for the Reader's Digest. Here's the deal – you will pay only $4.90 for a one-year subscription to Reader's Digest magazine. Wow, this is a 83% savings off the cover price!
Readers Digest Magazine is the world's most widely read monthly magazine, with a wealth of useful advice, entertainment, and inspiration. Reader's Digest provides news you need and how it affects your life. Each issue of Reader's Digest includes favorite features like Word Power and Laughter, The Best Medicine.
Do you have someone on your Christmas list that loves this magazine? Then hurry over and get them a gift of the Reader's Digest subscription today. Offer ends 12/5/19 at 11:59 PM.