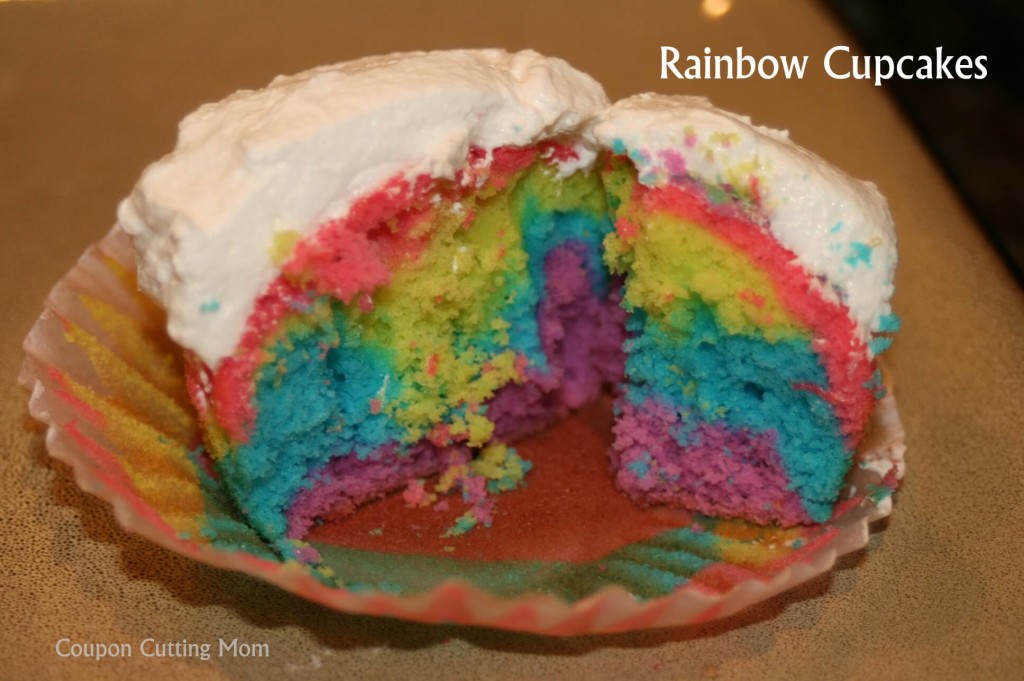 On the agenda for today's Frugal Family Fun activity were Rainbow Cupcakes. When I showed the kids a picture of these colorful cupcakes they wanted to make them right away. What kid won't love such a brightly colored rainbow cupcake?
Since this recipe uses a cake mix, they were very easy for the kids to help mix up. Their favorite part was choosing and mixing in the food coloring.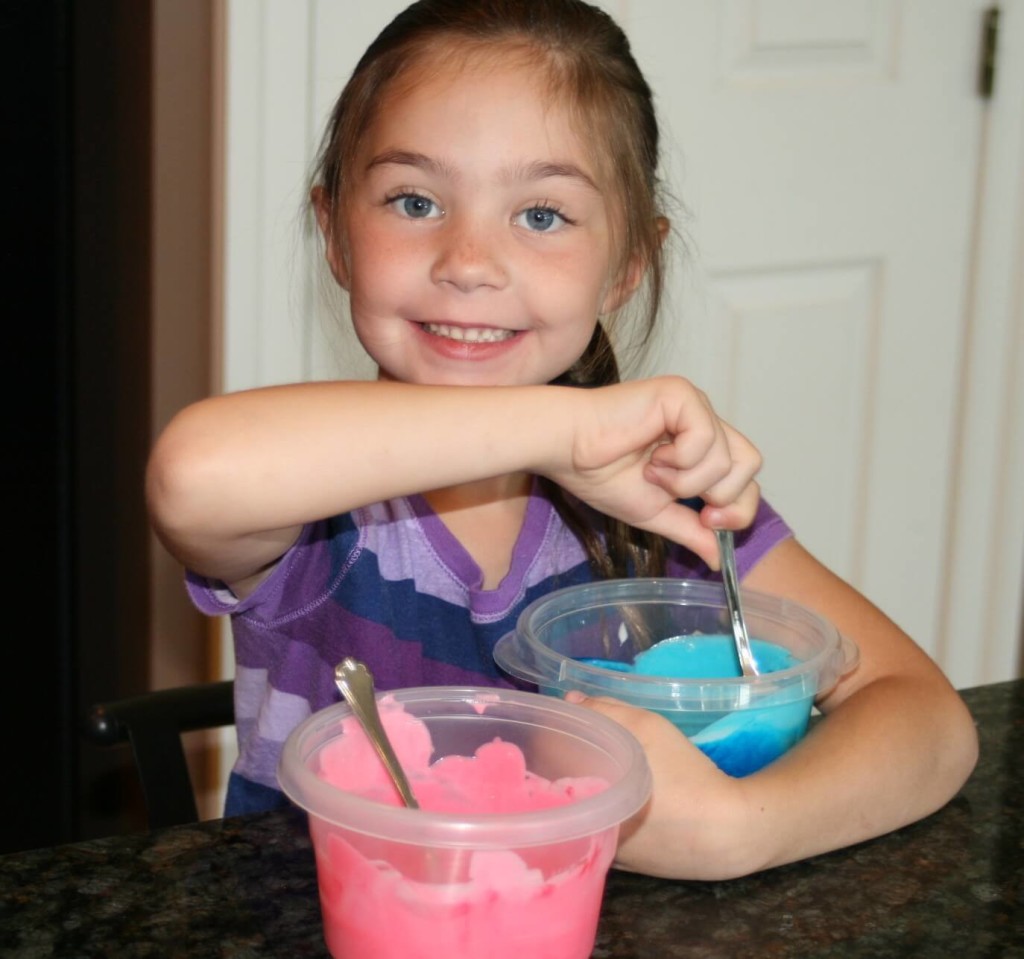 How to make Rainbow Cupcakes
1 box of white cake mix, add the ingredients listed on the box and mix up according to the directions.
Divide the batter into bowls. We used 4 bowls, this number can adjusted to your liking depending on how many different colors you would like in your cupcakes.
Add food coloring until you achieve your desired colors. We used the Neon colors from McCormick's. We love the neon colors so much more fun than the regular assorted pack of colors.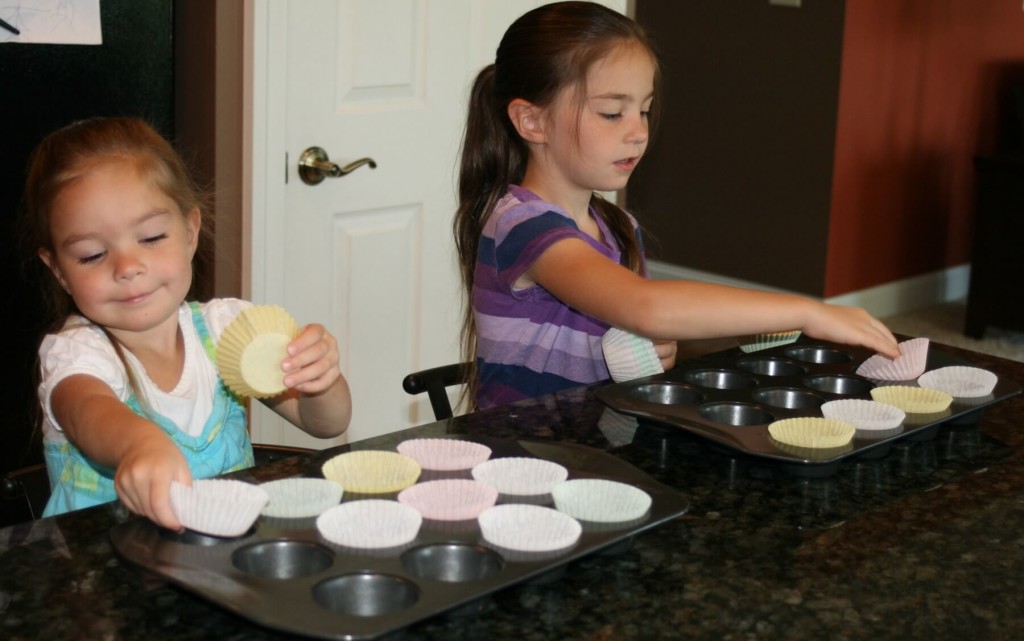 Line the muffin pans with cupcake wrappers. This recipe makes approximately 24 cupcakes.
Using a small spoon layer each color on top of the next, being careful not to mix the colors together. The hardest part for me was trying to figure out how much of each color to add in each cupcake. Using a teaspoon sized spoon, I added one heaping scoop of each color and amazingly the colors held almost perfectly.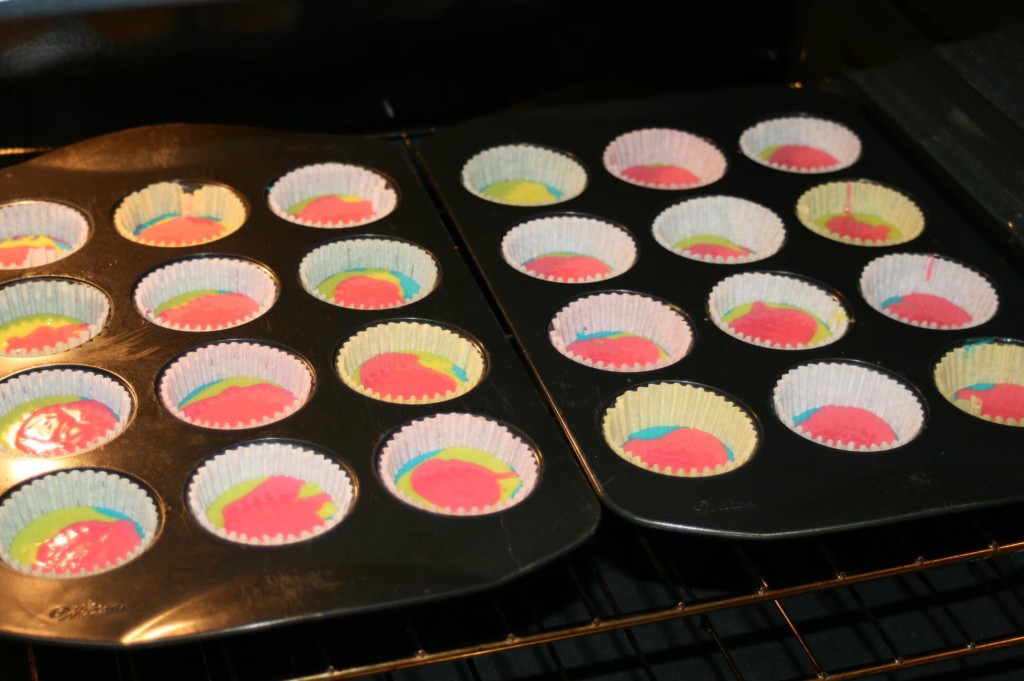 Bake according to directions on the box. After the cupcakes are cooled, frost as desired. And there you have it – Rainbow Cupcakes!