This is a Sponsored post written by me on behalf of Carton Smart for SocialSpark. All opinions are 100% mine.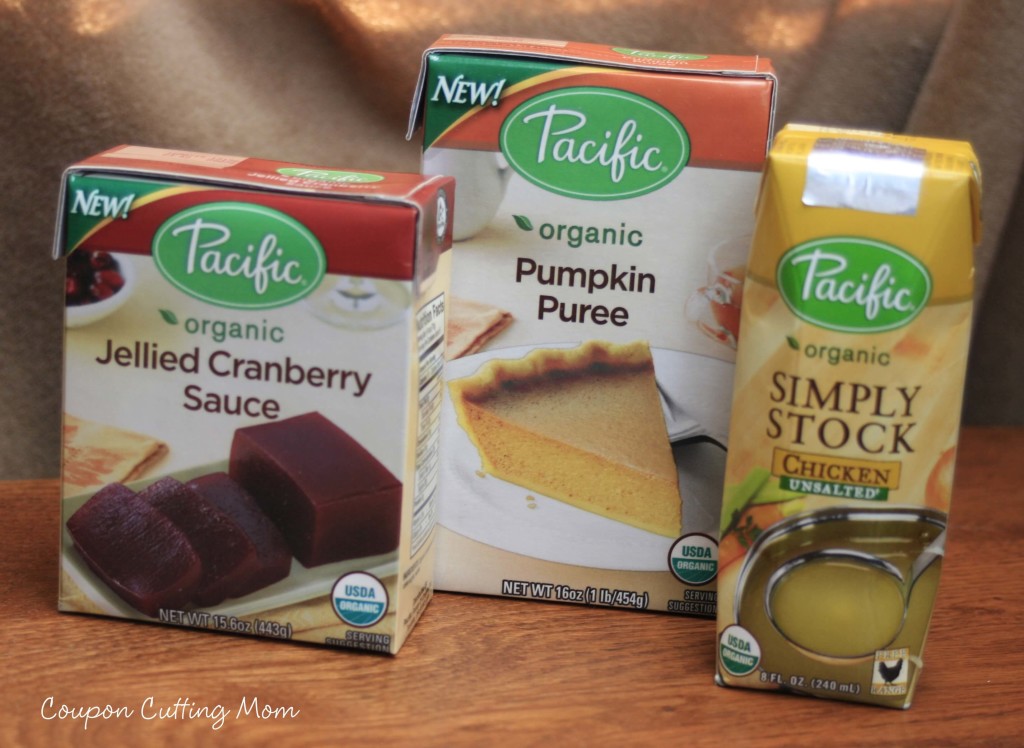 I don't know about you but I hate waste and some days I'm shocked at how much trash our family throws away. It seems so many companies include so much extra packaging with their products and all the packaging does is fill up land fills. Imagine if everyone made one small, smart decision a day. How much would it help our planet and our own personal worlds? As an individual, it feel small, but as a collective, the small, smart decisons add up.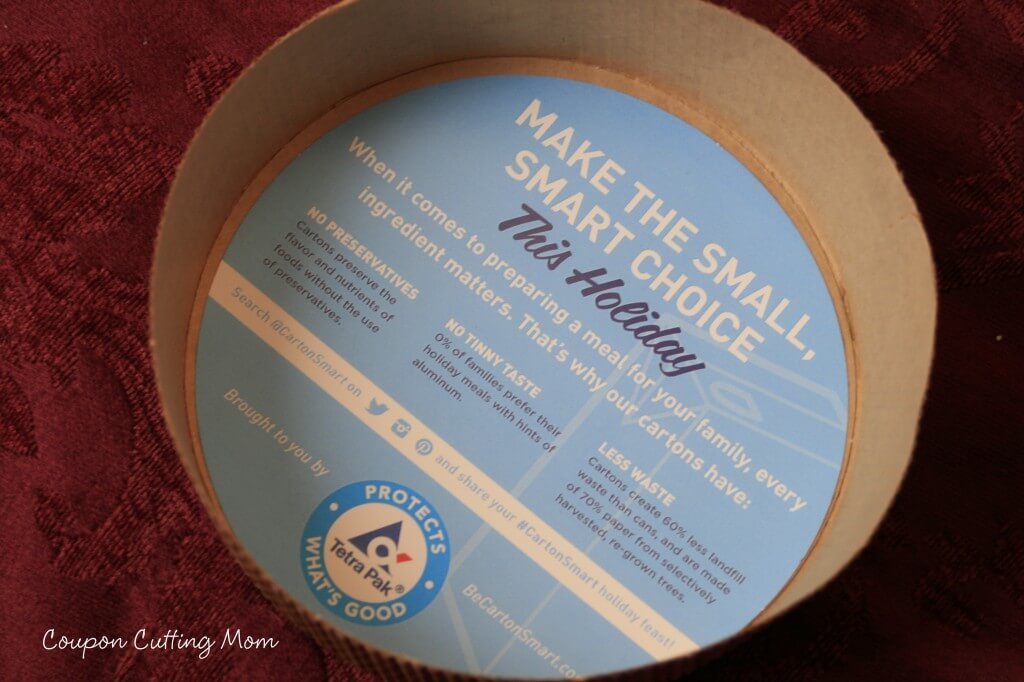 Do you have any idea how many amazing food products you can get in a carton? Whether you are making pumpkin pie, green been casserole, or simply want an easy way to dress up the must-have cranberry loaf on the table.
Recently I had the chance to learn more about Tetra Pak and Become Carton Smart. Pacific Foods sent me chicken stock, cranberry sauce and pumpkin puree all packaged in Tetra Pak cartons and I got see first hand how much less packaging these cartons use compared to traditional canned items. I also found out the Pacific Foods has outstanding organic products full of flavor. And the best part is that all the ingredients are common items no strange words you never heard of.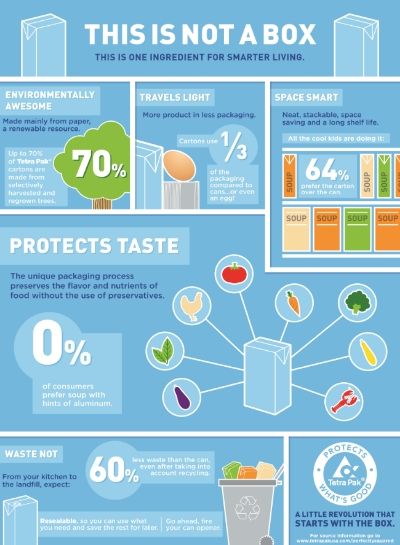 Check out all the great benefits of Tetra Pak:
Tetra Pak® cartons are made of 70% paper, a renewable resource, from selectively harvested, re-grown trees that are FSC-certified (Forest Stewardship Council)
Cartons use 1/3 of the packaging compared to cans…or even an egg
Cartons are space saving, easy to store and open. Keep your pantry neat and toss your can openers. , stackable and space saving.
The unique packaging process preserves the flavor and nutrients of food without the use of preservatives.Product quality is exactly the way it was intended to be.
Recycleable and in fact result in 60% less landfill waste than cans
Cartons are re-closable so you can use what you need and save the rest for later.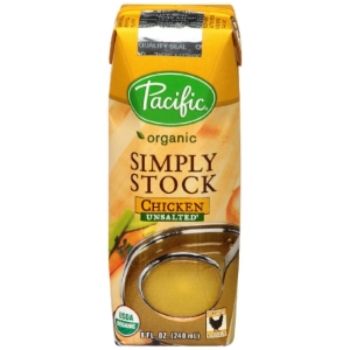 Use pumpkin puree and whip up a batch of these delicious Pumpkin Brownies that go perfectly with a cup of coffee or as a desert at your next party.
Pumpkin Brownies
Ingredients:
2 cups all-purpose flour
1 tablespoon pumpkin-pie spice
1 teaspoon baking soda
3/4 teaspoon salt
1 cup (2 sticks) unsalted butter, room temperature
1 1/4 cups sugar
1 large egg
2 teaspoons vanilla extract
1 cup Pacific Foods Organic Pumpkin Puree
1 package (12 ounces) minature semi-sweet chocolate chips
Directions:
Preheat oven to 350 degrees. In a medium bowl, mix together flour, pie spice, baking soda, and salt; set aside.
In a mixer, cream butter and sugar on medium-high speed until smooth; beat in egg and vanilla until combined. Beat in pumpkin puree (mixture may appear curdled). Reduce speed to low, and mix in dry ingredients until just combined. Fold in chocolate chips.
Spread batter in well greased 9 x 13″ baking pan. Bake until edges begin to pull away from sides of pan and a toothpick inserted in center comes out with just a few moist crumbs attached, 35 to 40 minutes. Cool completely in pan.
Using a serrated knife to cut brownies into 24 squares. Enjoy! 
How can you be #CartonSmart this holiday season? From small, smart recipes that use ingredients in cartons or "smart" recipes that produce great tasting food with little waste!
Follow #CartonSmart on Pinterest