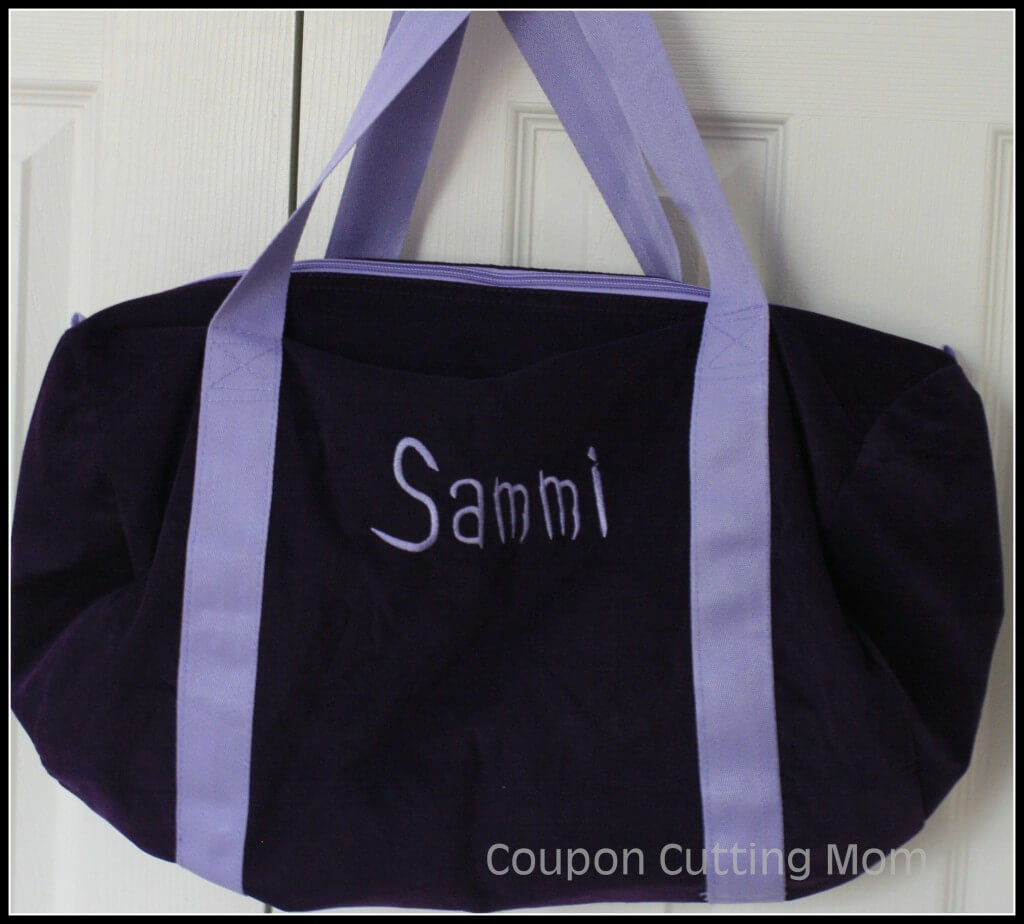 Personalized items add a special touch especially to kids things. My kids love having their names on their belongings. When I found out I could choose an item from Posy Lane for a review, I spent awhile browsing around. It was hard to narrow my selection down to one item. So many awesome items that can be personalized. They offer back packs, towels, nap mats, kids sleeping bags, aprons, blankets and so much more.
Since my daughter didn't have a duffel bag, I decided to go with this corduroy duffel bag. She loves to take toys, books and all that good stuff along in the car when we go away and having a bag like this makes it easy for her to keep all her things in one place while traveling. I hate nothing more than traveling in car that has stuff strewn all through it.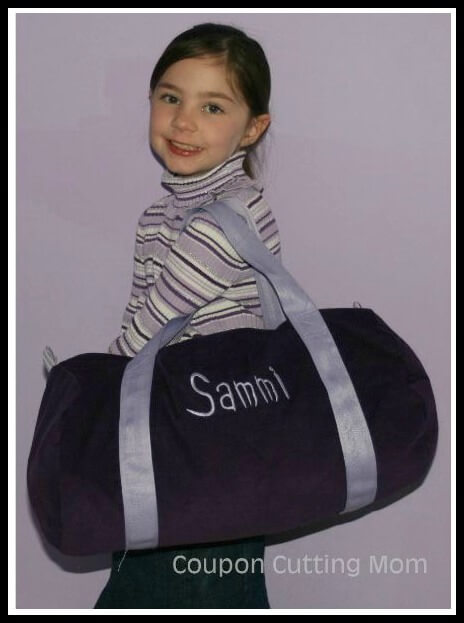 This bag has so many great uses. Since she received this bag she has used it to take her skating things to the ice rink, pack for an overnight trip, and take things to school. This bag measures 18 inches by 9.5 inches which means it can hold a nice amount of clothing or toys or whatever else you can imagine to pack in it.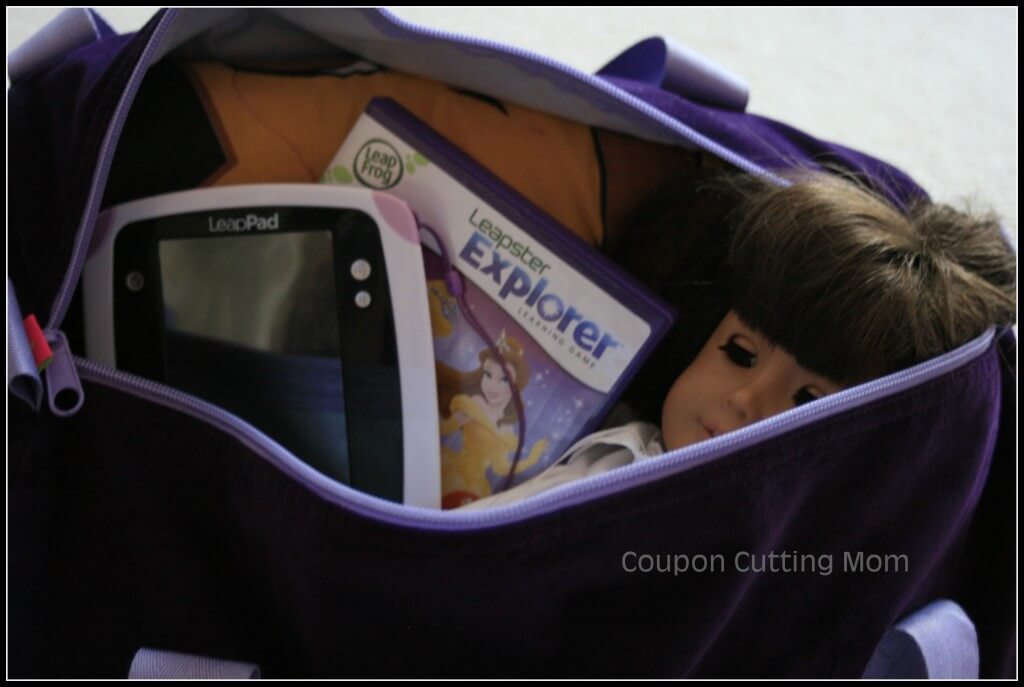 Since my daughter favorite color right now is purple she selected a purple bag. And we both loved how it turned out. The bag part is a great quality corduroy fabric. The stitching is very nice and tight with no loose threads hanging out.
After you select your items at Posy Lane you can add personalization for only $6. There are various fonts and monogram styles to choose from, which means you will end up get something that is customized uniquely for you.

If you are looking for the perfect customized gift, head over to Posy Lane. You will find a lot of great gifts for kids and adults alike. From left to right: the cute nap mat available in many styles and colors is priced at only $46.95. These mats would be perfect for kids in daycare or preschool who have nap time. These cute backpacks are only $21.99 and are the perfect size for toddlers. And what kid won't love one of the adorable personalized lunch boxes priced at only $15.50?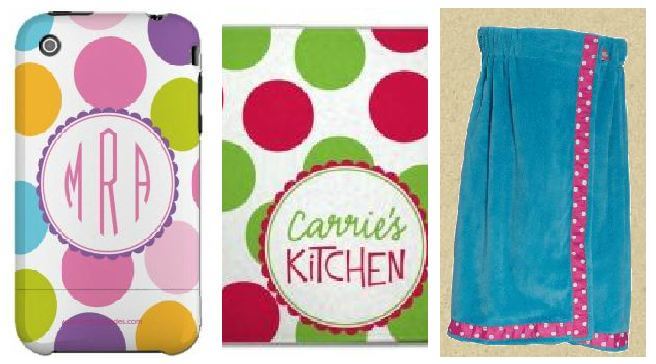 And then some of the great adult items I found are phone cases, cutting boards, bath towel wraps, stationary and much more. Be sure to check out all the great items they offer and next time you need a gift item or even something for yourself head over to Posy Lane.
Coupon Cutting Mom received one or more of the products mentioned above free for evaluation purposes. Regardless, all opinions expressed are still 100% my own.