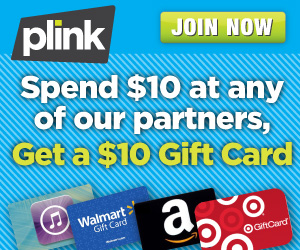 Have you taken time to check out Plink? If you have not you really should. New Plink members who spend $10 at one of the participating locations (over 50,000 nationwide) will earn 1000 points. These points can then be redeemed for a $10 gift card to Amazon, Target, Walmart, Kohls, Starbucks, and many other great retailers!
Where are Plink's participating locations where you can shop and earn points? Old Navy, Gap, Outback Steakhouse, Arbys, Quiznos, 7-Eleven, Taco Bell, Burger King, Dunkin Donuts, Regal Cinemas and LOTS more!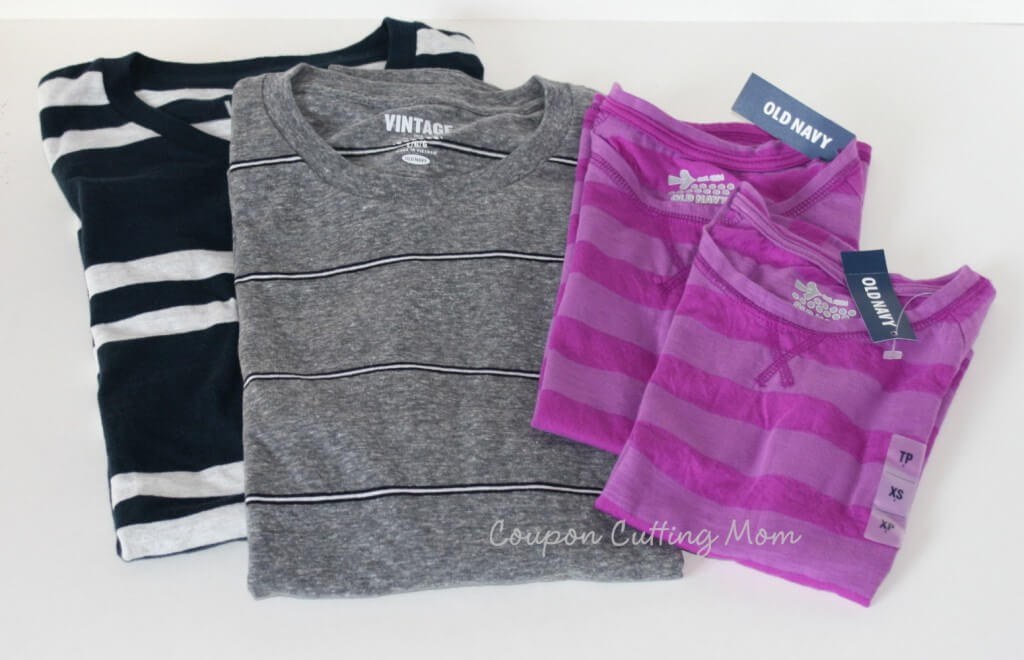 Last week Plink was offering a similar deal and I was able to purchase these 4 shirts at Old Navy for only $2.88 total after my Plink points. If you sign up for Plink and add Old Navy to your wallet you could do a similar deal. Through April 24, Old Navy has a Buy 1 Get 1 FREE t-shirt sale. Adult shirts are priced around $12.94. So you could get 2 shirts and pay only $12.94 and then get $10 back from Plink making your total only $2.94 for 2 shirts with a shelf price of $25.88!
Head over here and sign up for your free Plink account. Then make a $10 purchase using your registered credit card. Purchase must be made by April 28 to receive your 1000 points. Then cash the points out for a gift card to your favorite place! 
This offer is only available to new customers only and expires on April 28.