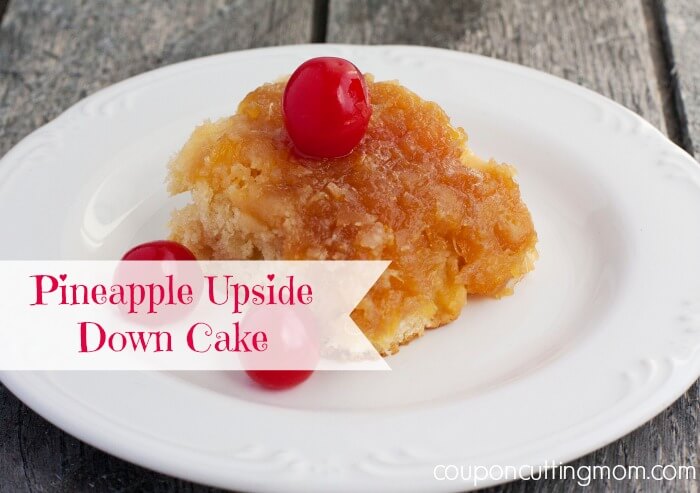 Delicious Pineapple Upside Down Cake Recipe
Spring has finally rolled around and when I think of springtime cake I think of Pineapple Upside Down Cake. Cherries, pineapples, and a gooey brown sugar sauce…YUMMY! I love that this recipe uses a cake mix which makes it quick and easy for anyone to mix up.
Be sure to have some hungry people around when this buttery, melt-in-your-mouth cake comes out of the oven, or else you will be tempted to devour the whole thing all by yourself.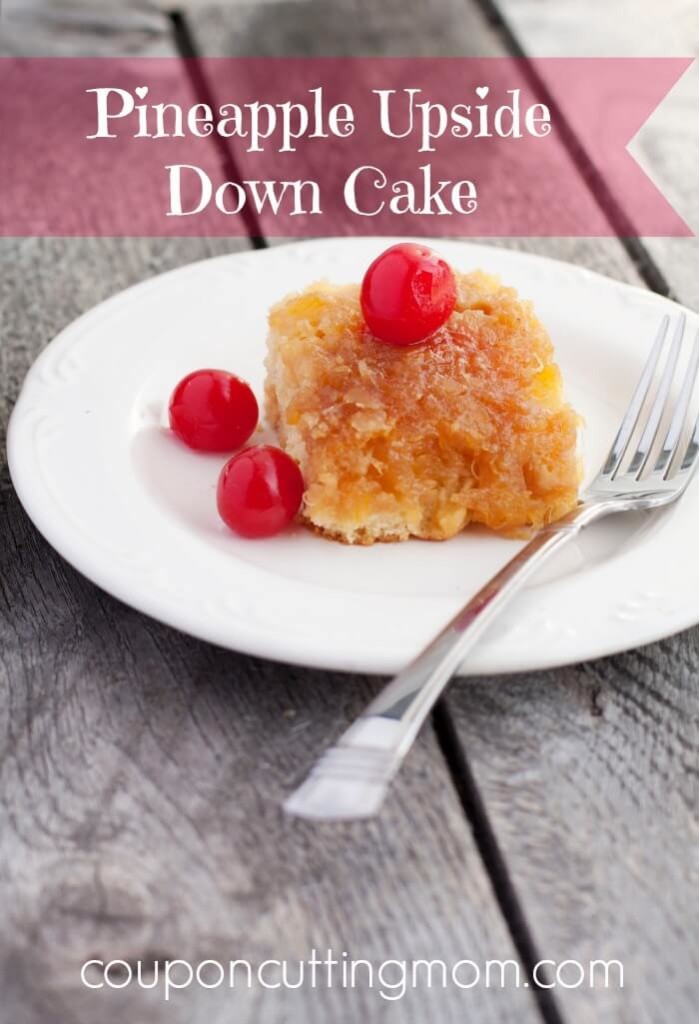 Pineapple Upside Down Cake
Ingredients:
1/4 cup butter or margarine
1 cup packed brown sugar
1 can (20 oz.) pineapple slices/crushed in juice, drained, juice reserved
1 jar (6 oz.) maraschino cherries without stems, drained
1 box yellow cake mix
Vegetable oil and eggs called for on cake mix box
Directions:
Heat oven to 350°F (325°F for dark or nonstick pan). In a 13 x 9 inch pan, melt butter in the oven. Sprinkle brown sugar evenly over butter.
Sliced Pineapple: Arrange pineapple slices on brown sugar. Place cherry in center of each pineapple slice, and arrange remaining cherries around slices; press gently into brown sugar.
Crushed Pineapple: Pour crushed pineapple on the brown sugar. Top with the cherries after the cake is baked and cooled for crushed pineapple.
Add enough water to reserved pineapple juice to measure 1 cup. Make cake batter as directed on box, substituting pineapple juice mixture for the water. Pour batter over pineapple.
Bake 42 to 48 minutes (44 to 53 minutes for dark or nonstick pan) or until a toothpick inserted in center comes out clean. Immediately run a knife around side of pan to loosen cake. Place a heatproof serving plate upside down onto pan; turn plate and pan over. Leave pan over cake 5 minutes so brown sugar topping can drizzle over cake; remove pan. Cool 30 minutes. Serve warm or cool. Store covered in refrigerator.