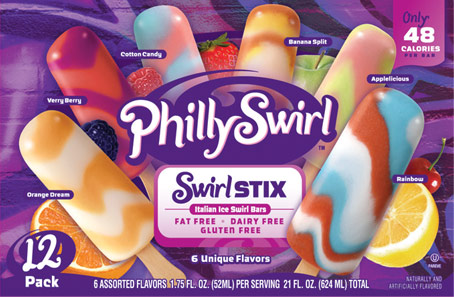 Don't these Philly Swirl's look delicious? Next week, 8/19 – 8/25, Weis will have Philly Swirl 6 – 14 ct boxes on sale for only $2.
In the 7/29 SS insert, there was a very regional $1/1 Philly Swirl coupon. With the $1 coupon you will pay only $1 a box for these Philly Swirl's. Now, if you didn't receive this coupon in your insert or even worse if your area is like mine and stopped carrying the SS insert, head over to Wiz Clipz.
Right now, Wiz Clipz has these $1/1 Philly Swirl coupons on sale. You will pay only $1 for 10 of these coupons shipped to your door. Use only 1 coupon and you will already have them paid off.
Weis 8/19 – 8/25
Philly Swirls $2.00
Use the $1/1 Philly Swirl Frozen Treats coupon from the SS 7/29
Pay $1.00 per box!
Thanks, Pa Coupon Family!