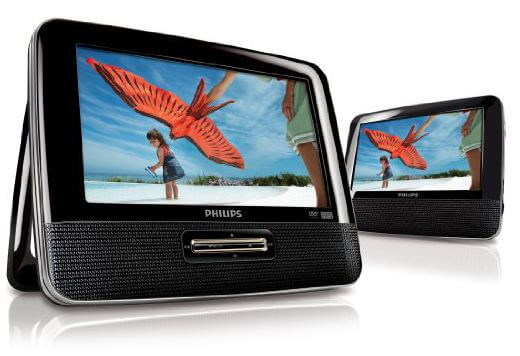 If you have any long road trips in the near future, here is a buy that will help in keeping the kids entertained. This Philips 7″ Dual Screen DVD Player is priced at only $49.99 (reg. $149.99) and comes with free shipping! Compare this to the current Amazon price. We have this same player for our kids. We love these players and my favorite part is how easy it is to put the DVD's in while the player is mounted to the headrest.
Keep your kids entertained on any long road trip with these Philips dual 7" mountable DVD players. They include mounting straps and car adaptors, making them easy to install on any car's headrests. The built-in headphone jacks let your kids to use headphones to listen, allowing you to keep cruising with your music on any long trip.
Get your Philips 7″ Dual Screen DVD Player today as this deal is good 12/20 only.