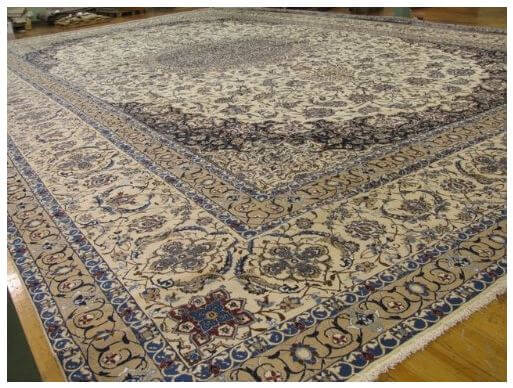 Amazon is offering a tremendous savings on this 25'4 x 39'2 Ivory Persian Hand Knotted Silk Nain Rug. Right now this rug is $249,793.00 off the regular price, making for a savings of 76%!! What do you think my husband would say if he comes home from work and I told him I want this rug? At least I could mention it ships for FREE!
By the way, I only posted this as a joke. I'm certainly not recommending that any of my readers should be spending thousands of dollars on an area rug.
Thanks, Acadiana's Thrifty Mom!