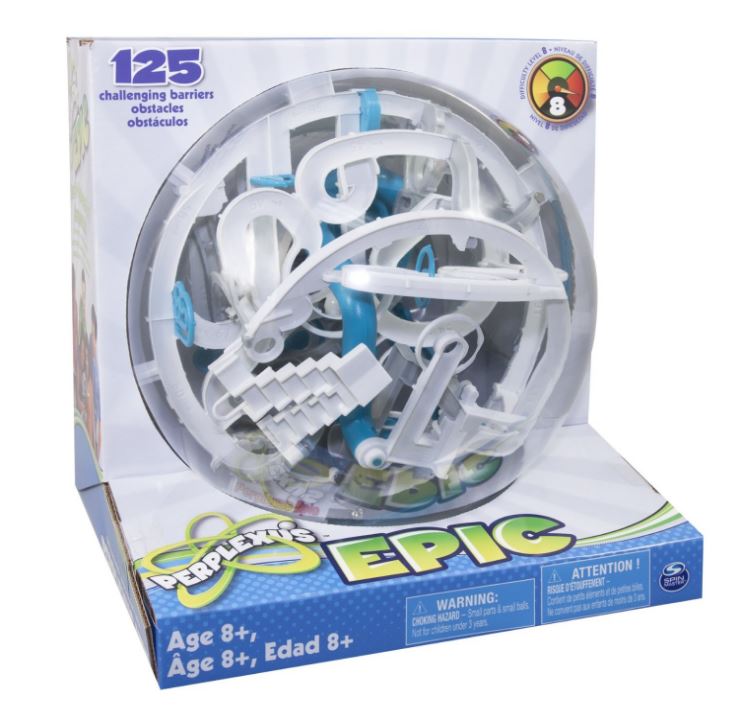 Perplexus Epic – Save 57% off Regular Price
Here is your chance to score the Perplexus Epic for 57% off the regular price which brings the cost to ONLY $12.99 (reg. $29.99). Your order will ship free with Prime or Super Saver (over $35) shipping. If you're not already an Amazon Prime member, grab your free 30-day trial now.
My 11-year old played with a Perplexus at a friend's house recently, and since then she has added this item to her wishlist. At this price, I'm her one today and saving it for a Christmas gift. Who on your gift list would love to unwrap a Perplexus?
Discover the crazy and fun world of Perplexus! Can you make it through a labyrinth of over 125 barriers? Flip, twist and spin Perplexus to move the ball along the numbered path. When you fall off the track (Yes, it will happen!) head back to the start and try again. It's a bendy, trendy, can't put it down challenge! There are multiple levels of difficulty to master! Challenge yourself with the Perplexus Rookie, Perplexus Original and Perplexus Twist! They're easy to play, but hard to master!
Below are some other great gift items for anyone who loves challenging games.