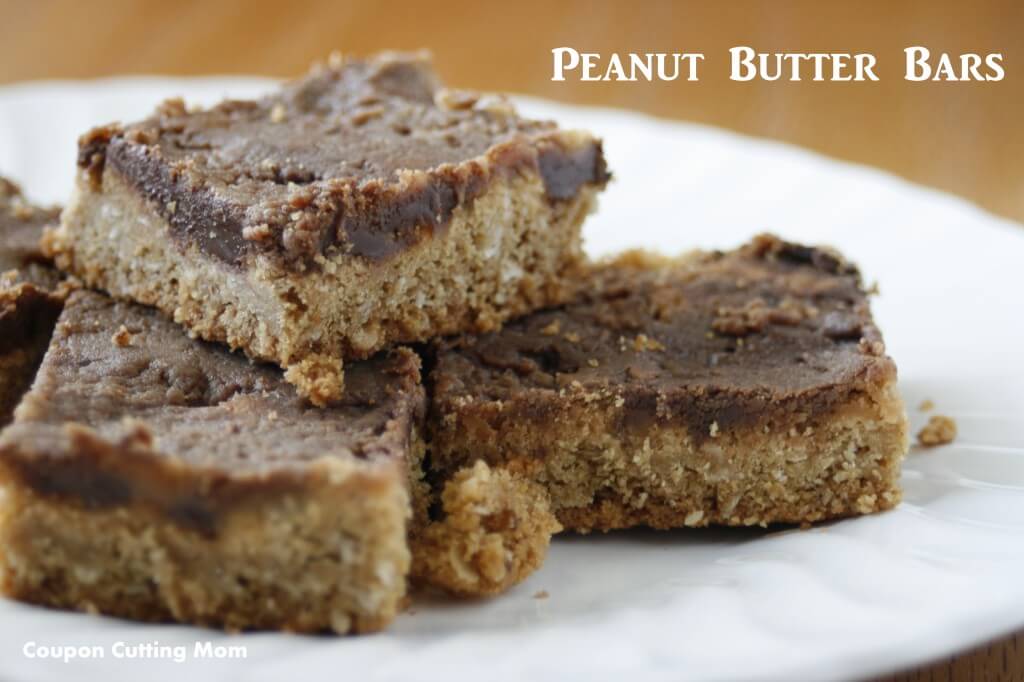 Looking for a quick and easy bar recipe? I was recently looking for something baked to make to put in my husbands lunch. I found this recipe which took ingredients I had on hand and took little time to mix up.

Panut Butter Bars
Ingredients
½ cup butter, softened
½ cup sugar
½ cup brown sugar
½ cup peanut butter
1 egg
1 tsp vanilla
1 cup flour
½ cup oatmeal
1 teaspoon baking soda
¼ teaspoon salt
8 oz. chocolate chips
Icing:
½ cup powdered sugar
2 Tablespoon peanut butter
2 Tablespoon milk
Instructions
In a mixing bowl, cream butter, sugars and peanut butter.
Add egg and vanilla. Mixing well.
Combine flour, oats, baking soda and salt.
Stir into creamed mixture.
Pour into 9x13" pan.
Sprinkle chocolate chips on top.
Bake at 350° for 20 - 25 minutes or until lightly browned.
Cool 10 minutes.
Combine icing ingredients.
Drizzle over bars.
Yield 3 - 4 dozen.
I tried using an icing bag to drizzle the peanut butter mixture over the top but it wasn't working so well so I ended up just spreading the mixture on top. It didn't look as pretty as if it would have been drizzled but the bars still tasted delicious. What recipes have you tried lately?