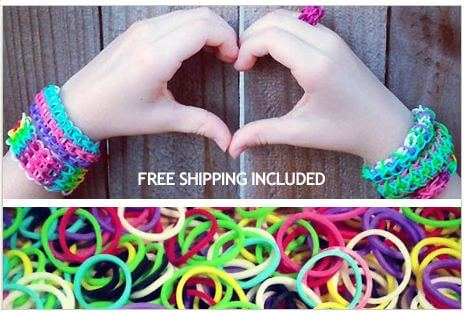 Have you joined the Rainbow Loom craze? Here is a really great deal on a loom band kit that would make a great gift. Pay only $10 for 2 loom band kits! Shipping is free!
Here's the deal: Two packs of 600 piece Loom Rubber Band Sets. Each set includes a pack of 600 Count Loom Bands, 25 clips and a loom tool. With this offer you are paying only $5 per kit shipped!!
Band together: An easy, fun project for kids and adults, weaving rubber band jewelry is a perfect rainy day craft. Simply choose your colors from the 600 rubber bands and use the included loom and clips to weave your masterpiece. Make bracelets, rings, necklaces and other stylish pieces. 
Get your Loom Band Kit here.