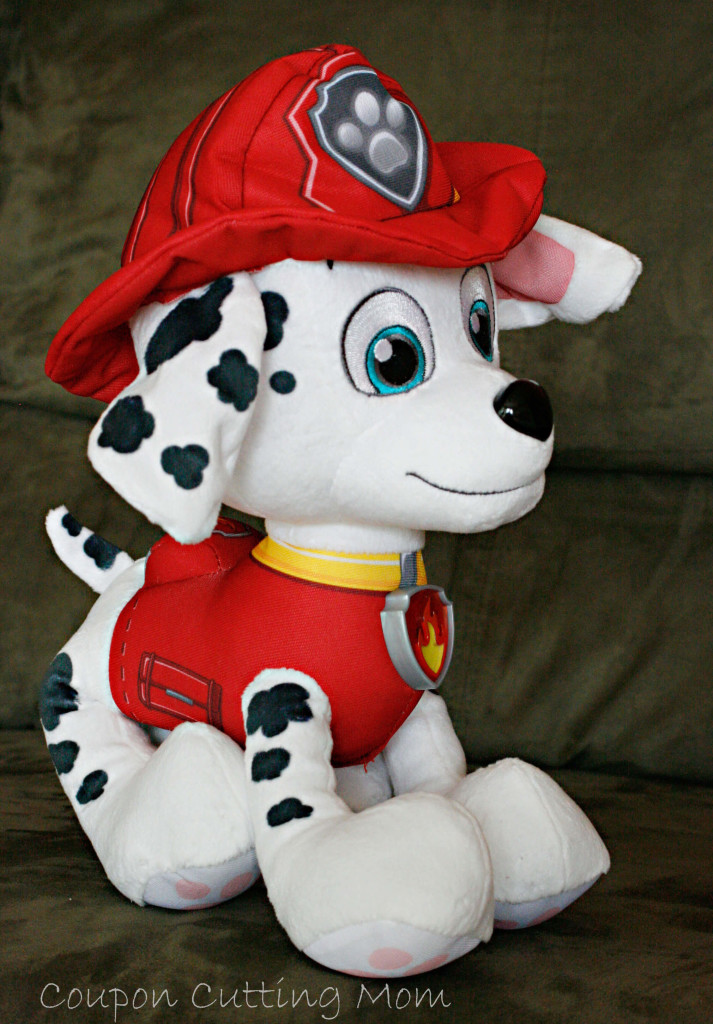 Paw Patrol fans, have you seen the adorable
Paw Patrol Real Talking Marshall Plush pup
? We recently received this pup and as soon I opened the box my daughter was in love with him. This cute interactive plush pup is based on the hit series Paw Patrol. This fun show is about the adventures of six pups and their human 10-year old friend Ryder. I love how there are even a few girl characters in Paw Patrol as this makes it a show that both boys and girls will enjoy watching.
This Real Talking pup is based on the Marshall character in the show. In this series each of the pups has a pup pack on their back for their super-canine problem solving powers. The plush Marshall firefighter pup comes complete with a power pack on his back as well.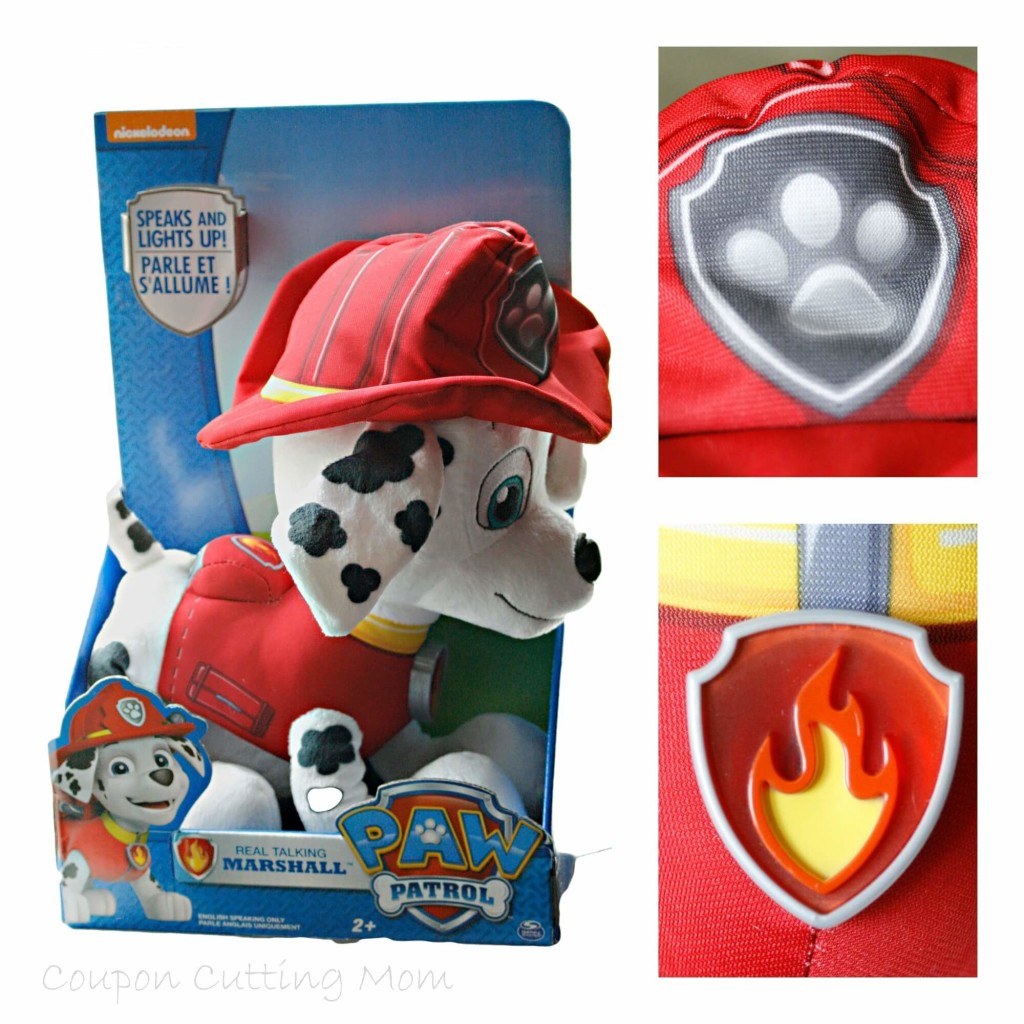 Marshall's soft body is perfect for cuddling and hugging. When you give him nice big hugs his pup tag lights up and he will also bark and speak catch phrases from the show such as "I'm all fired up".
Marshall's plush fabric body is surface washable. This toy comes with three button batteries included. Any parent will also be glad to know that there is an on and off switch for those times when you prefer quiet time play.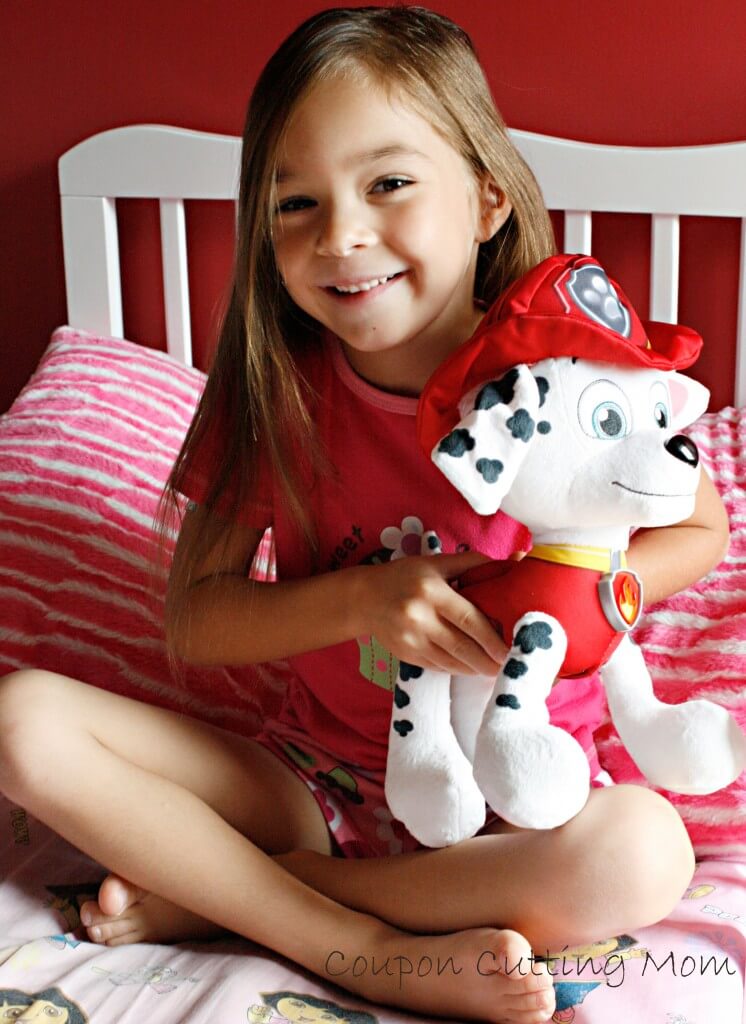 Paw Patrol toys by Spin Master
are a hot item right now and I'm guessing they will become and even hotter more sought after item closer to Christmas. Head over to
Amazon
, Toys R Us, Walmart, Target or other retailers and purchase this loveable little fellow and your kid will have fun recreating his or her favorite Marshall scenes from Paw Patrol.
Head over to the Spin Master Paw Patrol page for fun games, videos, and more. Be sure to follow Spin Master on Facebook and Twitter to stay up to date on new products and promotions.