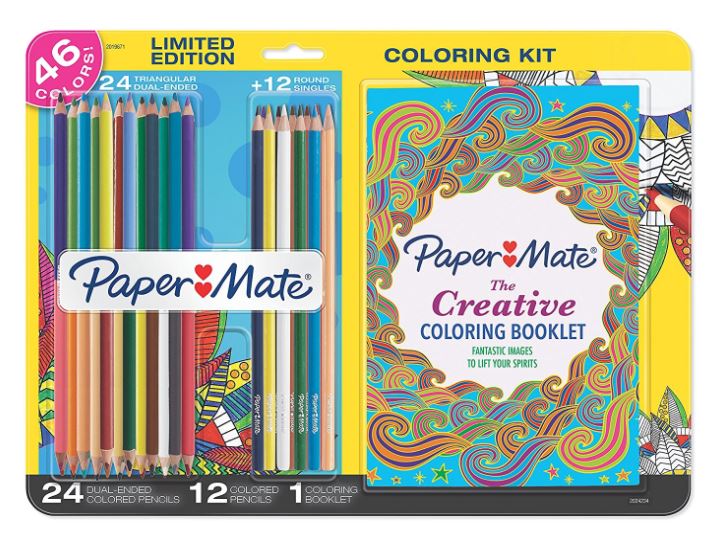 Paper Mate Colored Pencils Coloring Kit – 50% Off Regular Price
This Paper Mate colored pencils coloring kit would make the perfect gift for anyone on your list this year. And at the 50% off the regular price, today is the perfect day to buy this coloring kit.
Unplug and enjoy the calming fun of creating beautiful art with the Paper Mate Colored Pencils Adult Coloring Kit. Featuring 12 single-ended and 24 dual-ended coloring pencils plus an adult coloring booklet with creative designs, it's the perfect way to unwind. The Paper Mate pencils have bold, bright colors and thick, break-resistant leads that are great for personalizing your art with intricate details, shadows and more. And, the adult coloring sheets are perforated so you can tear out and share.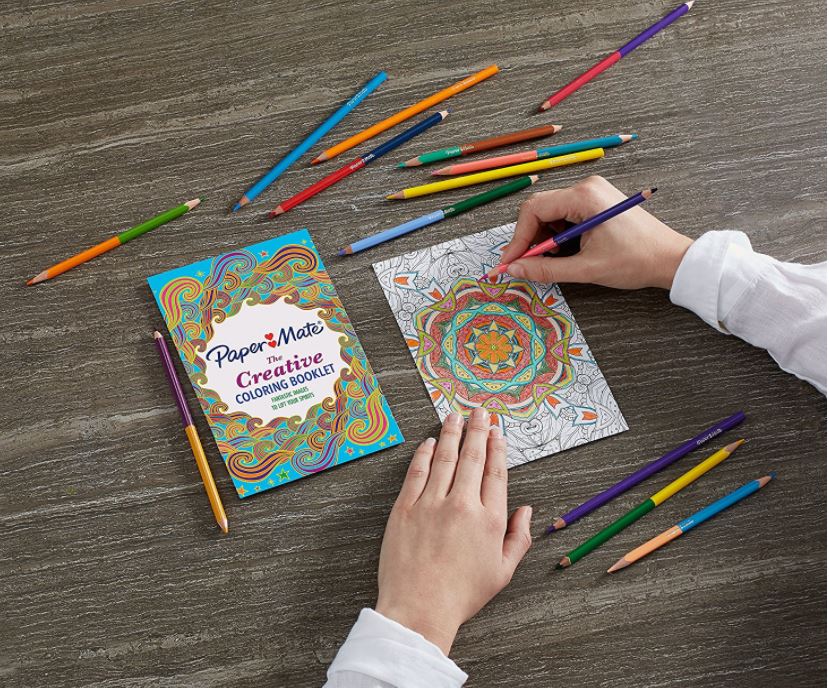 Paper Mate Coloring Kit features: 
Bold, bright colors inspire your imagination
24 dual-ended colored pencils double the fun
12 regular colored pencils have a classic, reliable design
Thick, break-resistant leads are perfect for adult coloring books
8 coloring pages for adults with creative designs
Pages are perforated so your art is easy to share
Get your Paper Mate Colored Pencils Coloring Kit while it is at this low price!