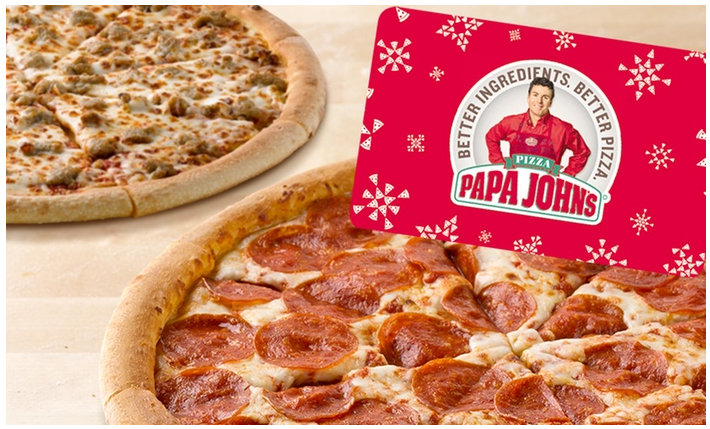 Two Large One-Topping Pizzas and a $25 Papa John's Voucher ONLY $25 ($55 Value)
With this offer, you will score two large pizzas plus a $25 Papa John's voucher all for ONLY $25 (reg. price $55.00)! This Groupon offer is an excellent deal that will save you money on your next pizza order. My family and I bought this deal over the weekend, and it was so easy to redeem and made for an inexpensive and quick meal on a busy evening.
The dough masters at Papa John's hand toss circular masterpieces with original and thin crusts made from high-protein flour to support warm bouquets of toppings. Hand-cut produce crowns all of their pizzas, mingling with the sun-soaked sweetness of sauce made from fresh, California-grown tomatoes. By adhering to its brand promise of "better ingredients, better pizza," they grew from a back-tavern pizzeria into more than 3,200 restaurants within three decades' time.
Don't miss your chance to score this Papa John's offer while it is at this super low price!