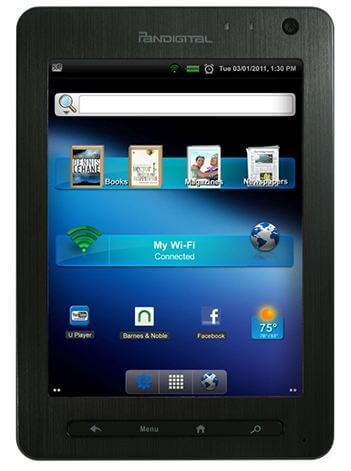 Wow, here is a year end clearance sale you don't want to miss if you are looking for a great priced tablet! 1SaleADay is offering 4 different Pandigital tablets and they are all priced at $49.99! This is a savings of 67% as the list price is $149 on all of them.
Browse the internet, catch up on your favorite shows and more with this assembly of tablets by Pandigital! Powered by Android, you have direct access to thousands of apps through the Android market place with each of these tablets which means you'll spend hours having fun with your newest device.
Get your $49.99 Pandigital tablet here. This sale is good 12/28 only.