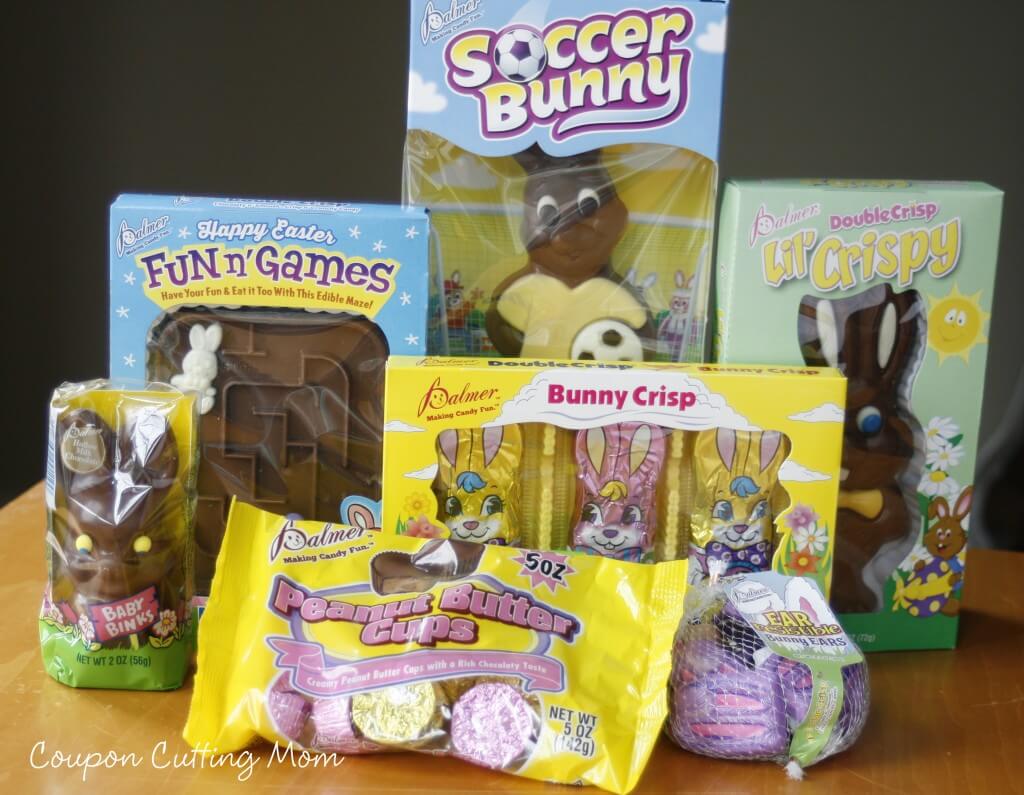 After the very long, cold and snowy winter we had I am extra ready for spring. And when I think spring I think of pretty flowers, green grass and Easter. Of course right along with Easter comes candy. Thanks to Palmer Candy you can fill your Easter baskets with lots of delicious and fun chocolate candy.
R.M. Palmer Company has been "Making Candy Fun!" since 1948 with their seasonally-branded and everyday candy creations. Today, 850 dedicated employees design, produce, package and ship more than 500 unique products from Palmer's headquarters in West Reading, PA – making it one of America's largest and most innovative confectioners.
Our family recently had the chance to sample some goodies from Palmer's Easter line of products. Our box of chocolates included a Soccer Bunny, Fun n' Games edible chocolate maze, Ear Resistible DoubleCrisp, Peanut Butter Cups, Baby Binks, Bunny Crisps and more.
The 5 oz. Soccer Bunny is a super cute hollow bunny perfect for any soccer stars Easter basket. With the DoubleCrisp edible maze you can have your fun and eat it too. This candy maze was an instant hit with my kids when we opened the box. Don't tell my family but I'm hiding the peanut butter cups and eating them when no one is watching. Yummy, but those cups are just too good to share. If you are looking for fun crafty type project to do with the kids, check out these bunny cupcakes my daughter and I made using the Ear Resistible DoubleCrisp candies.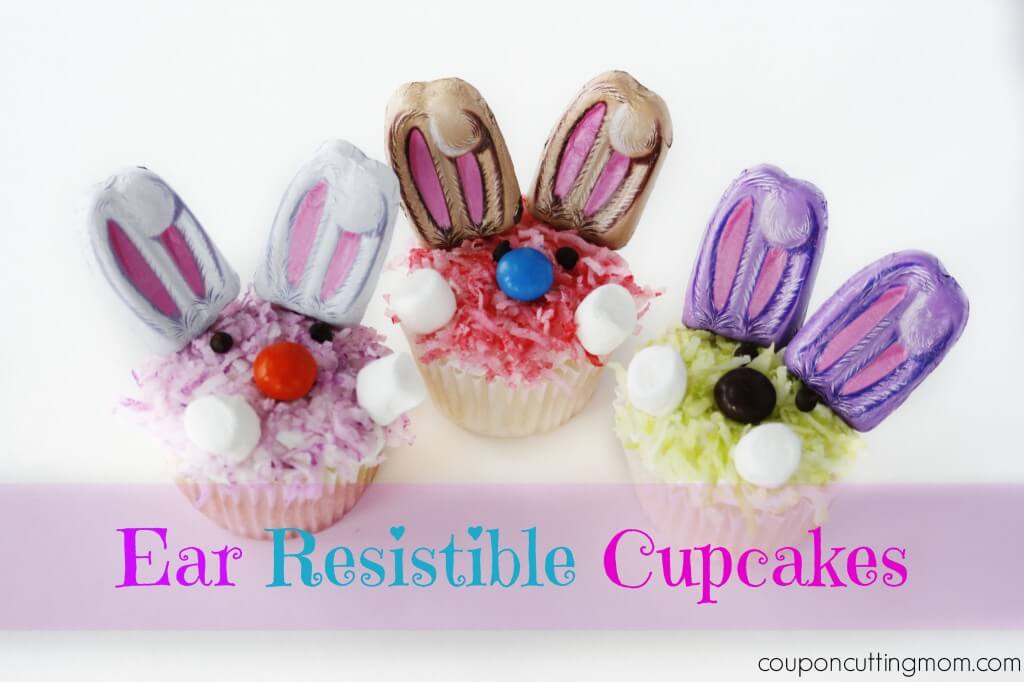 Ear Resistible Cupcakes
Ingredients:
1 box white cake mix
Ingredients called for on cake box mix
Decorations:
1 container white frosting (we used a 16. oz can of Duncan Hines)
2 cups flaked coconut
food coloring in desired colors
miniature marshmallows
Palmer Ear Resistible DoubleCrisp candies
mini chocolate chips
M&M candies
Directions:
Mix cake according to directions on the box and pour into 24 muffin lined cups. Bake according to package instructions. Cool completely.
While cupcakes are cooling and baking, tint your coconut by dividing into 3 – 5 small containers (depending on the amount of colors you would like). Add 1 – 2 drops of food coloring to each container and mix until the desired color is reached.
After cupcakes are cooled begin frosting them. After each cupcake is frosted, flip it upside down and dip it the coconut. Be sure to dip it before the frosting hardens.
Add the bunny features. We used mini marshmallows and add a dot of frosting and placed them on the cupcake for paws. We used min chocolate chips for the eyes and an M&M for the nose. Use your imagination as many other kinds of topping and candies would work as well. For the ears we used the Palmer Ear Resistible candies. We did use toothpicks to get the ears to stand nice and straight.
When purchasing Easter candy this year be sure to include some items from Palmer's as it will be a hit with both kids and adults. R. M. Palmer candy is affordable and can be found at retailers all over country. Simply use the Candy Finder and find a location local to your area that sells the Palmer candy. Also visit the Making Candy Fun part of the Palmer site for recipes, craft ideas and more.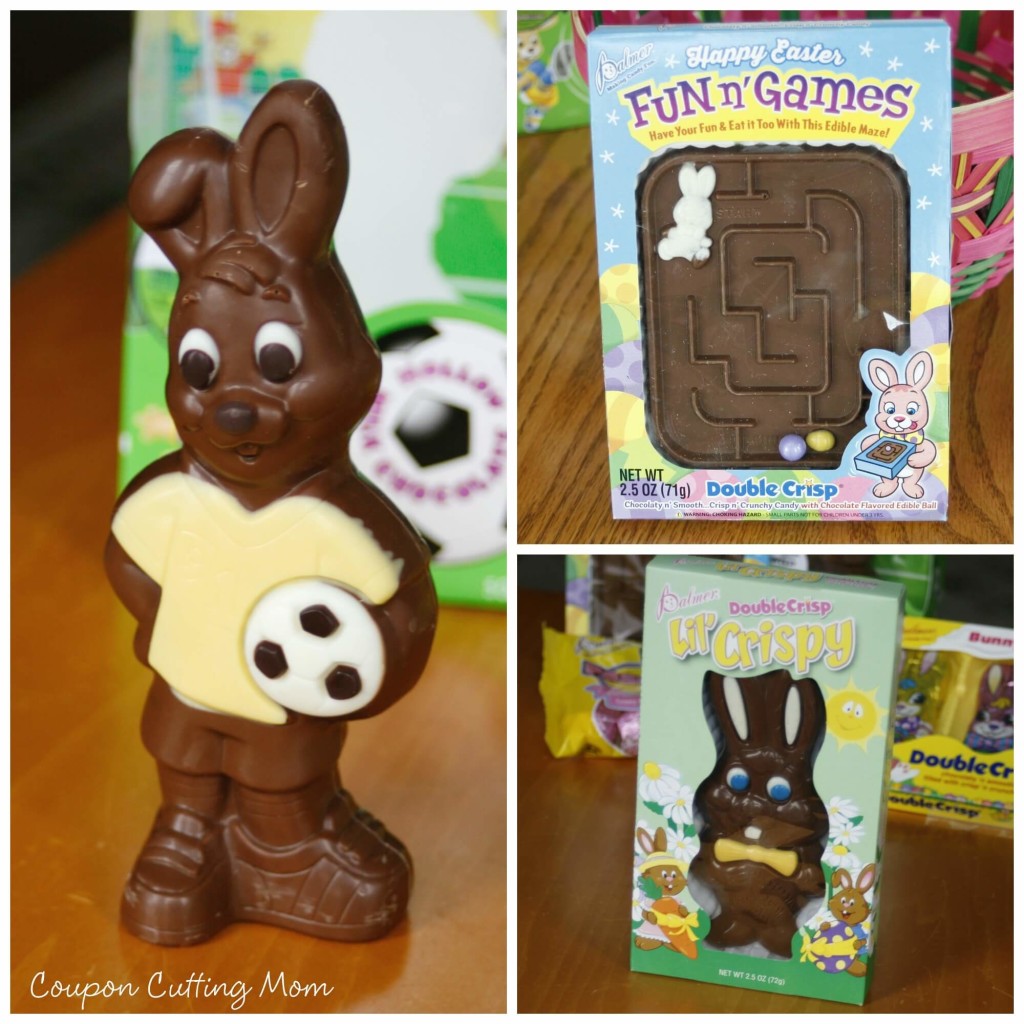 You can also follow R. M. Palmer on Facebook or Pinterest. Be sure to join the Palmer Perks for an exclusive candy coupon.
Coupon Cutting Mom received one or more of the products mentioned above free for evaluation purposes. Regardless, all opinions expressed are still 100% my own.