This shop has been compensated by Collective Bias, Inc. and its advertiser. All opinions are mine alone.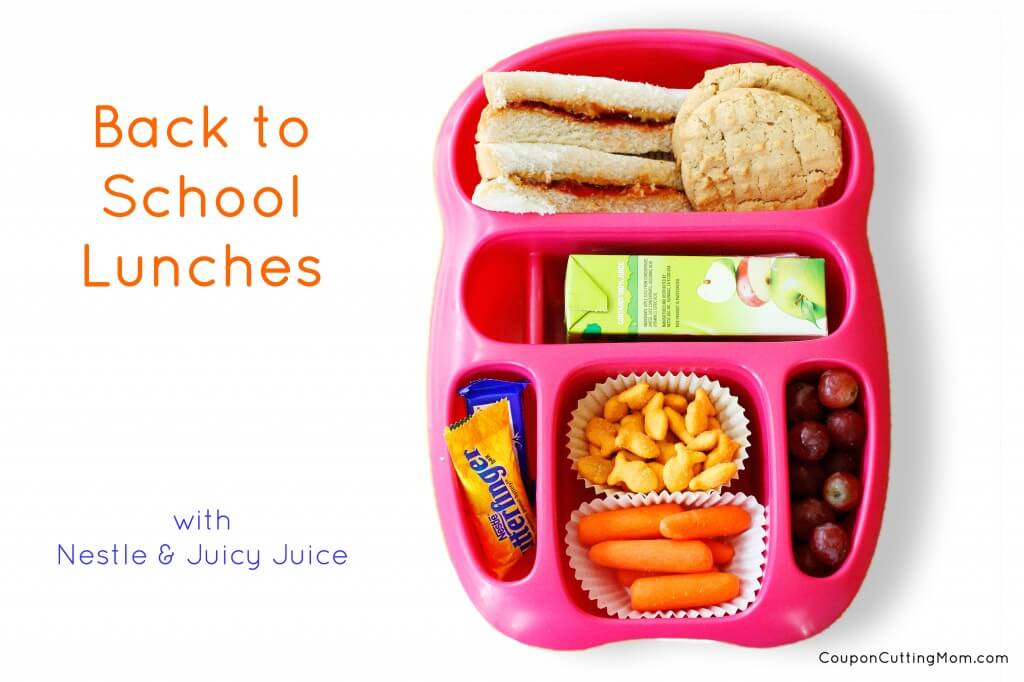 It seems like only last week that my daughter finished her last day of 2nd grade and the whole summer was ahead of us. I have no idea where the time went and I'm really struggling to believe August is really already here. All our mornings of sleeping in, lazy summer afternoons, vacations, beach days, slumber parties, and family days are now a sweet memory and it is time to get ready to send the kiddos back to school.
Part of the back to school routine for me means packing school lunches. This year both of my daughters will be in school so that means I get to pack two lunches every day! Oh what fun coming up with a variety of healthy foods that they will both love and want to eat at lunchtime.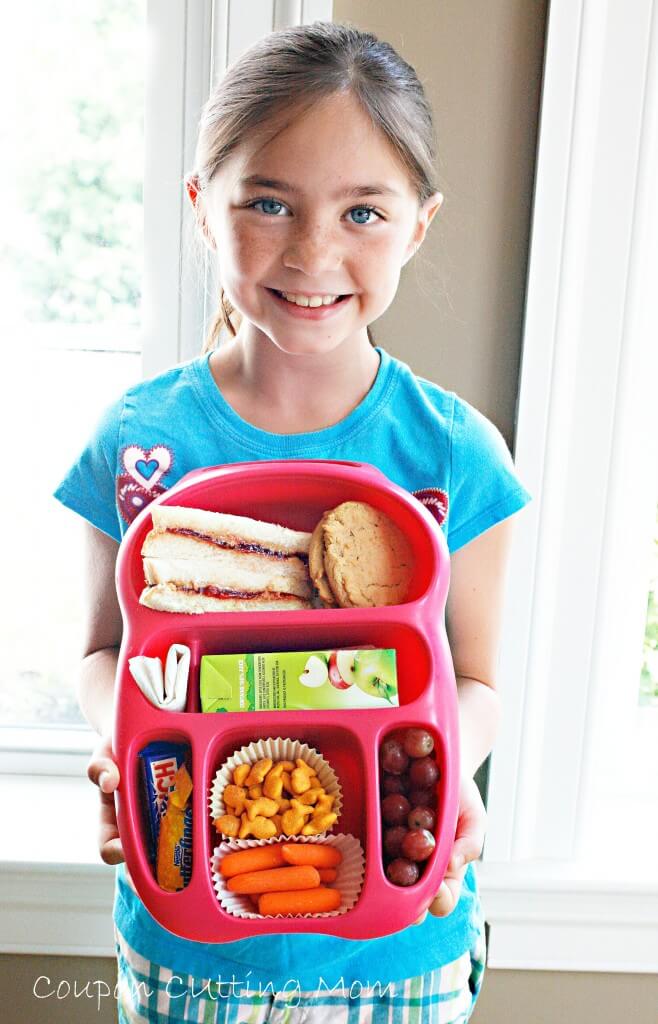 To keep grocery shopping and lunch packing easier, I'm thinking of having them both select lunch food items off of a menu type list. This way I can hopefully make a once a week shopping trip to get all the lunch items we need for the coming week.
Usually school lunches for my daughter consist of a PB&J or a ham sandwich. I then like to include lots of bite sized items to make it easy for her. These bite size items include pretzels or chips, fruit, yogurt tubes, carrots and dip, or cheese.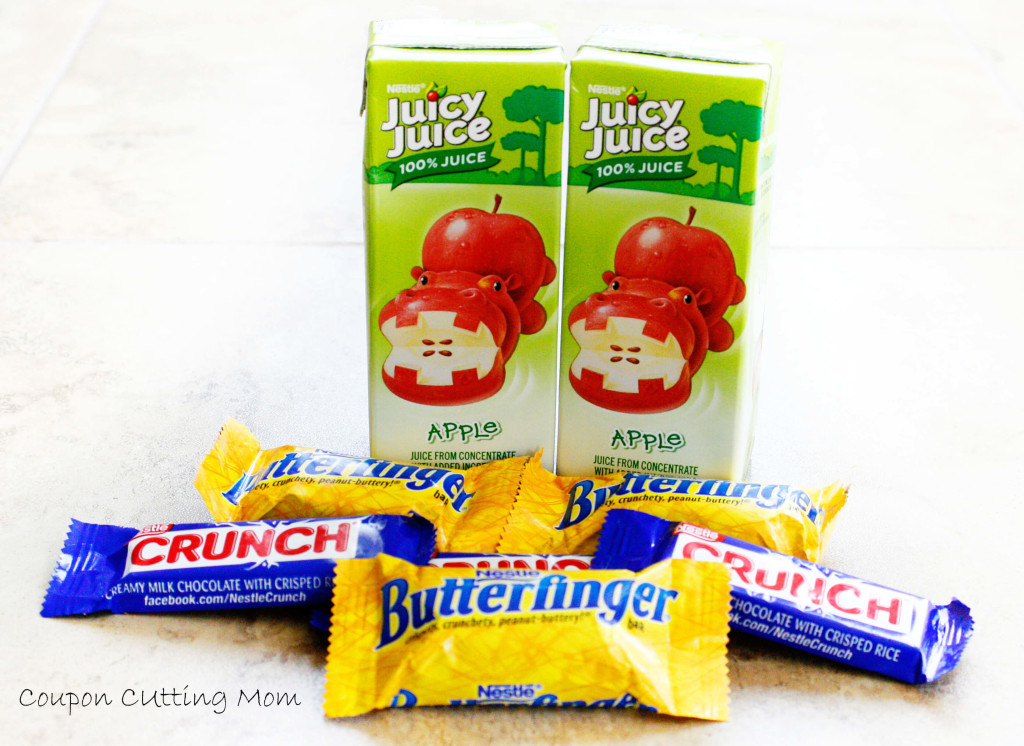 Of course no lunch is complete without a drink. For packed lunches, I love juice boxes as they are so easy to pack and no worrying about leaks or spills.
Juicy Juice juice boxes
are perfect for any packed lunch as an 8 count pack costs less than $3. On our last shopping trip at Walmart we found Juicy Juice in the apple, fruit punch, grape and berry flavors.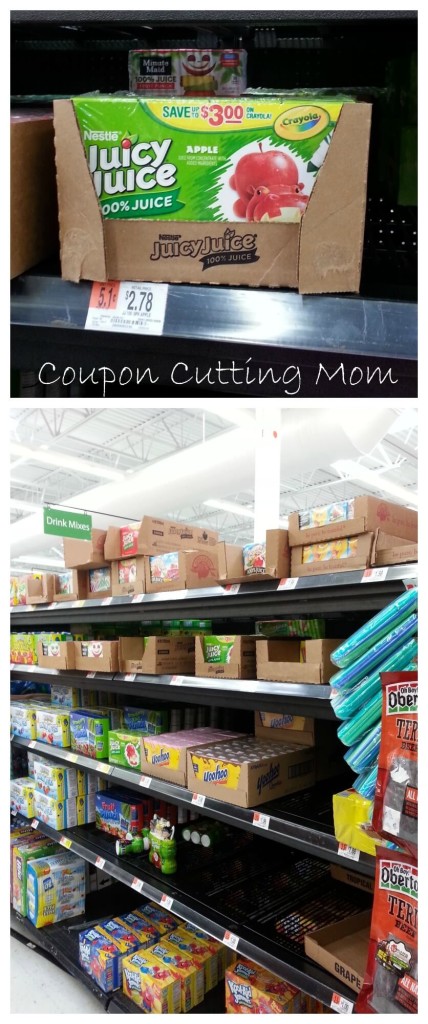 When I pack a Juicy Juice box in the lunches, I feel good knowing that my child is drinking something that is refreshing and delicious and best of all is made from 100% fuit juice.
I also love packing a little something extra special in the school lunches, something sweet to bring a smile to my daughters face and let her know I love her and I'm thinking about her while she is at school. This little extra can be in the form of a handwritten note or even a piece of candy!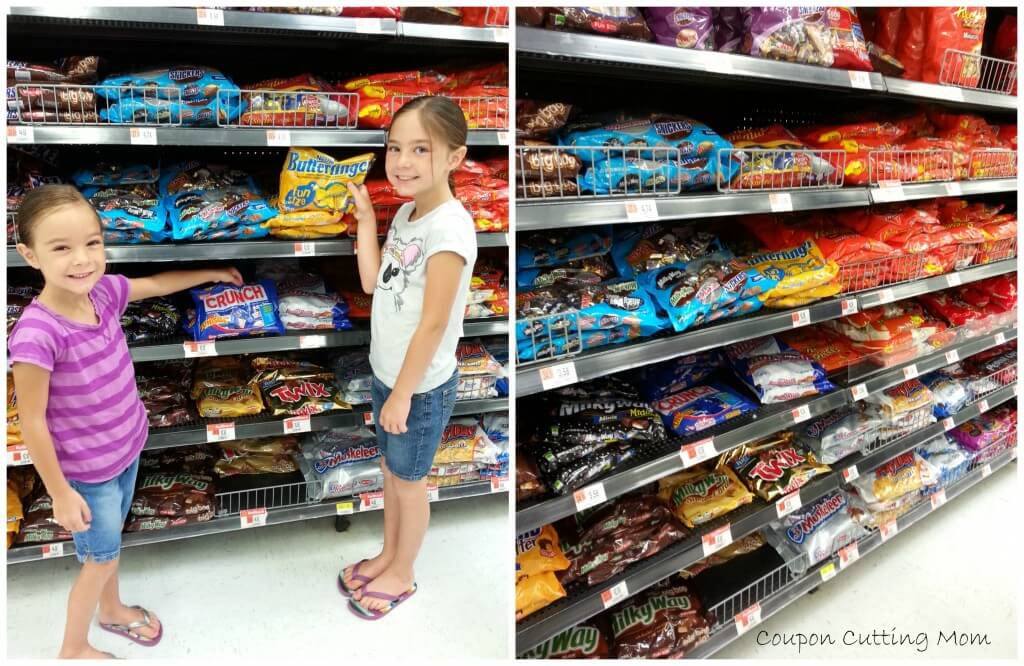 While shopping at Walmart the other day, I picked up some Butterfingers and
Nestle Crunch candy
for some sweet extras in the lunches. The only problem is we opened the candy already and I am wondering if there will be any left to pack in lunches next week. I may be needing to make another Walmart shopping trip to stock up on some more candy!
Juicy Juice and Nestle Good Food make for perfect lunch box solution. What will you be packing in your kids lunches for the perfect #MyGoodLife memories? For more packed lunch ideas from Nestle and Juicy Juice, be sure to follow along with the hashtag #collectivebias.