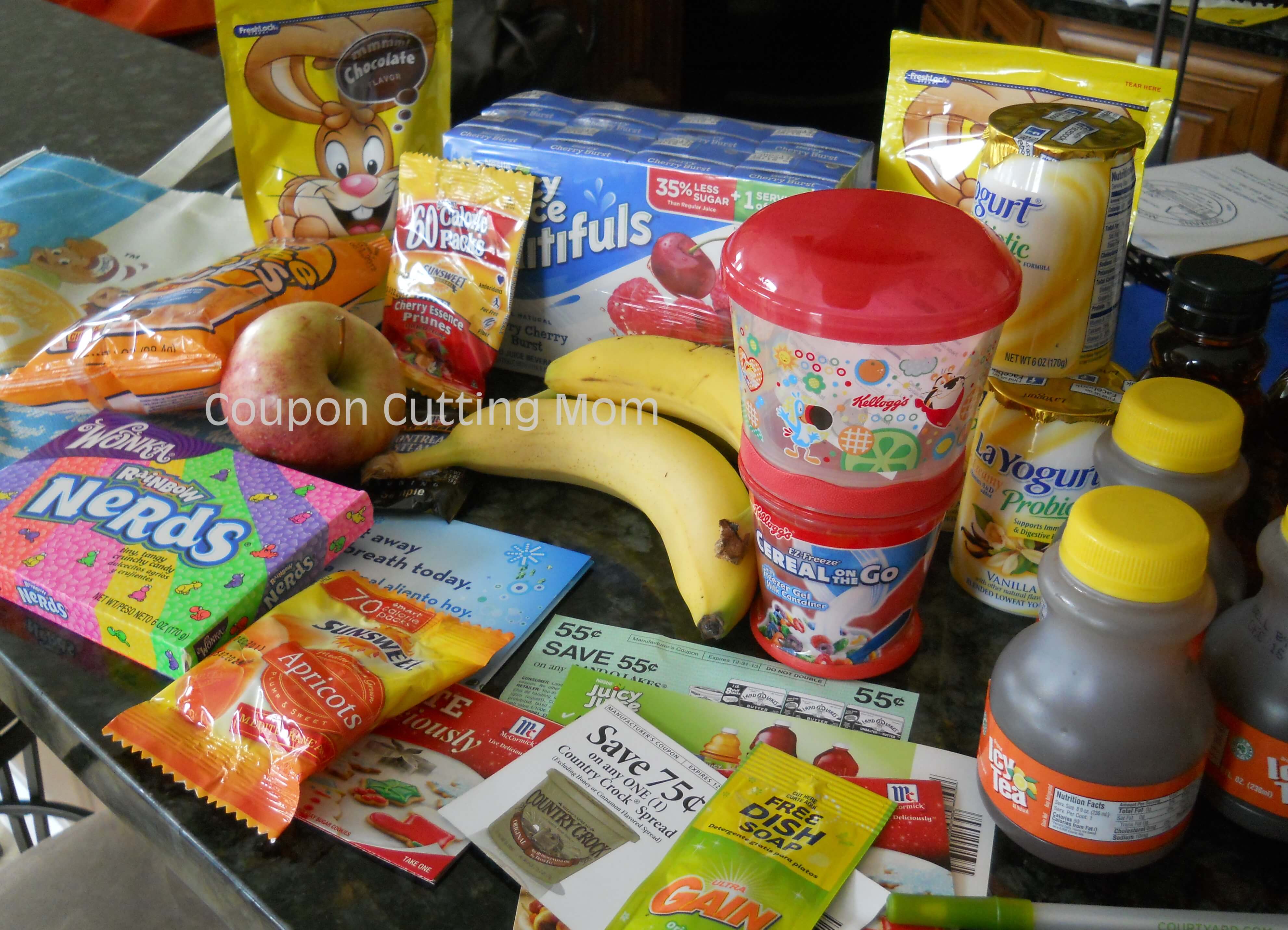 The goodies in this picture are just a some of the freebies we received at the Redner's Markets Family Expo today.
My favorite freebie again this year was the Kellogg's reusable grocery bag. We also got lots of samples and coupons. I didn't even need to make lunch today as we were full from all the food that was handed out. My kids always look forward to free Turkey Hill ice cream.
If you are local to Reading, Pa. the Expo continues through tomorrow, 11/4 at 5 pm. If you are looking for a fun and frugal family activity, I highly recommend heading to this event. You won't be disappointed.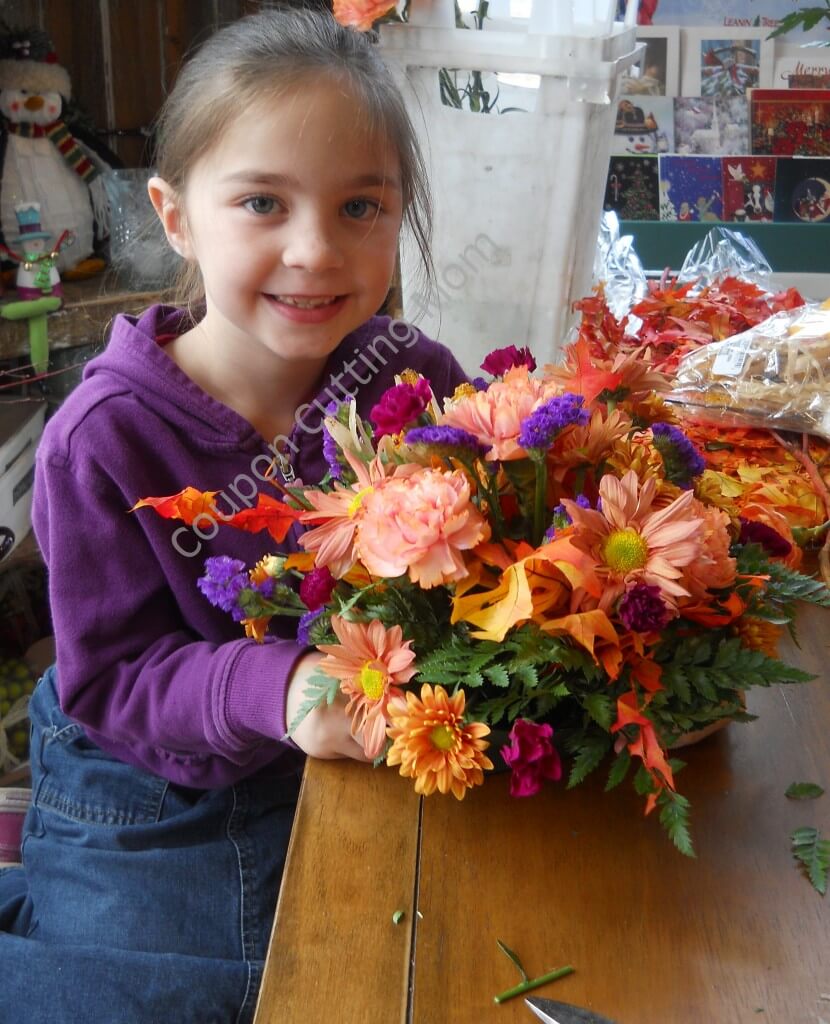 Then on the way home from the Family Expo we stopped at Royer's Flowers for the kids event. In exchange for donating a book for a local library, the kids were able to make a lovely fall arrangement.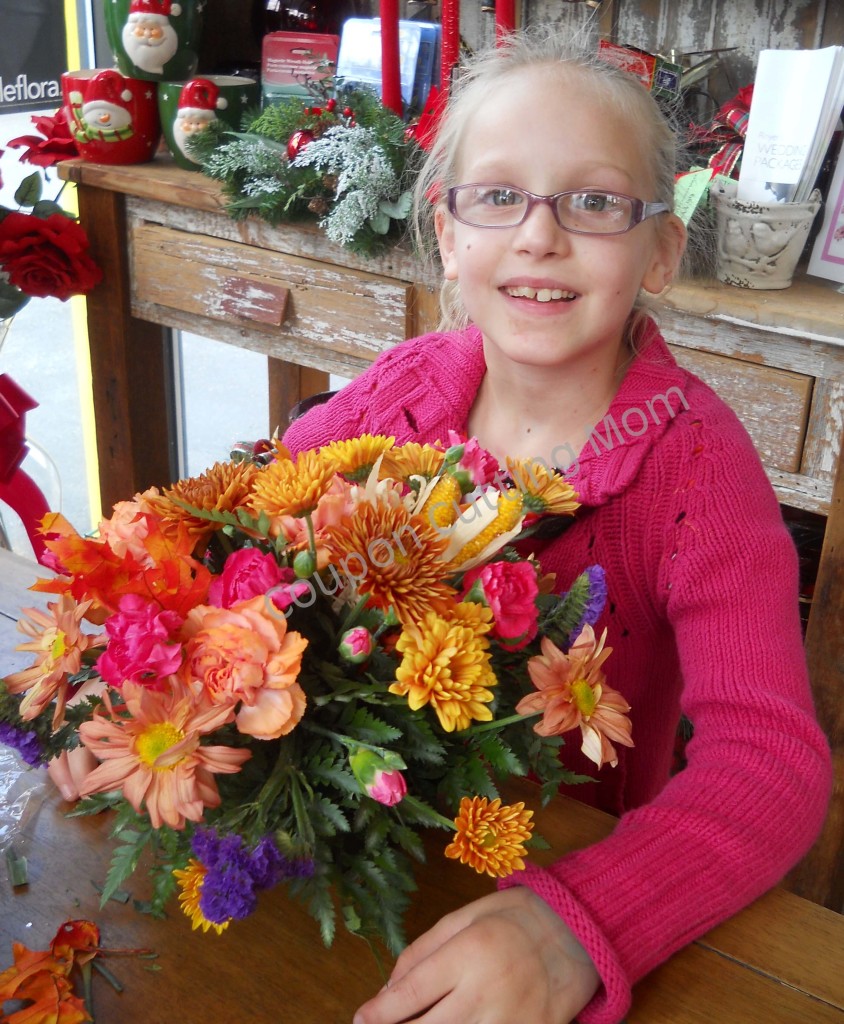 And this is a picture of one of my daughter's friends and the bouquet she put together. The florist's at Royer's are so nice and did a great job of helping the kids arrange the flowers.
What activities are you doing with your kids this weekend? I would love to hear about it in the comments.