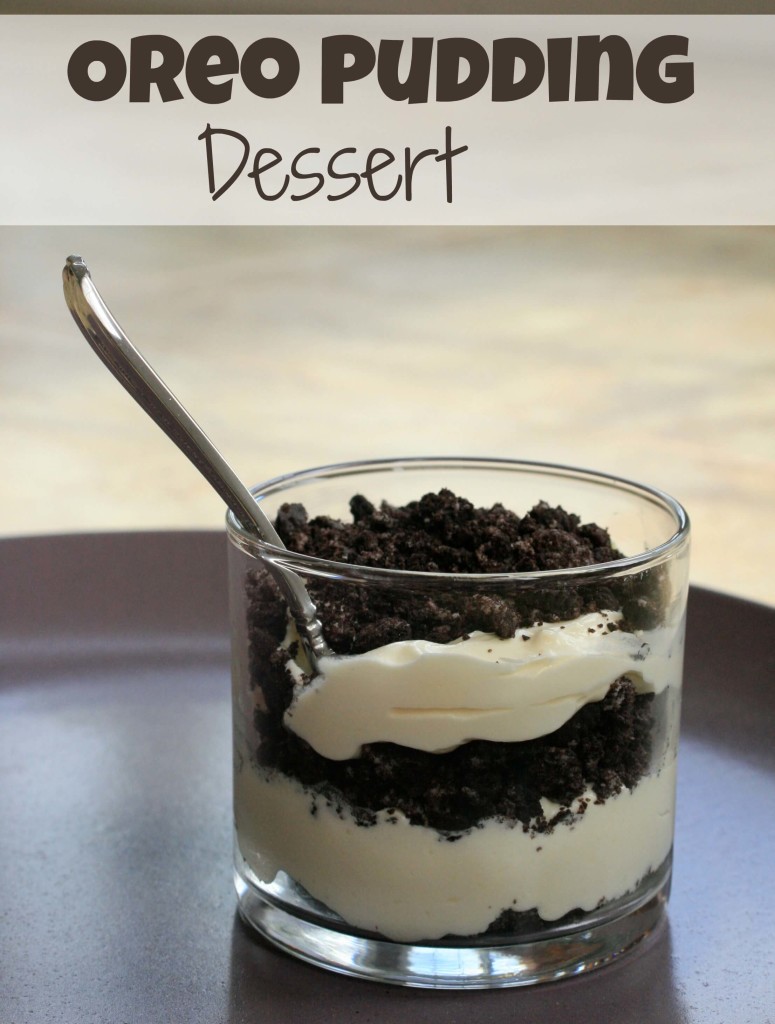 If you are looking for cold and refreshing dessert, this Oreo Pudding is a favorite at our household. This kid-friendly pudding makes the perfect end to dinner on a hot summer day.
Oreo Pudding Dessert
1/2 pound Oreo cookies, crushed*
1 6 oz. package vanilla instant pudding
3 cups milk
1 8oz. package cream cheese, softened
1 8oz. Cool Whip
Mix pudding and milk according to package directions. Mix in softened cream cheese and Cool Whip blending well.
Layer 1/3 of the crushed cookie crumbs in bowl and top with half of the pudding mixture. Repeat layers ending with a layer of cookie crumbs. Chill before serving.
* I usually just throw the Oreo cookies in a Ziploc bag and crush them with a rolling pin.