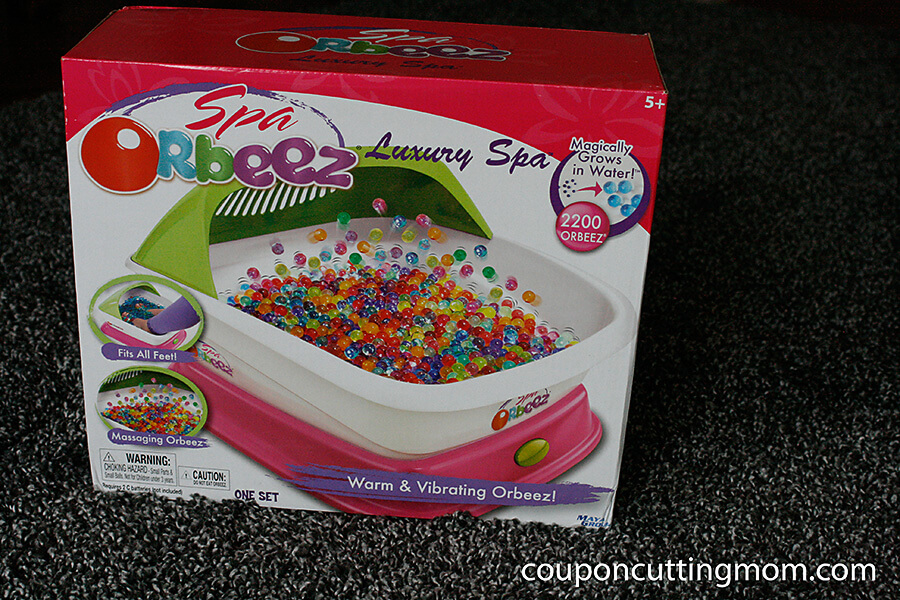 Girls will love the
Orbeez Luxury Spa
as this spa is the perfect way for that special tween in your life to enjoy a pampering session for her feet. The soothing massage and the bouncing Orbeez will delight any girl's toes and make them twinkle in delight.
My nine year old daughter was squealing with excitment when she opened the box with our Orbeez Luxury Spa in it. She said, "This is exactly what my feet need".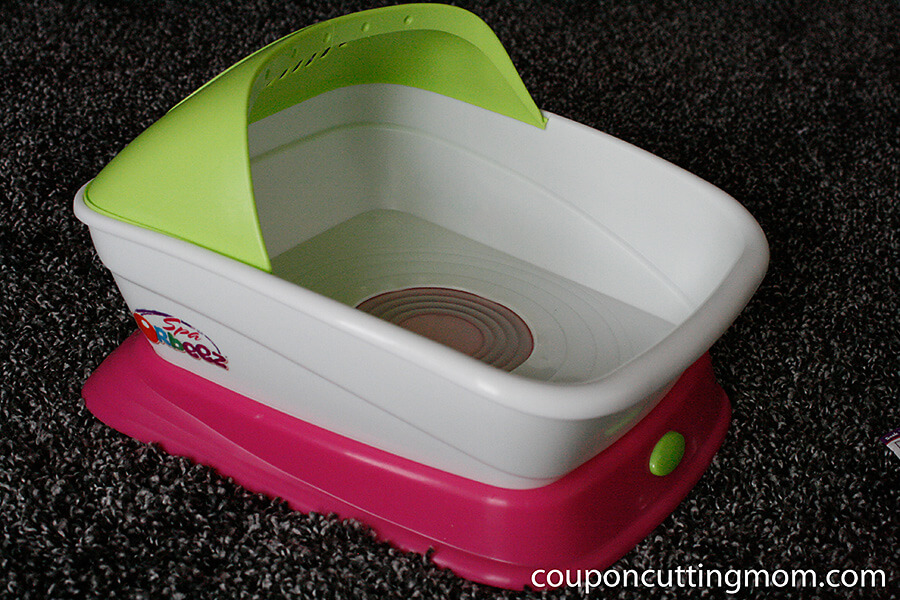 Each
Orbeez Luxury Spa
comes with 2200 Orbeez. An Orbeez is super tiny and hard in the package but when you add water they
magically grow to more than 150 times their size
! When they are done growing they are bouncy, squishy, and beautiful. Orbeez are actually super absorbent polymers. Did you know that polymers were invented by the Department of Agriculture to irrigate crops during times of drought? Today polymers are used in diapers to absorb liquids, in food packages, to clean up environmental spills and for your Orbeez Luxury Spa! The other really neat thing about Orbeez is that they are good for your plants and soil. When you are ready to dispose of your old Orbeez and open a new pack, all you need to do is work them into your flower bed or garden soil and then when it rains they will absorb the rain and when it is dry they will lose the moisture which will actually help you conserve water!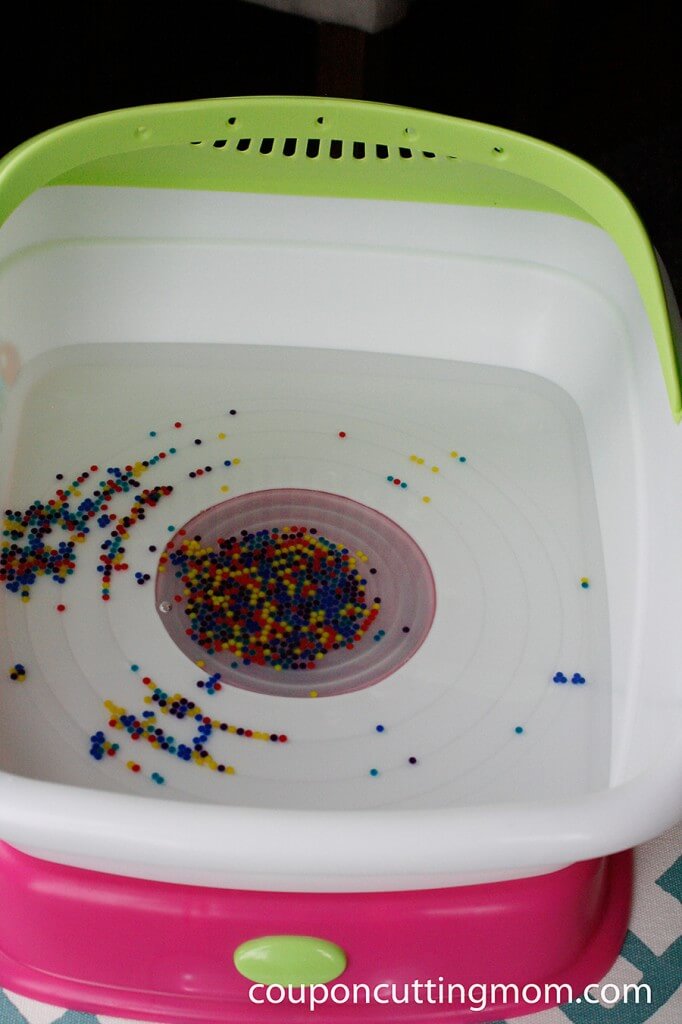 We added five packs of the Orbeez to our spa tub and they looked so little and tiny and didn't even near begin to cover the bottom of the tub. We then added four cups of clean water and a small pinch of salt which helps to keep the Orbeez fresh longer.
Then it was time to wait for the magic to happen
. The directions said to leave the Orbeez soak for at least four hours to as long as overnight. We left ours soak overnight and the next morning we found the spa tub full of fun, squishy, colorful Orbeez.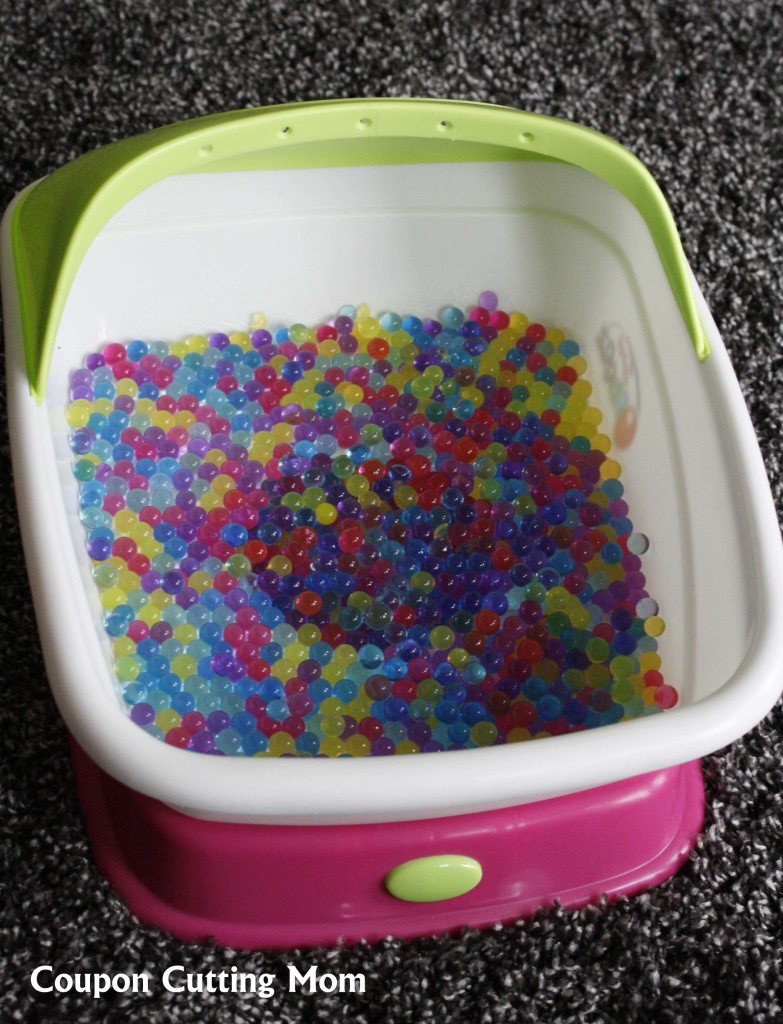 Another really neat thing about this
Luxury Spa
is that is has a spa hood with a built in drain and this makes it super easy to drain the water out of the tub without losing any of the Orbeez. After the water drained out, it was time for the girls to get their feet into the Luxury Spa. And
what fun the kids have been having with the bouncy, vibrating, massaging Orbeez
and the neat soothing lights in the tub. Ever since we received the Luxury Spa, the kids can be found soaking their feet in the Orbeez while reading, doing homework or while watching a movie.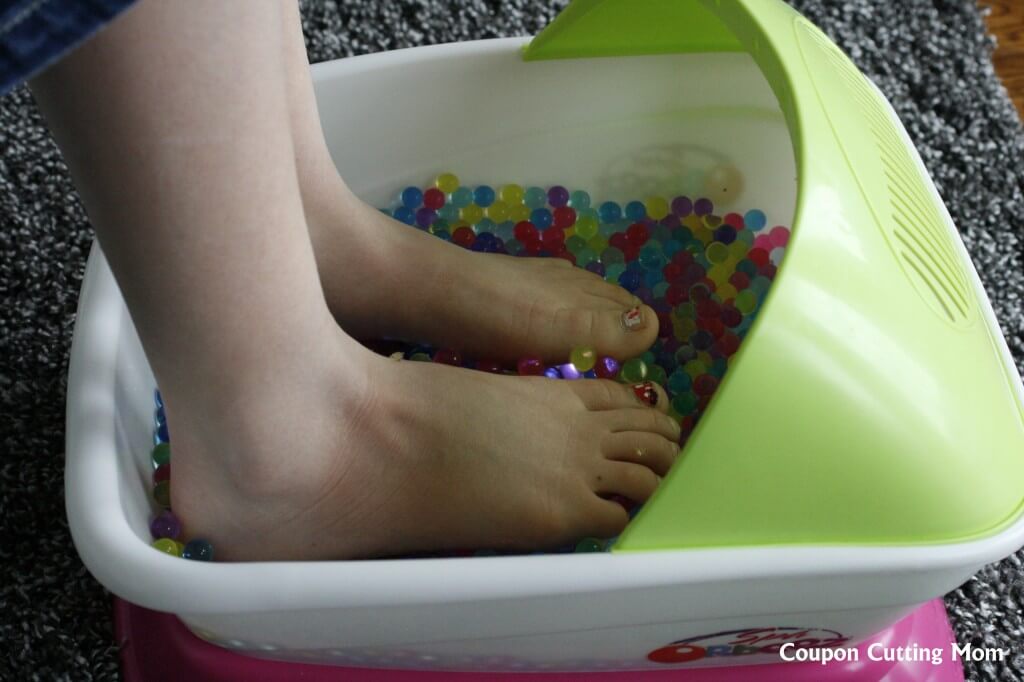 See the Spa Orbeez in use here:
The Spa Orbeez is the perfect gift that any girl will love and can be found on Amazon and other local retailers. Be sure to follow Orbeez on Facebook to stay up to date on all the latest promotion and offers.
Coupon Cutting Mom received one or more of the products mentioned above free for evaluation purposes. Regardless, all opinions expressed are still 100% my own.