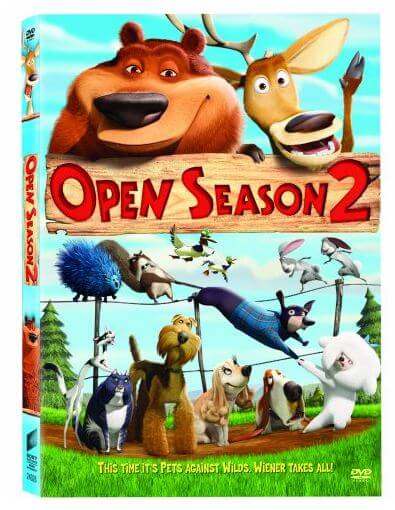 Amazon is offering Open Season 2 for only $4.99 (reg. $14.99). This item qualifies for free shipping with Super Saver or Amazon Prime.
Boog and Elliot are back for more crazy adventures. After falling head over hooves in love with Giselle, Elliot's road to the altar takes a slight detour when Mr. Weenie is kidnapped by a group of pampered pets determined to return him to his owners. Boog, Elliot, McSquizzy, Buddy and the rest of ?the woodland creatures launch a full-scale rescue mission for their sausage-shaped friend and soon find themselves in enemy camp: the world of the pets. Led by a toy poodle named Fifi, the pets do not plan to let Mr. Weenie go without a fight. Can a toy poodle REALLY bring down an 900-pound grizzly bear? Will Elliot ever marry Giselle? Find out in Open Season 2.
Get Open Season 2 here while it is on sale. Please double check the price before purchasing, as prices can change quickly on Amazon.
Thanks, Clip and Follow!