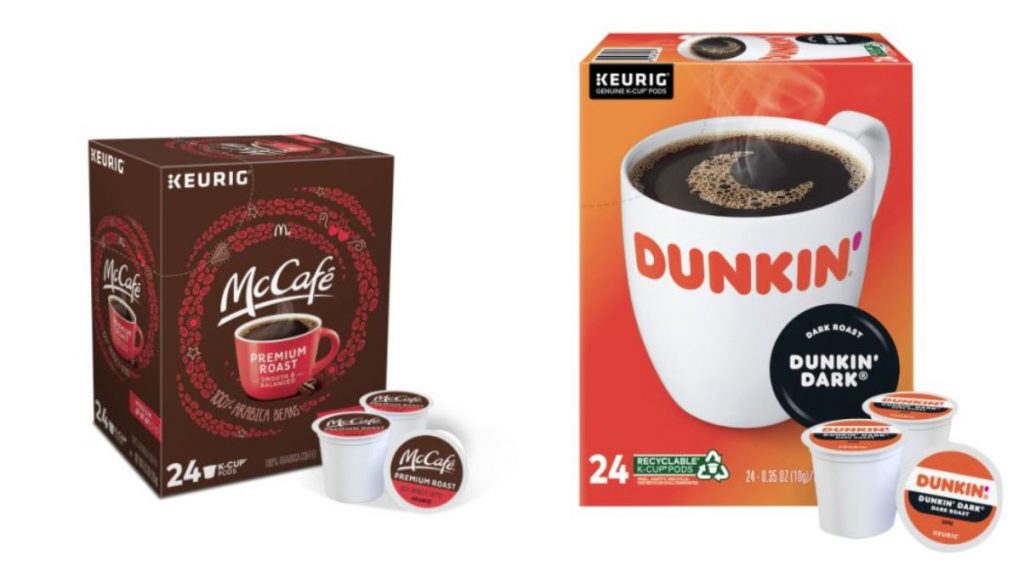 Office Depot – K-Cups $0.19 Each (Regular Price $0.67 Each)
My husband is the coffee drinker at our house, and whenever possible, I try to find deals to save money on K-cups. The following deal is how I was able to score him K-cups for just $0.19 each (reg. price $0.67 each)!
Office Depot is offering 50% back in Office Depot reward points this week when you purchase large packs of selected K-cups (limit 2). These reward offers are for Reward Members, and it is free to join here if you are not already a member. Shipping is free! The rewards you earn back on this purchase may then be used as credit on other items you purchase at Office Depot. I often purchase our postage stamps with the rewards I earn from deals such as this K-cup one.
You can also get an extra 20% off your Office Depot purchase with code 43918687.
Here is a breakdown of the Office Depot K-cup deal: (good through 3/20)
Buy any 2 boxes of K-cups with the 50% Reward Points option – priced from $14.99 to $15.99
Use coupon code 43918687 at checkout to save an additional 20%
Pay $24.78 (this was my amount purchasing one box at $14.99 and one at $15.99)
Shipping is free!
Receive $15.49 in Reward Points (this will usually show up in your account within 15 business days)
Final price $9.29 for 48 K-cups!