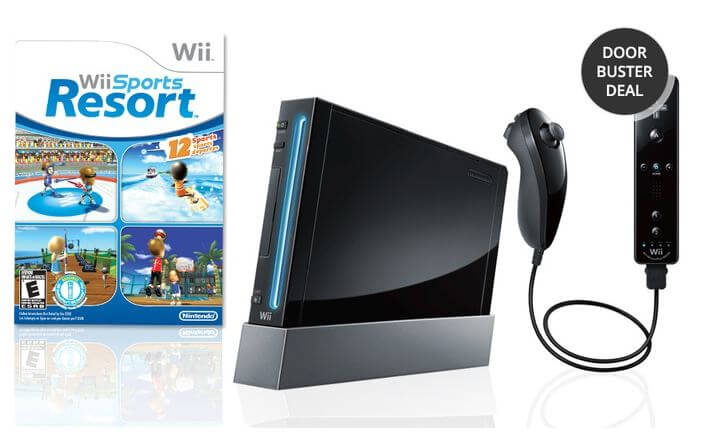 Groupon is offering the Nintendo Wii System with Wii Sports Resort (Refurbished) for only $79.99 (reg. $129.97). Shipping is free.
One of the most successful gaming consoles of all time, the Nintendo Wii aims to provide the ultimate family gaming experience. The Wii Remote Plus accessory included with this console boasts a motion-sensitive controller, allowing more intuitive aiming in virtual archery or more assured hits in table tennis. Those games join 10 other competitive activities in Wii Sports Resort, a mini-game collection set on scenic Wuhu Island that provides hours of entertainment for controller-toting rivals.
The built-in WiFi capability can give owners easy access to their Netflix accounts as well as Nintendo's Virtual Console store front of old-school video games, which can be purchased individually.  
Condition: Refurbished by Nintendo
Fun, family-friendly gaming experiences
Intuitive motion controls
Wii Sports Resort lets players compete in archery, swordplay, and other activities
Includes Wii Remote Plus enhanced motion-sensing controller
Netflix streaming functionality available with Netflix account (paid membership required)
WiiWare and Virtual Console downloads
Built-in WiFi capabilities
One-year warranty 
Get your Nintendo Wii System here while it is at this super low price of only $79.99!