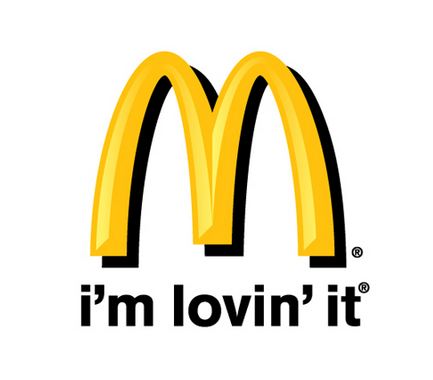 McDonald's burger fans, I have some super exciting news for you. For a limited time, McDonald's® Restaurants of the Greater Philadelphia Region have a brand new menu item – the 100% Sirloin Third Pound Burgers.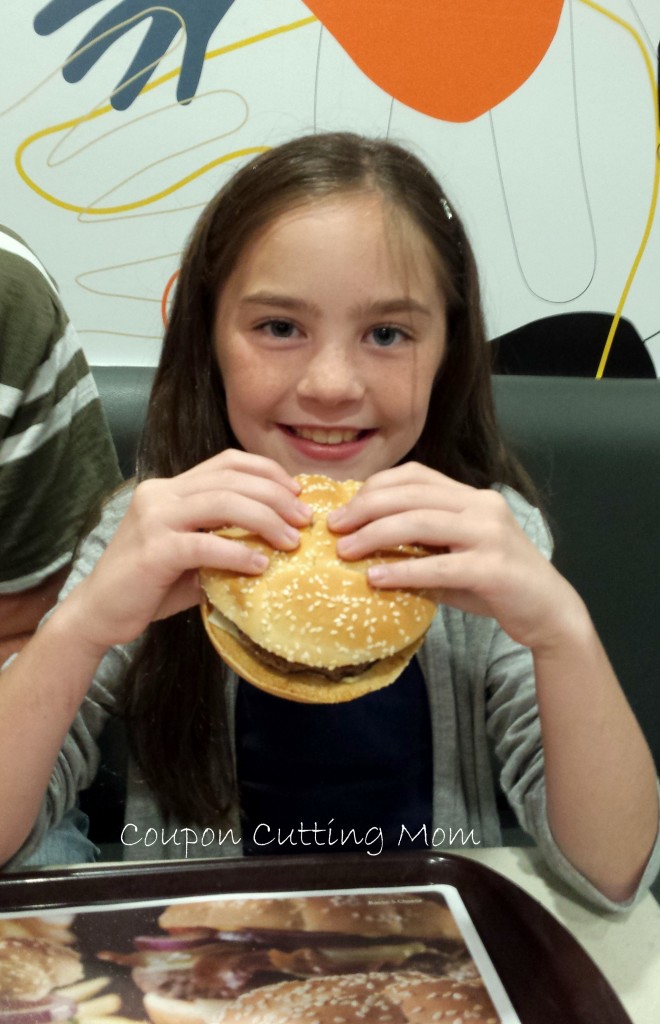 My husband and daughter are the burger lovers at our household, and they were excited to head to McDonald's to taste these new burgers. After only one bite of his first Sirloin Third Pound Burger, my husband was sold. In fact, he loved that burger so much that he went back and ordered the second burger that night. He said that these Sirloin Third Pound Burgers are no ordinary fast food burgers, but rather they taste as good or better than any burger from a casual dining restaurant!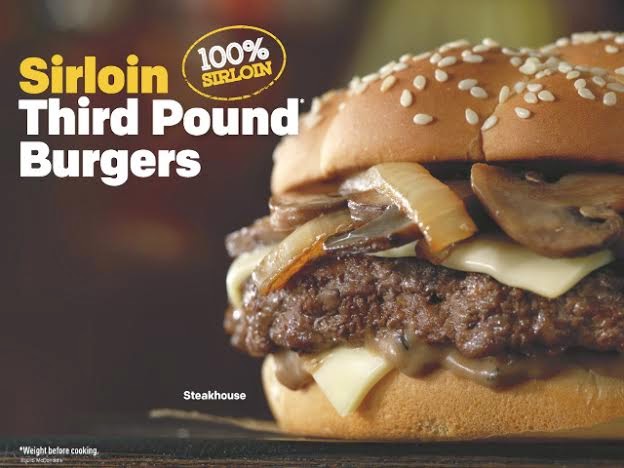 These new premium burgers are freshly made and grilled to order, and are available in three distinctly delicious varieties – Steakhouse, Lettuce & Tomato and Bacon & Cheese – and are topped with delicious high quality ingredients on a premium bun.
The Steakhouse burger comes topped with sauteed mushrooms, grilled onions, white cheddar cheese, and creamy peppercorn sauce.
The Lettuce & Tomato is topped with crisp leaf lettuce, a tomato slice, red onion, white cheddar cheese, pickles, mayo, and mustard.
The Bacon & Cheese is topped with bacon, red onion, white cheddar cheese, pickles, mustard, and ketchup.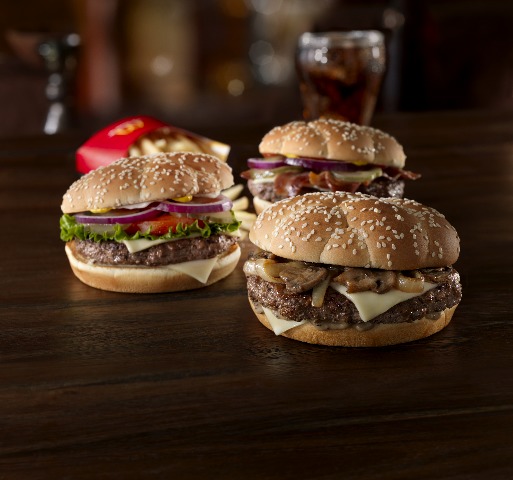 The new Sirloin Third Pound Burgers are made from 100% North American sourced Sirloin and contain no fillers, extenders or preservatives. Customers in the Greater Philadelphia Region can get the new premium burgers for ONLY $4.99.
To celebrate the launch, McDonald's will be hosting a pop-up picnic, surprising and delighting customers in LOVE Park and Rittenhouse Park with Sirloin samples. For more details, time and location, of this picnic please follow @McDPhilly on Twitter and Instagram and look for #SirloinSocial.
Thanks to McDonald's, three (3) Coupon Cutting Mom readers are going to win coupons for FREE McDonald's Sirloin Third Pound Burgers. Coupons are valid at McDonald's in Southeastern PA, Southern NJ, Kent and New Castle Counties, DE. Enter below for your chance to try these tasty burgers for FREE! This giveaway is open to US residents ages 18+ and ends at 12 midnight ET on June 4, 2015.
Good Luck!