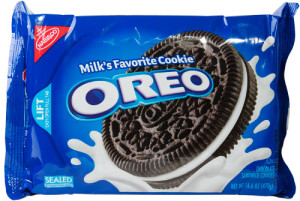 New Coupons for November – Over $450 Worth In Savings
It is a new month and that means that there a lot of new printable coupons available this morning! Hurry over and print the ones you want now before they are gone.
Here are a few of my favorite coupons available. See the complete list of new coupons here.
$1.50 off ONE Pampers UnderJams
$1.00 off any three bottles of 7Up or Canada Dry
$0.40 off one Swiss Miss Simply Cocoa product
$0.55 off Bridgford Frozen Rolls or Bread
$1.00 off one Stevia In The Raw Box or Bakers Bag
$0.75 off ONE BOX Trix cereal
$0.50 off any ONE (1) OREO Cookies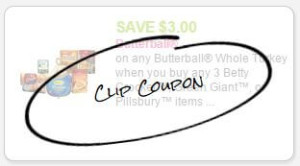 $3.00 off Butterball Whole Turkey
$0.50 off any ONE (1) HONEY MAID Grahams
$0.25 off one HERSHEY'S Mix-Ins with Yoplait
$0.75 off Betty Crocker Ready to Spread Frosting
$0.30 off any Haribo product, 4 oz. or larger
$0.55 off the purchase of any (1) SKIPPY product
$0.40 off TWO CANS Pillsbury Crescent Dinner Rolls
$1.00 off any one (1) LLOYD'S Barbeque product
$0.50 off any Pillsbury™ Grands!™ Sweet Rolls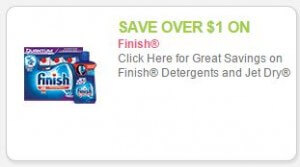 $0.60 off THREE Green Giant Seasoned Steamers
$0.50 off ONE Bisquick Baking Mix or Pancake Mix
$3.00 off one Florastor probiotic
$1.00 off ONE Vicks QlearQuil™ Product
$4.00 off any one (1) Osteo Bi-Flex edge product
$2.00 off Sundown Naturals Adult Gummy Product
$1.00 off Disney, Marvel, Star Wars Gummy Vitamin
$2.00 off (1) Nature's Bounty Optimal Solutions
$3.00 off Silent Night Deadly Night Double Feature
$1.00 off Glad Large Trash Drawstring Trash Bags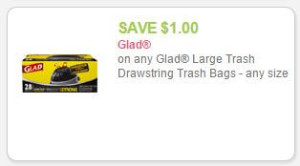 $0.40 off any Pledge Furniture Care Product
$1.50 off any Pledge FloorCare product
$0.55 off ONE (1) FINISH Dishwasher Detergent
$1.00 off Glad Tall Kitchen Trash Bags
$0.50 off ONE Gillette Satin Care Shave Gel
$1.00 off Herbal Essences Shampoo or Conditioner
$2.00 off ONE Olay ProX or Regenerist Moisturizer
$1.00 off any one wet n wild product