I was provided with complimentary products to facilitate this post. Regardless, all opinions expressed are still 100% my own.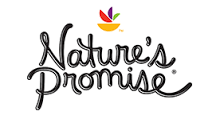 I enjoy grocery shopping and finding great deals on the items on my shopping list. I have started paying more attention to the ingredients in the food items and also the cleaning and health and beauty items that I purchase and as we all know the healthier items often come with a higher price tag. I was very excited to find a brand new line of
Nature's Promise items
on my recent Giant shopping trip.
This new line of product, Nature's Promise is an affordable option for customers looking for natural and organic items that are at a reasonable price. New products continue to be introduced to this line of items and as of now it offers more than 800 different products across the store. Most recently everything from baby foods to all-purpose household cleaners have joined the Nature's Promise family. On your next Giant shopping trip, be sure to keep your eyes peeled as you are shopping and notice that there is now laundry soap, vitamins, candles, bath tissue, spices, artisan bread, fresh veggies, frozen waffles, meats and so much more with Nature's Promise logo.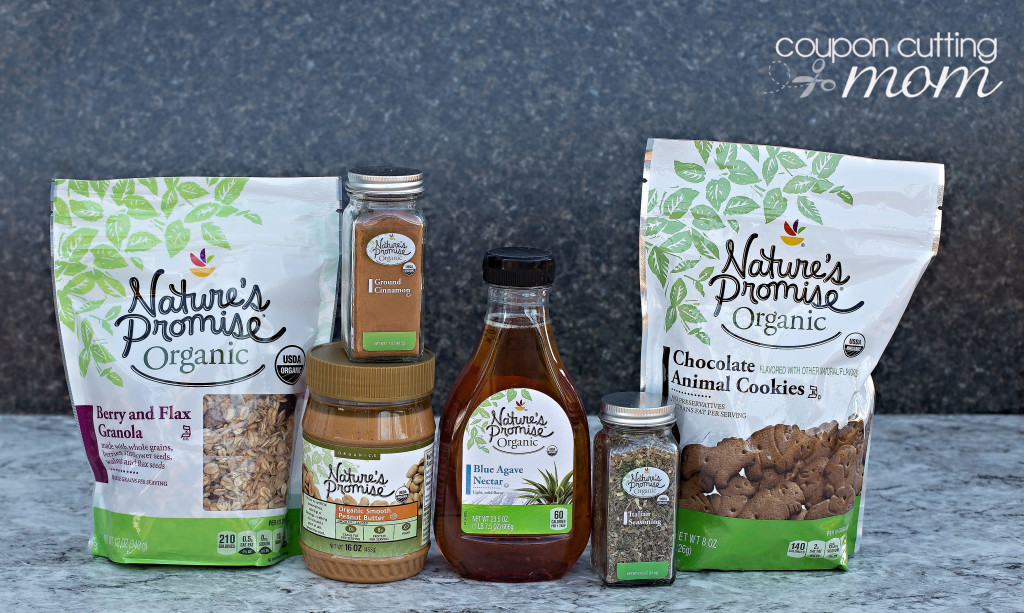 I love how Nature's Promise packaging includes "free-from" as this makes it very easy to see what is NOT found in the products. The ingredients are also clearly labeled on the packaging so that consumers can easily see that t
here are NO unnecessary artificial ingredients
. All of the organic items meet the standards of the USDA National Organic Program and also feature the
USDA Organic Seal
.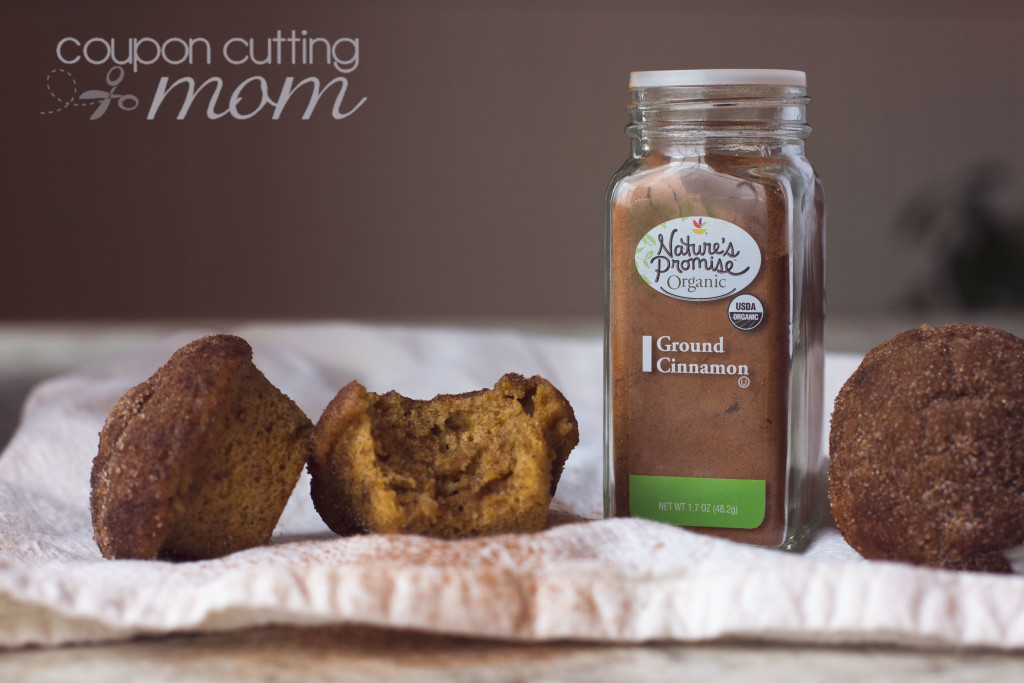 When we opened the package of Nature's Promise items that Giant sent us, and I saw the cinnamon, I knew that I wanted to share
my favorite Pumpkin Popper recipe
with all of you. Not only are these poppers loaded with lots of excellent nutrients and vitamins but they are super tasty and very easy to make in mini muffin tins.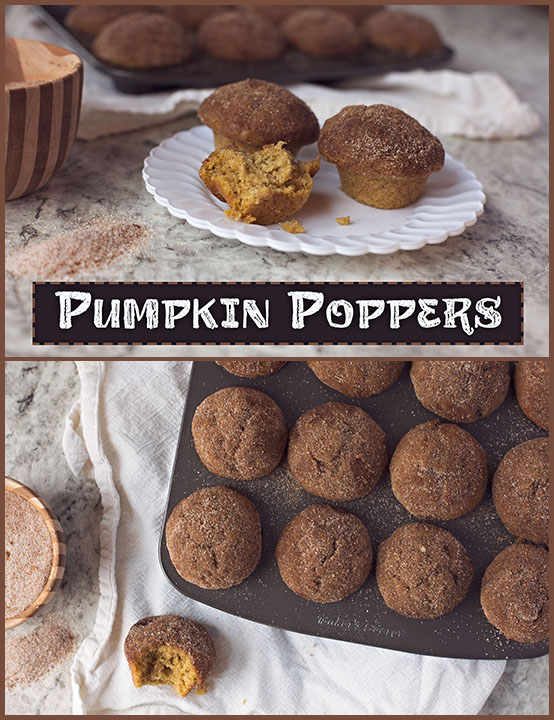 Easy Pumpkin Poppers
These tasty poppers are super easy to make thanks to a mini muffin pan.
Ingredients
1¾ cup all-purpose flour
1½ teaspoon baking powder
½ teaspoon Nature's Promise cinnamon
½ teaspoon salt
½ teaspoon nutmeg
¼ teaspoon allspice
⅛ teaspoon ground cloves
⅓ cup vegetable oil
½ cup brown sugar
1 egg
1 teaspoon vanilla extract
¾ cup pureed pumpkin
½ cup milk

For Coating

1 stick unsalted butter, melted
⅔ cup sugar
2 teaspoon Nature's Promise cinnamon
Instructions
Spray mini muffin tins with non-stick Nature's Promise cooking spray.
Preheat oven to 350°.
Combine flour, baking powder, salt and spices in a mixing bowl.
In another mixing bowl combine the oil, brown sugar, egg, vanilla, pumpkin, and milk.
Add mixture to pumpkin mixture and stir until just combined.
Fill each mini muffin tin until ¾ full.
Bake 10 - 12 minutes.
Melt butter in a small bowl.
Combine sugar and cinnamon in a separate small bowl.
After the poppers are removed from the oven allow to cool a few minutes and then lightly coat them in butter and then roll in the cinnamon mixture.
Enjoy!
Find more info about Nature's Promise products
here
and also be sure to follow Giant on
Facebook
and
Twitter
 to stay up to date on all the latest offers and promotions.
How would you like the chance to try some of these Nature's Promise items? Enter the $25 GIANT gift card giveaway below for a chance to win! 
This giveaway is open to US residents ages 18+ and ends at 12 midnight ET on March 31, 2016.