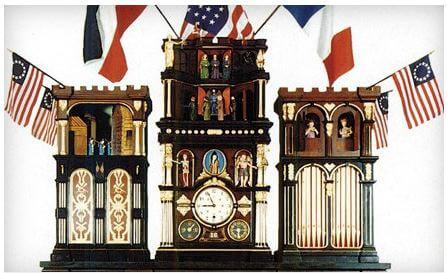 Readers local to Lancaster, PA, Groupon is offering a deal to the National Watch & Clock Museum. With this offer you will save up to 53% off the regular admission price.
There are 3 different options available:
$8 for admission for two adults (a $16 value)
$15 for admission for four adults (a $32 value)
$10 for admission for a family, two adults and unlimited children from the same household (a $20 value)
Though it opened in 1977 with a small collection of timepieces, the National Watch & Clock Museum now houses more than 12,000 items, making it the largest collection of its kind in North America. Clocks, watches, and their associated tools reside in glass cases, lorded over by the monumental Engle Clock, an 11-foot-tall, 1,049-pound marvel of clock. Hands-on exhibits scattered throughout the museum give kids the chance to wonder at turning gears and learn about intriguing time concepts.
Save on your National Watch and Clock Musuem tickets here.