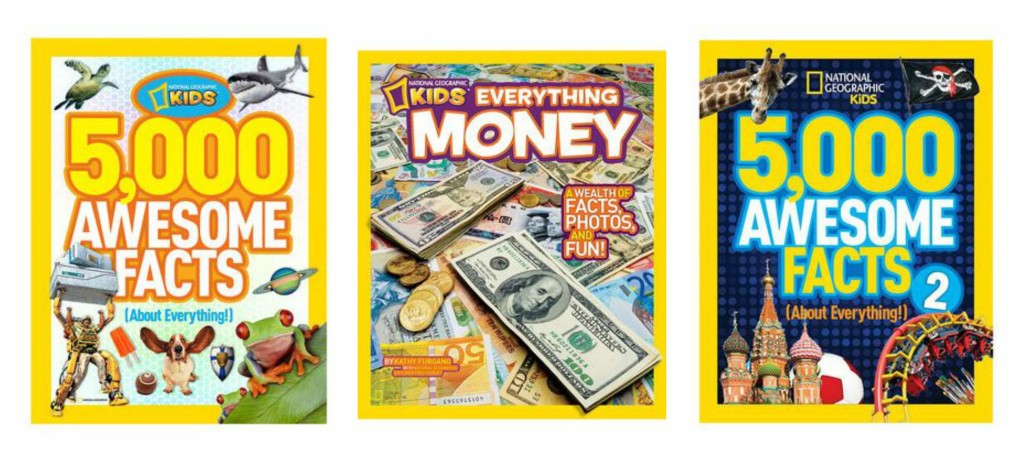 National Geographic Kids' Collection
Last year my daughter received National Geographic books for Christmas. These books have become the MOST looked at books we own. To tell you my kid loves these books it stating it mildly. I think it is the super colorful pages full of pictures and facts that keep her attention and make these books so very loved. If you are looking for the perfect gift for any kid, I would suggest you hurry over and check out this HUGE sale on National Geographic Kids' Books. There are over 100 items included in this sale and prices are up to 45% off the regular price.
National Geographic has been educating and inspiring the world since 1888. Welcome your child to the amazing wealth of the universe with image-rich, knowledge-packed literature in a kid-friendly format. The kids' collection maintains the high level of quality you expect from this reputable source. Expand your young explorer's mind and entice their imagination.
Get your National Geographic Kids' Collection books here.